For those DFS players who took a break during baseball season, welcome back. The season-long fantasy draft prep has taken all the headlines this offseason, but it's now the time for the daily fantasy players to reclaim control of the content week to week.
FanDuel has a big contest primed for Week 1 that only has a $4 entry fee with the winner getting $1 million. We will happily join in the fun there and provide our best Week 1 NFL DFS Lineup for FanDuel Sunday Million.
Featured Fantasy Football Offers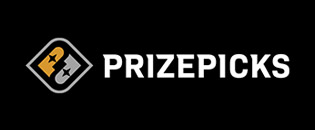 Get $100 of Free Props
Use Promo Code: EWB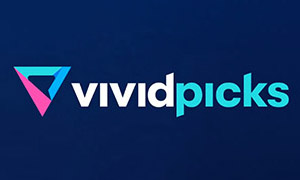 $100 Deposit Match
Use Promo Code: EWB
Quarterback: Trevor Lawrence ($7,000)
Lawrence gets a Week 1 matchup against the defense that allowed the most touchdown passes and fourth-most passing yards in 2021. We love the fact that the former Clemson star is only the 14th most expensive quarterback on the Sunday slate.
We're optimistic that Lawrence can outperform this cap number and be a top 10 performer in Week 1 against a lackluster Washington secondary. Getting his old college teammate Travis Etienne back should help as well.
Running Backs: Austin Ekeler ($9,400) and AJ Dillon ($6,100)
Ekeler is by far the most expensive player on this roster, which is in large part to the fact that he scored 26.4 and 28 points in two games against the Raiders in 2021. We expect the Chargers offense to build off those performances and feed Ekeler again in Week 1.
AJ Dillon is not the top name on the Packers RB depth chart, but coach Matt LeFleur's comment about both Aaron Jones and Dillon being 1A options at the position shows that Dillon will get his chances to score. We think that Dillon will get most of the goal-line opportunities since he's a much bigger back than Jones.
Wide Receivers: Terry McLaurin ($7,000), Mike Williams ($6,600), and Hunter Renfrow ($5,900)
McLaurin enters the 2022 season with a new contract, a new quarterback, and a matchup with the Jaguars who allowed the 7th-most points to receivers in 2021. We look for him to establish the connection with Carson Wentz that Michael Pittman Jr. did in Indianapolis last year and fully assert his position as a top receiver.
Is there any amount of Chargers in a DFS lineup that's too many? With a cap number in the mid 6's, Williams is almost a no-brainer when healthy. His height and jumping ability make him very tough to defend.
Hunter Renfrow is still somehow undervalued after his breakout season in 2021. He scored three touchdowns in two games against the Chargers last year, and we look for him to pick up where he left off in Week 1.
Tight End: Pat Freiermuth ($5,300)
Freiermuth's seven touchdowns as a rookie were a strong sign of where he can expect to be targeted in this offense: at the goal line. While he wasn't the PPR machine that some tight ends were in 2021, his value as TE12 is too much to pass up for value at other positions with his touchdown upside.
Flex: Justin Jefferson ($8,100)
Jefferson absolutely torched the Packers in their matchup in Minnesota last season, catching eight passes for 169 yards and two touchdowns. If this game was at Lambeau we may have avoided Jefferson, but on his home turf, we'll take the Second Team All-Pro to have another big day against a division rival.
Defense: Cincinnati ($4,400)
Cincinnati allowed 20 points to the Steelers across two matchups last season, and they host Pittsburgh to kick off this season after their unlikely run to the Super Bowl in 2021. We'll pay to see if Mitchell Trubisky is the same guy we watched for a few seasons in Chicago, and love the chances of a defensive score for the Bengals in this one.