As we hit the quiet period of sports with basketball and football dormant and baseball in the middle of their season, we turn to season-long NFL bets that make sense to place in mid-July. Between the lack of or exceedingly high expectations to uncertainty among a few depth charts around the league, here are a handful of positional prop bets to place before the price gets too steep.
Season-Long Wide Receiver Prop Bets
Jaylen Waddle
OVER 1,149.5 YDS
Waddle's astounding 18.1 YPC rate led the league last season and shouldn't decrease by much with the Dolphins' elite pass attack led by a hopefully healthy Tua. While the wideout will compete with Tyreek Hill for yardage and targets, the offense is tailored for huge plays off of a small route run, which fits Jaylen's play style perfectly. The former top-10 pick is just a few steps behind Jefferson and Chase for production levels, but should have his best season in the pros as Miami becomes one of the most dangerous teams in football.
Going over 1,000 yards in his first two seasons, Waddle's 1,356 yards on just 75 receptions in 2022 should be a glimmer of hope for him to realize the 1,150 yard mark in 2023. If Tua is healthy and McDaniel continues to be in control of the playbook, Jaylen becomes a must-bet in all aspects this season and should have a top 5 WR season alongside rival wideouts Chase and Jefferson.
Chris Godwin
OVER 799.5 YDS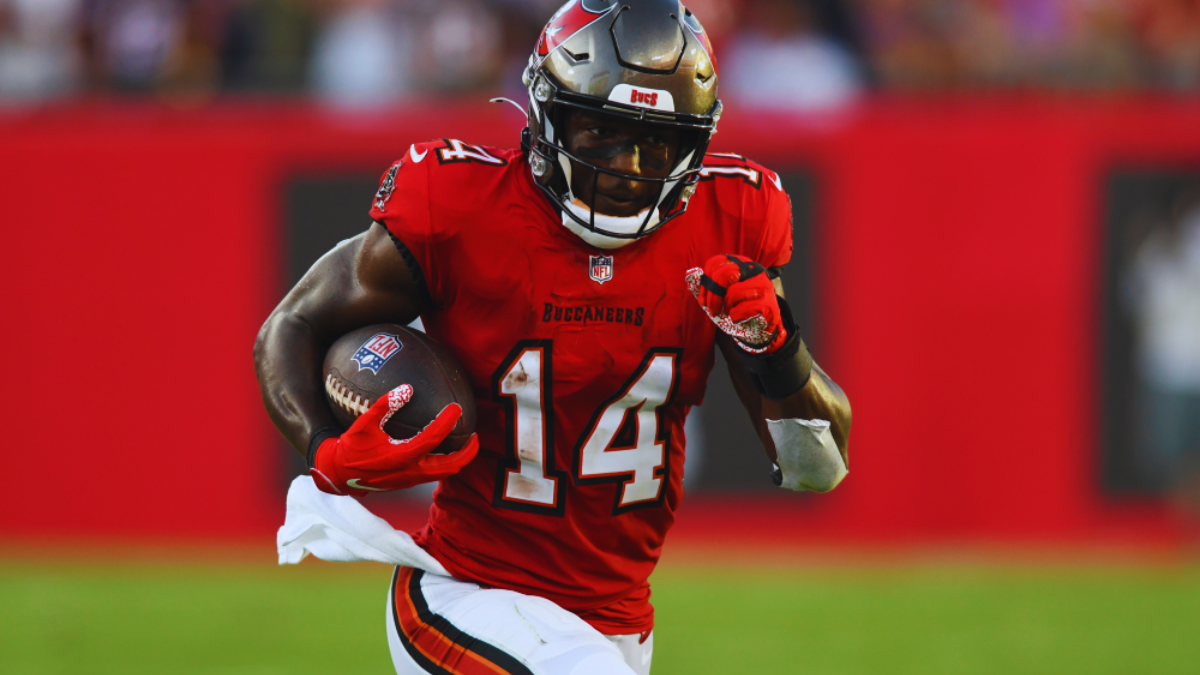 The Bucs are a tricky team to figure out. They have a few solid playmaking pieces in Mike Evans, Chris Godwin, and Rachaad White. However, their quarterback play might be some of the worst we've seen. Between Kyle Trask and Baker Mayfield, it might be a rough showing for Tampa this season, but this oddly could help Godwin's quest to a fourth 1,000 yard season.
Godwin hasn't gone under 800 yards since his rookie season and while his YPC has dropped consistently, 202 receptions over the past two seasons shows that he's still the focal point of this offense. In short yardage and 3rd down situations, Tampa isn't going to Mike Evans or the rest of the receiving core. It's always been a Godwin slant or out route over the past few years with Brady or Winston slinging it. Coming 4th out of all WRs in slot snaps last season, it's hard to picture Trask or Mayfield slinging it to Evans downfield rather than dumping it down to a safer Godwin in the slot. While he shouldn't reach the 1,000 yard mark with these QBs, a 90-reception season isn't out of question, guaranteeing the over on yardage.
Brandon Aiyuk
OVER 850.5 YDS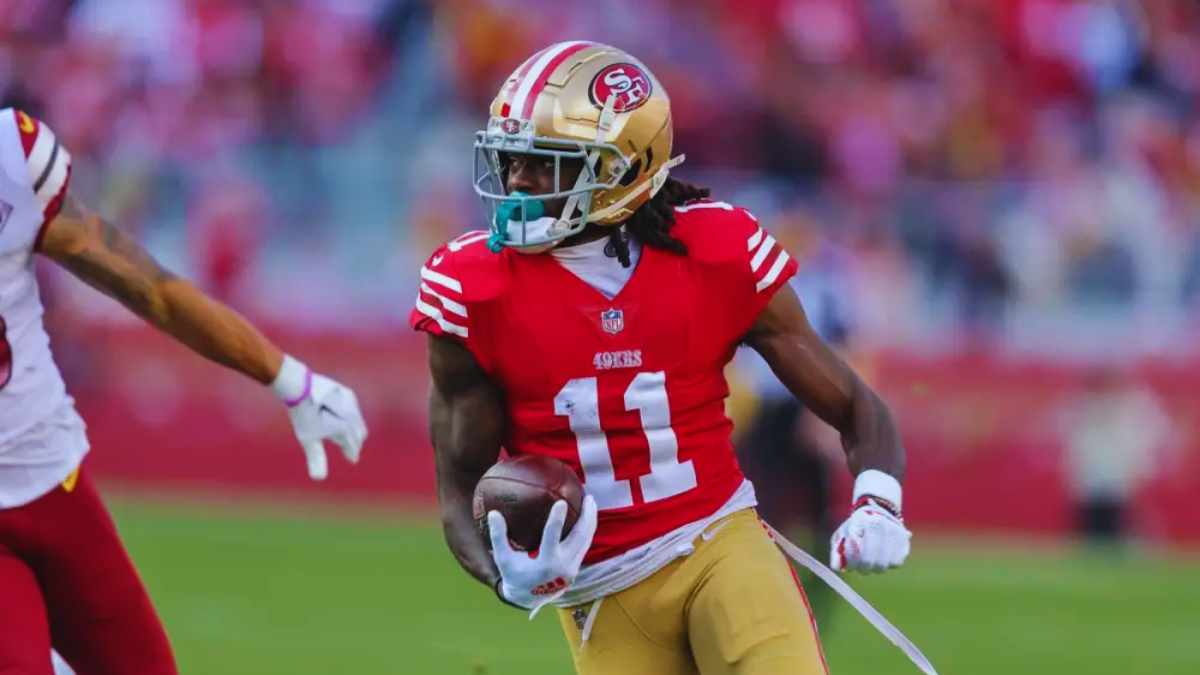 Brandon Aiyuk has been the talk of San Francisco this offseason if you take out the Draymond vs. Jordan Poole feud for the Warriors. After an extremely strong offseason OTA performance, the elephant in the room is that Brandon has taken over the WR room from Deebo Samuel. After putting up his first 1,000 yard season in 2022, Kyle Shanahan's respect has been earned which should allow for more action Aiyuk's way.
An elite playmaker against man coverage, Aiyuk makes the QB better, which is why whether Purdy or Trey Lance throw the rock, it will find Aiyuk's hands at least 5 or 6 times per game in a weak NFC West. While Samuel, McCaffrey, and Kittle are all elite positional playmakers, Aiyuk is the only player who hasn't dealt with injury issues over the past few seasons and should get a larger chunk of targets in the '23 campaign.
Christian Kirk
OVER 849.5 YDS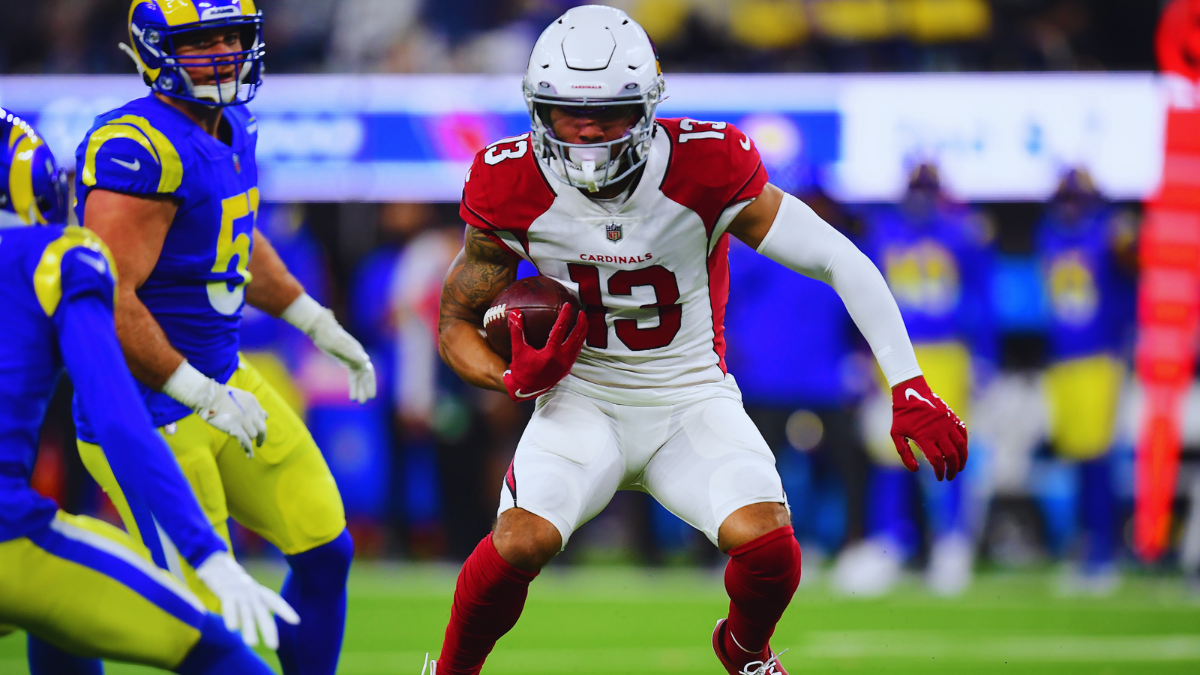 After finishing as a top 15 wideout last season, do we really believe that the addition of Calvin Ridley will affect Kirk significantly? Calvin hasn't played a football game since the early parts of the 2021 season and reports have told us that he's still getting acclimated to a full football regiment. Ranking 3rd in slot snaps in 2022 and 5th in red zone targets, it's tough to see those numbers drop-off due to a second WR addition that hasn't seen the field in a few years.
His breakout season of over 1,100 yards and 8 TDs propelled him to the top of the target priority for both Lawrence and Pederson. This seems like a buy-low scenario although Kirk should be getting more hype as a top 20 wideout option in an extremely favorable division. The Jaguars are only going to improve and that starts with the T-Law, Kirk duo.
Adam Thielen
OVER 4.5 REC TD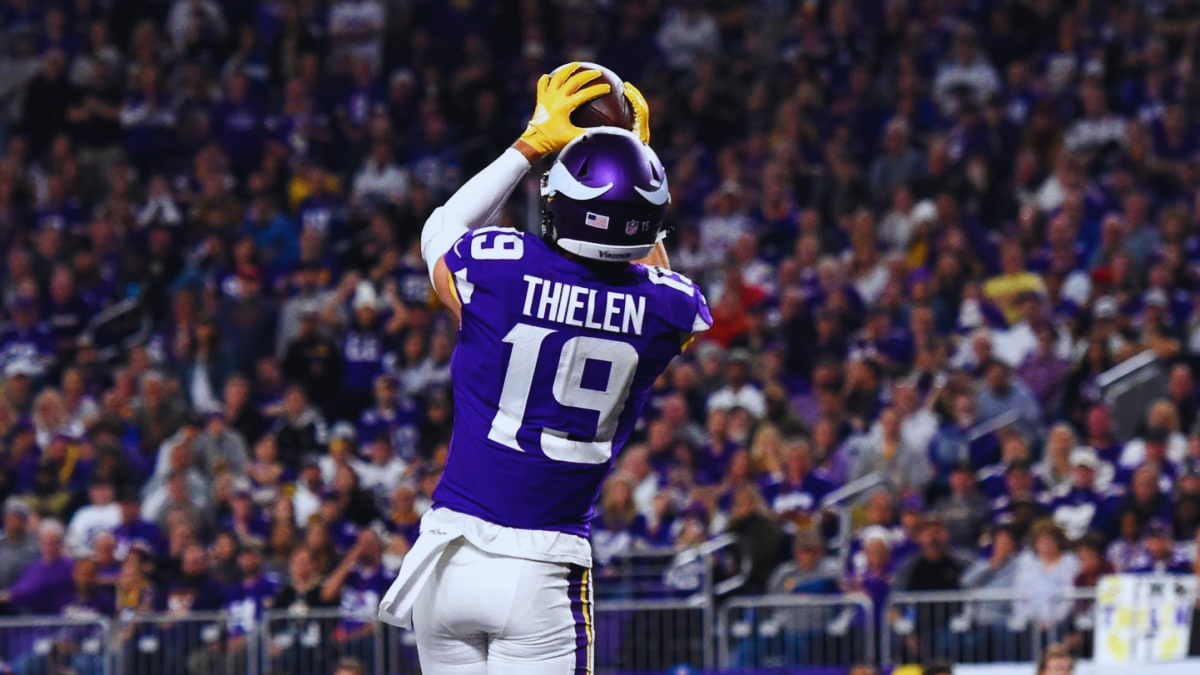 The red zone assassin and veteran asset has already developed an off-season connection with top overall selection Bryce Young. Theilen has ranked 5th in receiving TDs since 2020 with 30. That playmaking ability at the later stages of drives doesn't disappear overnight or in this case, Carolina.
Without an impressive pass catching group for Young to throw to in his first season with the Panthers, expect Thielen to be his favorite option early on. The Falcons, Saints, and Seahawks are on tap for the first three weeks of the season. Expect Adam Thielen to score a few red zone TDs out of the slot, allowing Bryce to get comfortable in an NFL scheme with added defensive speed he isn't used to. Carolina could be a sleeper pick in the NFC South, and if you buy it, slam Thielen's 5 or more TD prop which hasn't failed since 2017.
Season-Long Tight End Prop Bets
Kyle Pitts
OVER 4.5 REC TD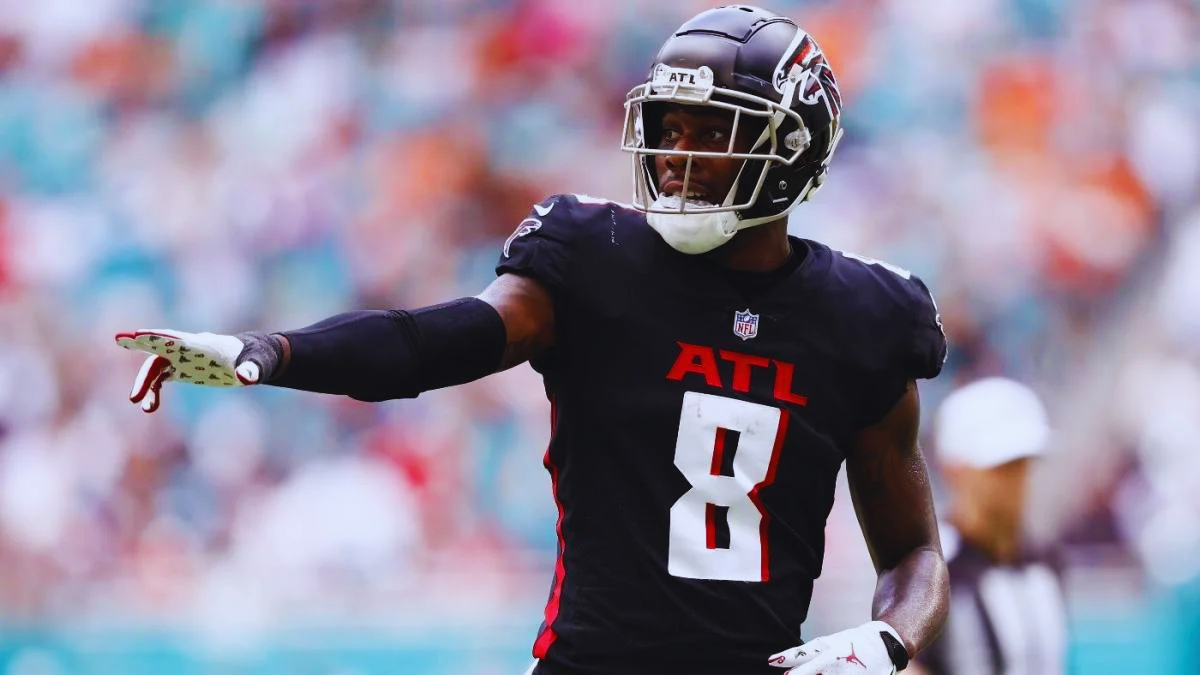 Similar to Carolina, I'm also into the idea of buying the Falcons props this season. After a lackluster 2021 and 2022, the pieces are slowly coming together on both sides of the football and most importantly, Desmond Ridder's ability to be a positive game manager. While Pitts only has caught 3 TDs in his first two seasons, expect a red zone breakout.
In 10 games played last season, he had a 34% target rate, ranking 1st out of TEs. With just five red zone targets, you have to think that the coaching staff will utilize the Florida Gator as a jump ball specialist at the goal-line as he's a matchup nightmare for DBs. Also ranking 1st for average cushion against the nearest defender, the advanced stats show that Pitts could turn into an elite pass-catcher very soon.
Sam LaPorta
OVER 3.5 REC TD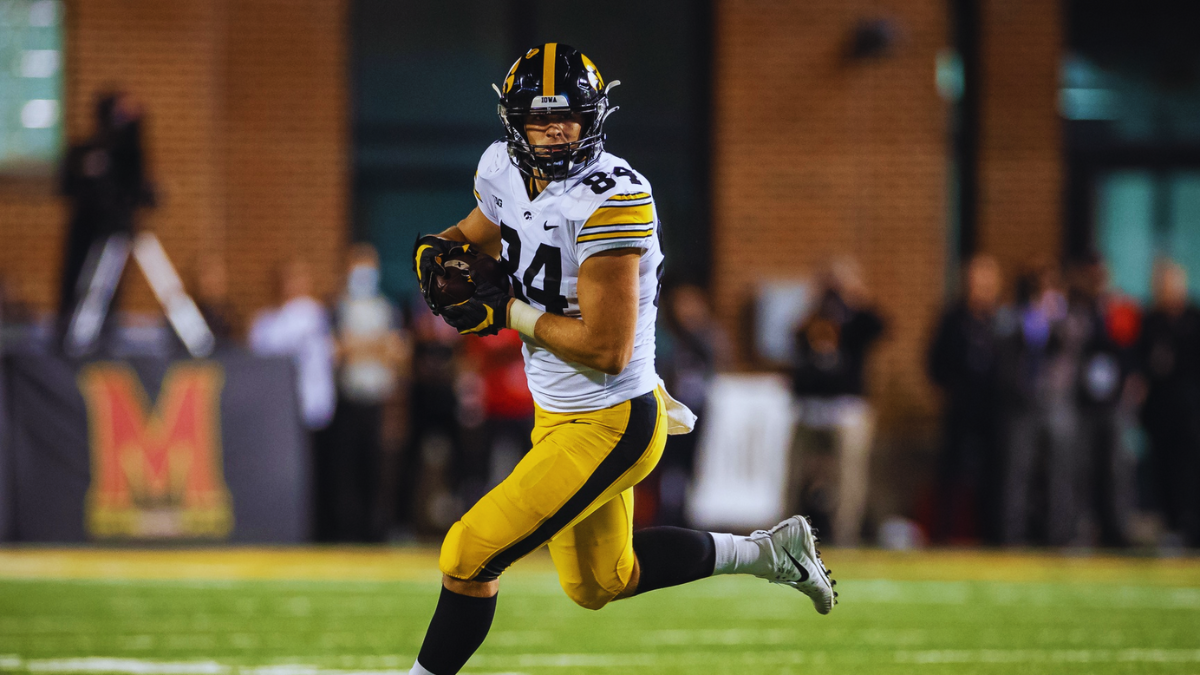 This one might be a surprise to many. LaPorta has caught the attention of fantasy football owners and NFL fanatics alike during rookie camps and OTAs. The Iowa Hawkeye finds himself as a possible third option alongside St. Brown and another rookie, Jahmyrr Gibbs in the Lions passing attack before Jameson Williams returns from injury. With T.J. Hockenson in Minnesota and Jared Goff unafraid to target TEs in the red zone, this bet isn't a popular one but could hit early on in the season.
LaPorta's 27% target share in a sub-par Iowa offense is something to keep in mind as the Lions passing attack has a lack of playmakers, yet a productive scheme. Expecting Amon-Ra to have an average season and with LaPorta sliding into the TE1 role, I'd think about throwing this over alongside a few other bets on PrizePicks this summer before the hype starts to get real for the TE.