The 2023 NCAA Tournament is underway, and college hoops fans across the country are scurrying to get their brackets filled out. Brackets are all fine and dandy, but even more fun comes from betting on the games. In this post, we'll give you some insight into how to handle the East Region.
To say the East is loaded would be an understatement! Purdue, Marquette, and Kansas State are the top seeds. However, don't count out blueblood programs like No. 5 seed Duke and No. 6 seed Kentucky.
Ready to fire off some bets on March Madness? Check out our East Region Preview, which includes best bets on who will make the Sweet 16.
Featured Offers for March Madness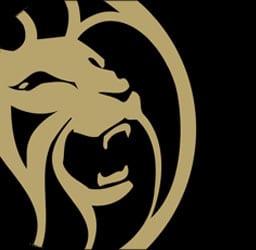 $1,000 First Bet Offer
Win or Get Bonus Bets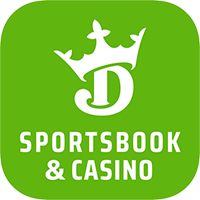 Bet $5, Get $200 in Bonus Bets
Win or Lose
Best Bet: Marquette Golden Eagles
Best Available Odds: -142 at FanDuel
The Big East regular season champions followed up that performance with a Big East conference tournament title and are now eyeing an NCAA title run. Tyler Kolek is one of the most fun guards to watch in the country and was awarded Big East player of the year honors.
Shaka Smart has this team playing the best it has all season as they enter the tourney. Vermont should not be much of a test for this team before they get matched up with either Michigan State or USC.
Izzo can be scary in March, but this Sparty team does not have the horses to run with this Marquette squad, and the same can be said for USC. We like Marquette to make a Final Four run, but just a -142 price to win 2 games seems like a solid play.
Best Value Bet: Duke Blue Devils
Best Available Odds: +155 at DraftKings
There may not be a team playing up to their potential as much as Duke has been playing recently. It culminated with an ACC tournament title win in Coach Jon Scheyer's 1st season.
They seemed to be disrespected by the committee a bit as they were seeded 5th in the tourney. Oral Roberts will be a trendy pick for many to pull off the upset, and a looming matchup with Tennessee will not be easy either.
That said, Duke has proven to be peaking at the right team and is set up to potentially meet Purdue in the Sweet 16, where an Edey vs Filipowski matchup could be a great storyline.
Best Longshot: Providence Friars
Best Available Odds: +350 at BetMGM
Providence has had a really solid year in the Big East this season. They seemed to be overshadowed by the Marquette and UConn stories all season but have a team capable of a Sweet 16 run.
Kentucky is not the powerhouse they have been in the past, and 6 seeds typically don't perform well in the tourney. If they are able to knock off Calipari, a meeting with either Kansas St or Montana St would be up next.
KSU has had moments this season where they looked like a legit Top 10 team and others where they looked like an unranked team. With their inconsistency paired with the quiet winning ways of the Friars, this could be a nice cash come the weekend.