Miss football yet? It's okay, we do too! Thankfully there are 150 college hoops games on today's board to help ease the pain of a football-less weekend.
As we are often fond of saying, the money won in other sports is just as green as the money won on the gridiron. So with that, here are 6 college basketball best bets for Saturday, February 4! Best of luck today!
Featured Offers for College Hoops Saturday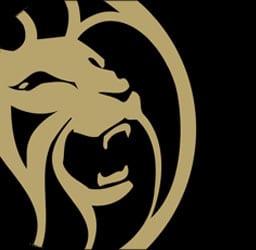 $1,000 First Bet Offer
Win or Get Bonus Bets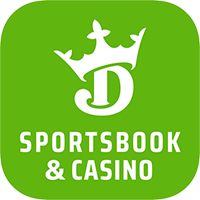 Bet $5, Get $200 in Bonus Bets
Win or Lose
Virginia Cavaliers @ Virginia Tech Hokies
The Cavaliers are 17-3, which is strong enough to give them a #6 ranking in the country. They are on a 7-game winning streak and have been their typical selves by leaning on their staunch defense and balanced offensive scoring.
They have 7 players averaging over 6.5 points per game, but no one averaging over 13.5 per game. 5th-year senior Kihei Clark has been a steady leader scoring over 11 points per game and over 6 assists per game. The Cavaliers' offense is 20th in the country in adjusted efficiency numbers which, oddly enough, is a bit stronger than their defensive numbers.
The Hokies are 13-9 on the year but have lost 8 of their last 10, with the latest loss coming on the road to #23 Miami. Sean Pedulla and Grant Basile are combining for over 30 points per game and almost 10 boards.
Defensively is where the Hokies have run into trouble. They are allowing 67.5 points per game to their opponents, which ranks them 120th in the nation.
Best Bet: Virginia Tech Hokies ML -110 (Caesars)
Just reading our synopsis of both teams, you would tend to believe that the Cavaliers should be heavy favorites in this matchup. However, they are instead short dogs here on the road.
Blacksburg is going to be rocking with the Hokies having this opportunity to knock off their rivals here at home, and that is exactly what we believe will happen.
TCU Horned Frogs @ Oklahoma State Cowboys
TCU ranked 15th in the country, bounced back on Tuesday with a 76-72 win over West Virginia. This was after they stumbled on the road to Mississippi State the Saturday prior and walked away with an 81-74 loss.
They are in 5th in the Big 12 standings currently and have been led by junior guard Mike Miles Jr. His 18.1 points per game lead the team, but he has been out the last 2 games with a knee injury and is still questionable for this matchup.
Oklahoma State is coming off an impressive 10-point road victory over in-state rival Oklahoma. They've won 4 of their last 5 but still sit at the bottom tier of the Big 12 standings.
Kalib Boone, Avery Anderson, and Bryce Thompson are all averaging 11 points per game. The Pokes are 7th in defensive adjusted efficiency and are holding opponents to under 44% field goal percentage.
Best Bet: Oklahoma State Cowboys -3.5 (BetMGM)
The defense of the Pokes will be the difference here. They will be able to stimy the TCU offense and pick up the home win that will be a resume builder for them going forward.
With Miles still being hobbled, it will be difficult for TCU to find any rhythm offensively. Lay the points!
Miami Hurricanes @ Clemson Tigers
The Canes are #23 in the nation with a 17-5 record. They are a perfect 12-0 at home but a pedestrian 4-4 on the road.
Junior guard Isaiah Wong leads the team in scoring with a 16.3ppg average. He has helped the Canes reach the #10 spot in the country in offensive adjusted efficiency numbers, according to KenPom.
Their struggles on the road have come with struggling on the defensive end. They have exchanged wins for losses for 10 straight games, and with their latest being a win at home over Virginia Tech, the pattern would tell us they are in line for a loss on the road.
Clemson is 18-5 and 20th in the country. They had their most recent 3-game win streak snapped on the road to Boston College.
With a 10-2 mark in conference play, the Tigers are 1st in the ACC's current standings. They have 3 scorers, all averaging in the teens on the season; Tyson, Hunter, and Hall are the 3-headed monster leading the offensive way. The Tigers have been tough on defense, holding opponents to under 47% field goal percentage.
Best Bet: Clemson Tigers -1.5 (PointsBet)
Clemson wants to keep their lead atop the ACC standings and will need to win here at home to do just that. The inconsistency of the Canes over the last 10 or so games pushes us away from taking them here and instead playing the short home chalk.
Purdue Boilermakers @ Indiana Hoosiers
20-1 and ranked #1 in the nation, the Purdue Boilermakers have won 9 straight and are looking to run away with the Big 10 regular season title. Zach Edey continues his push to be named the Naismith player of the year.
He is averaging 22 points, 13 boards, and over 2 blocks per game. He is a big reason why they rank 3rd in the country in offensive rebounding. Fletcher Loyer has given them a balance on the outside, where he is stroking it from deep at a 36.2% clip.
Indiana is coming off a tough road loss to Maryland on Tuesday, 66-55. Their 15-7 mark still has them hanging on to a top 25 ranking, but another loss here and they will likely be bumped out.
Trayce Jackson-Davis is averaging 19.5 points, 11.2 boards, and 3.5 assists per game on the season. Like his counterpart, Edey, TJD is looking to stay in contention for the player of the year title.
Best Bet: Indiana Hoosiers -1 (WynnBet)
We expect TJD to use his wide array of offensive moves to not only score but also get the big man, Zach Edey, in foul trouble. 6'6" freshman Jalen Hood-Schifino will also provide a scoring punch in this one. #1 team in the country as an underdog is screaming for us to take the other side.
Florida Gators @ Kentucky Wildcats
Florida is in the middle of the pack of the SEC and has won 6 of their last 8 games. They are flying high after knocking off then #2 Tennessee on Wednesday night, 67-54.
Colin Castleton was spectacular, as he has been all season. Averaging 15 points and 7 boards per game. The Gators are 8th in defensive adjusted efficiency and have let that lead to their success this season.
Kentucky has been up and down all year. However, they have won 5 of their last 6 games, with their only loss coming to #9 Kansas.
They are still in the top tier of SEC teams in the conference's standings. Oscar Tshiebwe is beginning to play the way he has been expected to play this season. He has upped his average to 16.6 points and 13.8 boards per game on the year.
Best Bet: Kentucky Wildcats -5 (Caesars)
Florida is going to lean on Castleton to hold Tshiebwe in check, which is going to be a large task that we do not believe he will be up for in this matchup. Kentucky is 5th in offensive rebounding, and Oscar is one of the biggest pieces of that puzzle.
Gonzaga Bulldogs @ St. Mary Gaels
Gonzaga is 12th in the country, a spot they are not accustomed to in recent years. Typically, they have been a single-digit ranking over the past couple of seasons.
Despite a bad loss to Loyola Marymount, the Zags have still been having a strong season. Drew Timme and Julian Strawther are averaging 35 points and 13 boards per game.
Offensively, the Zags are 3rd in offensive-adjusted efficiency. This will be the 1st of at least 2 meetings with St. Mary's this season.
Much like Gonzaga, St Mary's is 20-4 and has one bad loss on the season. That came to Colorado State back in mid-December, and since that, the Gaels have rattled off 11 straight victories.
The Gaels have 4 players averaging over 12 points per game. That said, it has been their defense that has kept them rolling through their schedule. They are ranked 4th in defensive-adjusted efficiency.
Best Bet: Gonzaga Bulldogs +3.5 (Caesars)
This is the 1st of at least 2 meetings between Gonzaga and St. Mary's. It will be a very hostile environment for the Zags, but we believe their senior leadership will help them overcome the crowd noise. Crazy to think it could be this hostile environment that brings out the best in this Zags team.