Bowl season truly is the most wonderful time of the year. Saturday gives us 6 college football bowl games to watch and bet on! The action starts with the Fenway Bowl at 11 AM Eastern and ends with the Frisco Bowl, which kicks off at 9:15.
Underdogs tend to do very well during the early portion of bowl season. Will that trend hold up this year? We'll soon find out!
Four of Saturday's games can be seen on ESPN, while the other two can be enjoyed on ABC. We've studied the board thoroughly and found 4 best bets for December 17. Let's cash some tickets!
Featured Sportsbook Offers for College Football Bowl Season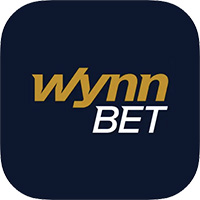 Bet $100, Get $100 Free
Promo Code: XEWB4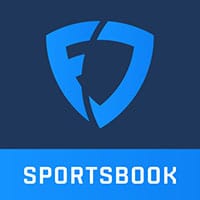 $1,000 No Sweat First Bet
No Code Needed
Wasabi Fenway Bowl: Cincinnati vs Louisville
Evan Prater will get the start for the Bearcats as Ben Bryant is done for the year. They will also be without Nick Madner, who was 2nd on the team in receiving, as he has entered the transfer portal.
Luke Fickell will not be on the sidelines as he accepted the job to be the new Wisconsin head coach, and that could spell trouble for the Bearcats. They finished 9-3 on the year. The offense will be mainly left up to Charles McClelland and Corey Kiner, who will try to keep the chains moving on the ground.
Malik Cunningham will be out for the Cardinals, so Brock Domann should get the nod at QB. Domann will be without the Cardinals' top threat on offense with Tyler Hudson sitting out. He grabbed 69 balls for over 1000 yards and 2 touchdowns.
The 7-5 Cardinals have dealt with adversity all season, and the loss of Hudson here will just seem like par for the course. Much like the Bearcats, Louisville will look to control the ball with the run game.
Fenway Bowl Odds: Cincinnati vs Louisville
Best Bet: Louisville -1
Losing your starting QB is one thing. Losing your head coach is another. With Cincinnati having so much change in such little time, we believe that the Cardinals will be the more motivated team here.
As we mentioned, Louisville has been dealing with adversity all season, whereas Cincinnati has never dealt with anything of this magnitude.
Key Betting Trends for Fenway Bowl:
Cincinnati is 1-4 ATS vs. a team with a winning record.
Cincinnati is 1-6-1 ATS in their last 8 games overall.
Louisville is 4-0 ATS in their last 4 games following an ATS loss.
Louisville is 8-1 ATS in their last 9 games after scoring less than 20 points in their previous game.
SRS Distribution Las Vegas Bowl: Florida vs Oregon State
Florida's Anthony Richardson is sitting out the game, and Florida has named Jack Miller III for the Vegas Bowl. This will be Miller's 1st start of his career, and he could be without many offensive weapons.
Almost the entire wide receiving core is questionable. Linebacker Ventrell Miller will also be out, and he had accounted for the 2nd most tackles on the team.
The .500 Gators relied heavily on their run game all season. They finished 30th in the country in rushing yards with 213.7 per game. However, Richardson played a large role there.
The Beavers will only be without Rejzhon Wright, who was one of their top defensive backs on the year. Ben Gulbranson will likely start behind center again, but they will rely heavily on the run game of Damien Martinez, who finished with 6 straight 100+ yard games.
The #14 Beavers finished the season on a 3-game win streak that culminated with a win over then #9 Oregon.
Las Vegas Bowl: Florida vs Oregon State
Best Bet: Oregon State -10
With the Beavers surging down the stretch, and the unknown of Jack Miller, we feel obligated to play Oregon State even with this large spread.
We believe that Martinez will provide a solid run game once again and open up things for Gulbranson in the passing game.
Make no mistake, Miller could come in and do some things as there is no film on him, but the steadiness of the Beavers' offense will prevail.
Key Betting Trends for Las Vegas Bowl:
Florida is 3-8 ATS in their last 11 non-conference games.
Florida is 1-5 ATS in their last 6 games in December.
Oregon State is 6-0 ATS in their last 6 games overall.
Oregon State is 21-7 ATS in their last 28 games following an ATS win.
LendingTree Bowl: Rice vs Southern Mississippi
AJ Padgett will get the start for the Owls in this matchup. He has had minimal playing time but is averaging nearly 170 yards per game and has just 2 touchdowns and 1 pick through 2 games.
The 5-7 Owls ended their regular season on a 3-game losing streak. They were outscored 107-34 over those 3 games.
Rice was consistent during the season in moving the ball on offense. They averaged 370 yards per game which placed them right around the national average.
Southern Mississippi ended a 3-game losing streak with a win over Louisiana Monroe in the season finale. The rushing attack of the Golden Eagles led the way in their 20-10 win over ULM.
Frank Gore Jr. fell 1 yard shy of 200 in the game and was helped out by Janari Dean's 45 yards on 10 carries. It is likely that they will lean on Gore Jr. again in this one and hope their defense continues to be stout. They finished the season allowing just 23.5 points per game to opponents.
LendingTree Bowl: Rice vs Southern Mississippi
Best Bet: Rice +6.5
All signs here point to Southern Miss being the winner in this game. However, the sub-7 spread makes us believe that this could be a trap.
We are going to ride the Owls in this one. We believe that Rice's run defense will be able to keep Gore Jr. in check enough to give their offense an opportunity to win this one late in the 4th.
Key Betting Trends for LendingTree Bowl:
Rice is 6-1 ATS in their last 7 games in December.
Rice is 5-2 ATS in their last 7 games following a straight-up loss.
Southern Mississippi is 1-5-1 ATS in their last 7 bowl games.
Southern Mississippi is 2-5 ATS in their last 7 games after allowing less than 170 yards passing in their previous game.
Frisco Bowl: North Texas vs Boise State
North Texas finished 7-6 on the year and finished the season with a 48-27 road loss to UTSA. Frank Harris was able to carve up the North Texas defense with his arm and his legs.
North Texas turned the ball over twice and was unable to force a UTSA one. Also, the 2 of 10 on 3rd down was a big issue for the Mean Green in the loss. Throughout the season, it was the offense that kept the team afloat, as the defense was allowing over 31 points per game to the opposition.
Boise State went 9-4 on the year. They won 3 of their last 4, with the lone loss being their season finale to Fresno State. The offense struggled in the 28-16 loss to Fresno State.
They turned the ball over twice and went just 5 of 17 on 3rd down. While the offense was slightly above average on the season, it was the defense that led the Broncos.
Frisco Bowl: North Texas vs Boise State
Best Bet: Boise State -10.5
The inability of the North Texas defense to keep offenses out of the endzone will be a big key in this game. We believe the Broncos' defense has the ability to keep North Texas from scoring more than twice in this one.
If Boise State's defense comes up big as we think, it will give Taylen Green some short fields to work with throughout the game. The Mean Green may be happy to be in this bowl game, but they'll struggle against the superior athletes of the Broncos.
Key Betting Trends for Frisco Bowl:
North Texas is 0-4 ATS in their last 4 bowl games.
North Texas is 1-4 ATS in their last 5 non-conference games.
Boise State is 7-1-1 ATS in their last 9 games following an ATS loss.
Boise State is 8-2-2 ATS in their last 12 games on grass.