The NCAA Tournament seems to go by faster with each passing year. To say this one has been entertaining would be the understatement of the year! There have been upsets galore, and for the first time in history, there are zero No. 1 seeds in the Elite Eight!
Sunday's Elite 8 games will decide the last two slots of the Final Four. Check out our 2 best bets for March 26 to make each game a little more interesting.
Featured Sportsbook Offers for March Madness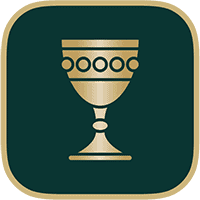 Bet $1,250 on Caesars
Promo Code: BVFULL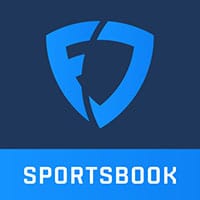 $1,000 No Sweat First Bet
Win or Get Bonus Bets
Creighton Bluejays vs San Diego State Aztecs
Creighton may have had the lowest-seeded team to have in the Sweet 16 in #15 Princeton, but they did not prepare/play like they were playing an inferior team. In fact, Creighton came out of the gates, guns a blazing, knocking down threes and pushing the tempo on every possession.
The back-and-forth game went to the break, with the Bluejays leading by 4. In the 2nd half, they extended the lead to as many as 16 before fending off a late Princeton comeback bid.
Ryan Kalkbrenner had his way inside, finishing with 22 points on 9-12 shooting. Baylor Scheierman and Trey Alexander combined for 40 points on 8-14 shooting from long range.
San Diego State continued its winning ways. This time it was not against a double-digit seed, but instead the #1 seed in their region, the Alabama Crimson Tide. They stifled the Tide's offense in the 1st half, holding them to just 23 points and taking a 5-point lead into the break.
In the 2nd half, the scoring pace picked up, and the Aztecs found themselves down 9 but rallied to come back and take the lead that they never relinquished around the 9-minute mark.
Best Bet: Creighton -1.5 (BetRivers)
This Creighton team looks like the most complete team in the tournament on the offensive end. They are going to be tested as SDST is 4th in adjusted defensive efficiency and held a strong Bama team in check. However, the Creighton team has an inside/outside game that forces defenses to pick their poison.
We believe that is going to be the difference here, with either Kalkbrenner having his way inside or the outside shooters getting wide-open looks. Creighton marches on here to the program's 1st ever Final Four.
Miami Hurricanes vs Texas Longhorns
Miami put on a performance for the ages on Friday night against the top-seeded Houston Cougars. After putting up 42 points and leading by 6 at the half, the Canes busted things open, scoring 47 points in the 2nd half en route to the 89-75 upset win. They shot 51.7% from the field, including 44% from long-range.
They held Houston to 37.5% shooting from the field, and after Marcus Sasser hit a couple of shots early, he was limited to 4 of 12 shooting and just 14 points. Nijel Pack was a sniper in this one, going for 26 points on 70% shooting from beyond the arc. Isaiah Wong added 20 of his own and is looking like a MOP candidate for this tourney.
Texas won their 7th straight game Friday night with their 83-71 win over 3-seeded Xavier. As good as Miami shot the ball in their game, Texas outdid them. Finishing the game with a 52.5% field goal percentage and 58.3% from long range, Texas outscored the Musketeers.
Xavier was able to remain efficient and shot over 40% from long range and 43.8% overall but could not keep pace with the Longhorns. Texas had 4 players finish with 16 or more points and were led by Tyrese Hunter's 19.
Best Bet: Miami +4.5 (Caesars)
This game should be a great one that could come down to the final possession. We would lean toward Texas a bit if they were fully healthy, but the fact that Dylan Disu was in a walking boot after his injury Friday night gives us pause.
The 4.5-point line seems too high for this one, and in a game that we believe will be high scoring and back and forth throughout, the points are something we are going to feel safe taking here. Let's take the points with this Canes squad.