While most folks in the US will be tuned into the midterm election coverage on Tuesday evening, hardcore sports bettors will be watching MACtion on CBS Sports and ESPN! The underdogs did quite well last week in the Mid American Conference.
Will that trend continue in Week 11? Here are 2 college football best bets for Tuesday, November 8. Let's cash some tickets, folks!
Featured Sportsbook Offers for College Football Week 11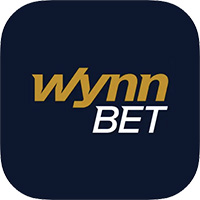 Bet $100, Get $100 Free
Promo Code: XEWB4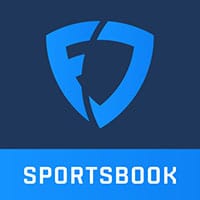 $1,000 No Sweat First Bet
No Code Needed
Eastern Michigan Eagles @ Akron Zips
The Eagles are 1 game over .500 after losing to Toledo last week at home. They led by a touchdown at the half and heading into the 4th quarter but were shut out 10-0 by the Rockets and lost 27-24. Tucker Gleason hit Lenny Kuhl from the 1 with under 2 minutes left to get the win.
The Eagles failed to surpass 100 yards passing and had both Austin Smith and Taylor Powell behind center. Samson Evans was solid on the ground gaining 88 yards and accounting for all 3 of the Eagles' touchdowns.
Akron lost its 8th straight game last week when they fell to Miami Ohio at home. They defeated St. Francis (PA) in their season opener before losing these 8 straight.
The game against Miami was never closer than 7-3 in the 2nd quarter. They turned it over 3 times to Miami's none and were held to 80 yards on the ground. They did hold Miami to just 2 of 13 on 3rd down and Brett Gabbert to just 13 completions.
Best Bet: Eastern Michigan -7.5
Akron is in complete freefall while Eastern Michigan is trying to keep its heads above water in order to be bowl eligible. Akron will have the advantage through the air where they are 33rd in the country averaging 289.7 yards per game.
The Eagles have the advantage everywhere else in the matchup. We believe Samson Evans will feast against this mediocre Zips defense and the Eagles should be able to win this one by double-digits.
Key Betting Trends for Eastern Michigan at Akron:
Road team is 7-1 ATS in their last 8 meetings.
EMU is 5-0 ATS in their last 5 meetings in Akron.
Akron is 3-7 ATS in their last 10 meetings.
Akron is 1-4 ATS in their last 5 home games vs. a team with a winning road record.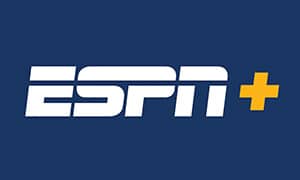 Stream Live College Football
With ESPN+
Ball State Cardinals @ Toledo Rockets
Ball State is 5-4 on the year and has won 4 of their last 5 games. Their latest game, a 27-20 road win over Kent State, was a rollercoaster. The Cardinals fell behind 13-0 after the 1st quarter but scored 17 unanswered to take the halftime lead.
Ball State then scored the only points in the 3rd to take a touchdown lead into the 4th before Marquez Cooper broke a 23-yard run to tie the game at 20 with under 7 minutes left. John Paddock hit Tanner Koziol for the eventual game-winning touchdown. The Cardinals used a balanced offensive attack and were able to overcome the lone turnover in the game.
Toledo leads the MAC West with a 6-3 overall record and a 4-1 conference mark. They have won 4 of their last 5 just like Ball State and are coming off a 3-point road win over Eastern Michigan.
Dequan Finn has been the driving force of the offense both through the air and on the ground. He is averaging over 200 yards passing and 65 yards rushing for the Rockets. They were without him last week and he is questionable to play in this one as well.
Best Bet: Ball State +11.5
If Finn is out, we are getting free money with this double-digit spread. If he does go, we still feel confident in the Cardinals being able to cover the number here on the road as they have done in 7 of their last 8 in Toledo.
The total is just 51 which should mean a lower scoring total that would favor the Cardinals and the points. We expect Ball State to keep this one close and finish inside double-digits in this one.
Key Betting Trends for Ball State at Toledo:
Ball State is 10-4 ATS in their last 14 road games vs. a team with a winning home record.
Ball State is 7-1 ATS in their last 8 meetings in Toledo.
Toledo is 0-4 ATS vs. a team with a winning record.
HOME team is 3-11 ATS in their last 14 meetings.