In today's digital age, many traditional activities have been revolutionized and made more accessible online, and the Pennsylvania Lottery is no exception.
With a legacy that stretches back to the 1970s, this state-sponsored program has kept up with the times by offering a wide array of games that can be played from the comfort of your home or anywhere else through the internet. The shift to online lottery play has broadened the horizons for many players, offering an effortless, fun-filled experience at their fingertips.
This article aims to guide you through the labyrinth of playing the Pennsylvania Lottery online, delving deep into everything you need to know to get started. Whether you are a seasoned lottery player or a curious newbie, we'll cover everything from the variety of games you can play to step-by-step instructions on how to start your online gaming journey.
We'll explore the gamut of instant games, draw games, fast-play games, and more, all available on the Pennsylvania Lottery's online platform. Additionally, this guide will decode the numerous promotional offers available, including promo codes and enticing first deposit bonuses, to maximize your gaming experience and potential winnings.
How to Play PA Lottery Online
Starting your online journey with the Pennsylvania Lottery is quite straightforward. The official Pennsylvania Lottery website, PAiLottery.com, is a virtual portal that opens the world of lottery games to anyone aged 18 or older and located within the state. Whether you are a resident or merely passing through the Keystone State, you can immerse yourself in the thrilling experience of playing the PA Lottery online.
To begin, navigate to the PA Lottery website. Once there, sign up for an account to access the plethora of Pennsylvania Lottery games available. If you're unsure about wagering real money initially, you can first experiment with the games for free. This will help you familiarize yourself with how to play online games like Mega Millions, Powerball, instant win games, draw games, and other exciting Pennsylvania Lottery game options.
Cashier Options Available to Online PA Lottery Players
Once you feel comfortable and want to up the ante, visit the cashier to make a real money deposit. The site offers various deposit methods, including debit cards, ACH electronic bank transfers, or PayNearMe, enabling a smooth, convenient transition to play for real cash. Check out if any PA iLottery bonus code or deposit bonus is available to maximize your initial funding.
It's important to note that the PA iLottery, as required by law, must verify your identity before allowing you to play for real money. This involves providing the last four digits of your social security number during account setup. This measure guarantees your security and ensures the Pennsylvania Lottery can pay you promptly for any winnings over $600, an essential point when considering PA Lottery tax winnings.
After you've made a deposit, you can buy lottery tickets, either single or multiple tickets, for your chosen game. You can play various online games, including fan-favorites like Monster Wins, Big Money Slingo, Xpress Sports, or Fast Play Games, offered by providers such as Scientific Games. For fans of big jackpot games, Mega Millions tickets and Powerball tickets can also be purchased online.
Should you strike it lucky and win, you can also request withdrawals through the "My Account" section on the PA Lottery website. This is the same place you'll find the link to the cashier, making it a central hub for managing your account, including bonus money earned from your gameplay.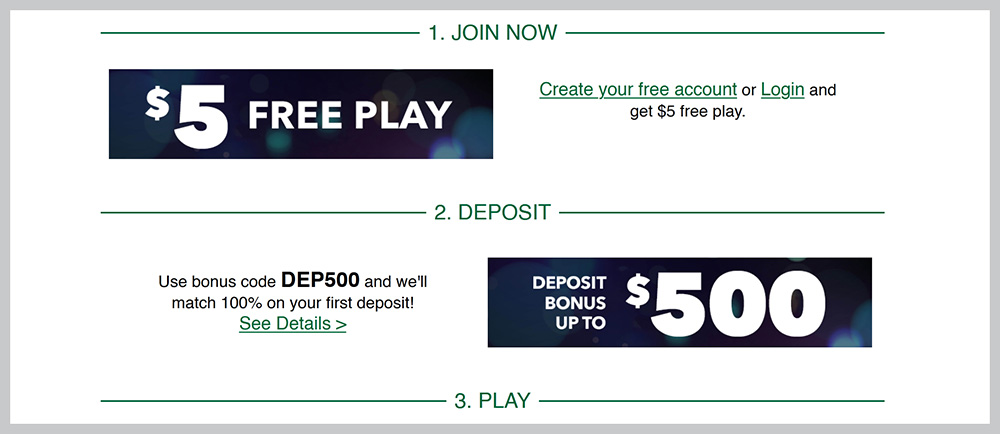 Featured Pennsylvania Lottery Promotions
Taking advantage of promotions and bonuses can be a game-changer when playing the Pennsylvania Lottery online. By effectively leveraging these offers, you can significantly enhance your playing experience, increasing your chances of winning while enjoying more games for your dollar.
$5 Free Play for New Customers
The Pennsylvania iLottery welcomes its new patrons with a generous $5 free play offer. To claim this, simply visit the PA iLottery website, sign up for an account, and enter the bonus code "EWB1" when prompted for a promotional code. This code will activate your bonus, adding $5 to your account for you to explore the games at no risk.
It's essential to note that winnings associated with the $5 bonus are eligible for withdrawal after you've made at least $5 worth of purchases online. You can withdraw your winnings once you've paid for $5 worth of lottery games. This promotion presents an ideal opportunity for new players to familiarize themselves with the platform and its games without financial commitment.
First Deposit Bonus
In addition to the $5 Free Play, the PA iLottery offers a lucrative first deposit bonus. Use the bonus code "EWB1" when you make your first deposit, and PA iLottery will match your deposit amount 100% up to a maximum of $500 in Bonus Money. It's important to remember that bonus codes are case-sensitive.
How to claim your PA iLottery Deposit Bonus
The Pennsylvania iLottery website makes it easy to sign up using a promo code and lock in the best available bonus. Follow these four steps to claim your deposit bonus and free play today:
Log in to your PA iLottery account.
Claim the bonus from the "My Bonuses" page, or go to the "Cashier" page, select your payment type, and enter the bonus code: EWB1 (*case sensitive).
Make a deposit of at least $10 to qualify for the 100% Deposit Bonus.
A $500 deposit will grant you the maximum bonus worth $500.
This bonus must be played 10 times before the bonus funds are converted into cash that can be withdrawn. This means that if you receive a bonus of $500, you need to wager a total of $5000 ($500 bonus x 10) before the bonus money becomes available for withdrawal.
With these enticing promotions, playing the Pennsylvania Lottery online has never been more rewarding. Don't miss out on these opportunities to maximize your gaming experience and increase your chances of winning big with the PA iLottery.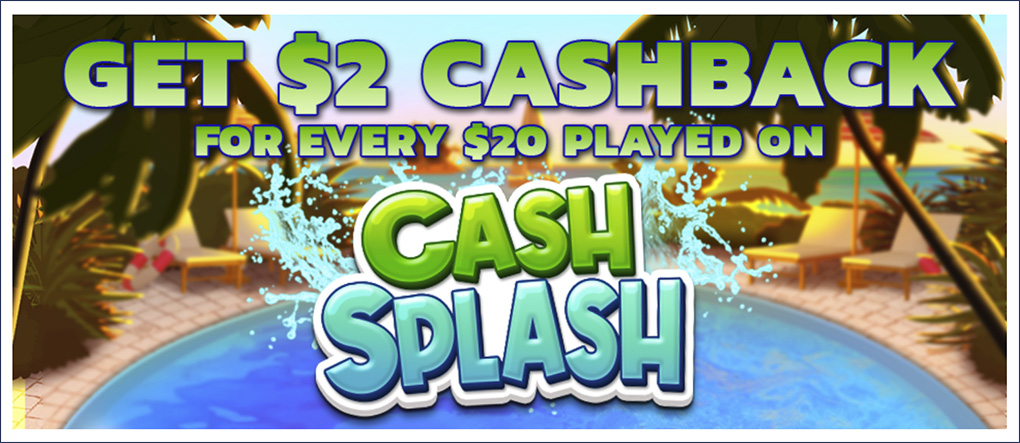 Additional PA Lottery Promotions
The PA iLottery, since its inception, has made impressive strides in expanding its bouquet of promotional offers. Today, players can enjoy many daily bonuses, including free plays, cash rewards, and additional bonuses. While these promotions are subject to change, the following examples provide a snapshot of the deals you can anticipate as a player.
Monster Monday: On Mondays, delve into the world of Monster Wins. If you deposit a minimum of $25 and play Monster Wins but find yourself unlucky, the lottery will return 10% of your losses, up to $25 in bonus money.
Email Alert Wednesdays: Midweek perks arrive directly in your inbox. Every Wednesday, watch for an email detailing a new offer, ranging from deposit bonuses to cashback offers and more.
Cashback Thursdays with Fast Buck Lucky: By depositing at least $25 and playing Fast Buck Lucky on Thursdays, players can avail of a 20% cashback offer on net losses if luck doesn't go their way.
Foxin' Fridays: Fridays turn even more exciting with 20% cashback on Foxin' Wins. Make a deposit and play to qualify.
Surprise Saturdays: Each Saturday comes with its unique thrill. Visit PA iLottery and click on the promotions tab for a special offer that could include anything from deposit bonuses and cashback offers to entries into a prize draw or another unique surprise. We discovered a 30% cashback offer on the Big Money Slingo game on a recent check.
Super Gems Sunday: Sundays sparkle with Super Gems. Players making a deposit and playing Super Gems can get a 10% cashback on their losses.
$1,000 Prize Draw: This past promotion saw 40 lucky winners pocket $25 in bonus money each. If you deposited the promotion, you were automatically entered into the draw.
Play Online with PA Lottery
Playing the Pennsylvania Lottery online is a thrilling and rewarding experience. With various games to choose from, secure and straightforward transactions, and many promotions and bonuses, the PA iLottery offers a unique blend of fun and potential financial rewards.
Whether you're a seasoned player or just dipping your toes in online lotteries, the platform provides a convenient and exciting avenue to transform a small stake into a significant win. So, log in or sign up today, take advantage of the promotions on offer, and let the PA iLottery add a dash of excitement to your day!
18+ to Play. Gambling hotline: 1-800-GAMBLER (1-800-426-2537)