Details for Current PA Lottery Promo Code Offers
Pennsylvania residents that have not yet signed up to use the new online lottery can register this September using promo code EWB1 and receive a 100% deposit bonus, up to $500. For users looking to try the iLottery website and app, register and receive an instant $5 bonus, with no deposit necessary.
Find the latest details and terms for our Pennsylvania lottery bonus in the table below. Note that our promo code does not expire, but the offer could change anytime. The no-deposit promotion in particular is likely to expire by the end of 2023.
| | |
| --- | --- |
| Promo Code: | EWB1 |
| Offer: | $5 registration bonus and 100% deposit bonus |
| Offer Dates: | Offer valid through 12/31/23 |
| Expiration Date: | Current offer has no expiration date |
| Terms: | New users only, must be 18+ years of age |
How to Use a PA Lottery Bonus Code
The PA Lottery website and iLottery app make it extremely easy for new users to register using a promo code. In fact, the bonus code system is built right into the registration process.
From the PA Lottery homepage, click the 'Join' button in the upper right-hand corner. This will open a registration page that allows you to create your account. You will need to provide your name, address, email address, and as a final step, it will ask for your bonus code.
Enter the promo code EWB1 into this box to lock in their best available new player offer. You will then click register, can choose whether or not you make a deposit right away, and are ready to start playing.
One of the great features of this promotion is that you are not required to make an initial deposit. New players can elect to test the online lottery games either on the website or in the app using the no-deposit bonus, then make their initial deposit and the 100% deposit bonus will still apply.
How Does the PA Lottery Bonus Offer Compare to Other Online Lottery Offers?
The majority of US states have not yet moved their lottery online, so there is not a huge sample size to compare this offer to. That being said, when comparing it to the current VA lottery promo code offer, the PA iLottery has one massive advantage in their no-deposit promotion.
In fact, if we take a step back and look at the online gaming industry as a whole, there are only a handful of companies that make no-deposit promotions available to their users. Unibet is the only US sportsbook currently offering new players a bonus for simply registering. In addition to Unibet, BetMGM Casino and BetMGM Poker both have no-deposit bonus offers available.
The best online games from the PA iLottery site.
Pennsylvania's lottery offers a wide range of online games, from traditional scratch-off tickets to fast-play games, keno games, fast and exciting draw games. The jackpots for these draw games can reach up to $1 million or more. PA lottery players have tons of options to play Pennsylvania lottery games, especially if you get this sweet bonus money.
In addition to the standard lottery draws, the iLottery offers several instant win games directly on the Pennsylvania lottery website that provide huge prizes.
These are some of our favorite games Pennsylvania lottery players can play today.
Ruby Radiance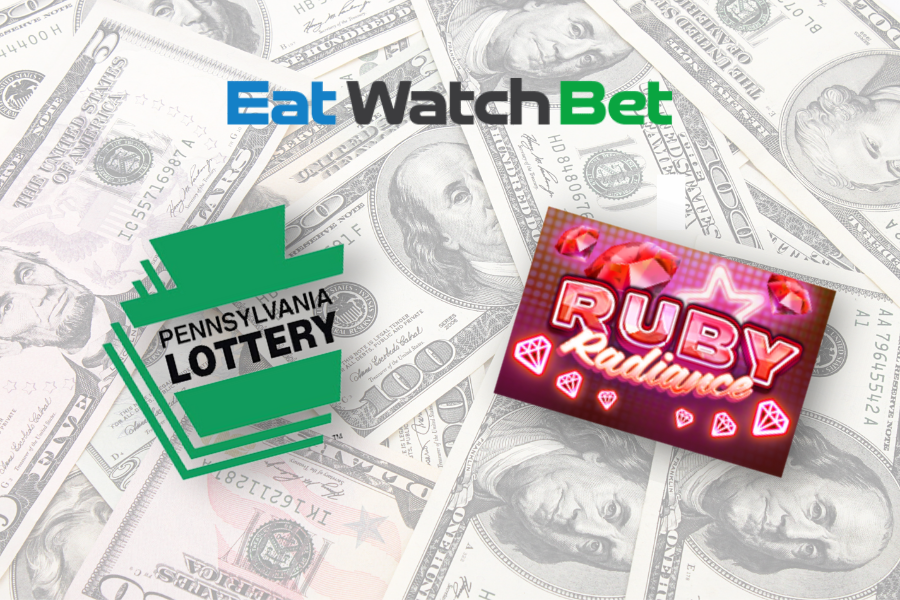 Ruby Radiance is an exciting connect-style game that offers players the chance to dramatically increase their winnings up to 50 times!
With the addition of a bonus game and an auto play option for up to 20 rounds, this game offers even more chances for players to have an electrifying experience!
Bake It 'Till You Make It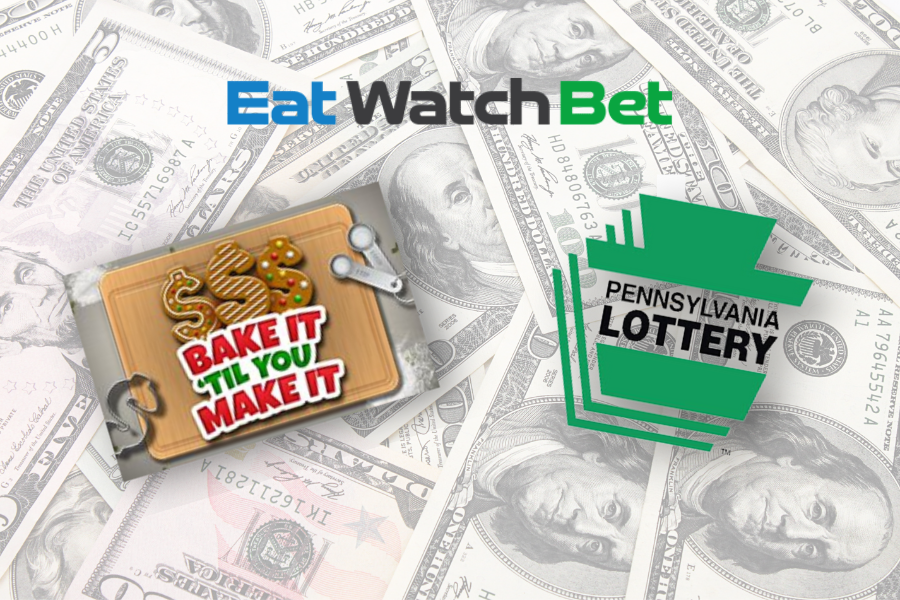 Bake It 'til You Make It is an exciting match 3-style game that gives players a chance to not only win instant cash prizes but also multiply their winnings up to 10 times with the bonus game!
With its auto play option for up to 20 rounds, this game will provide hours of entertainment for players as they aim for even bigger wins and thrilling opportunities!
A Dragon's Story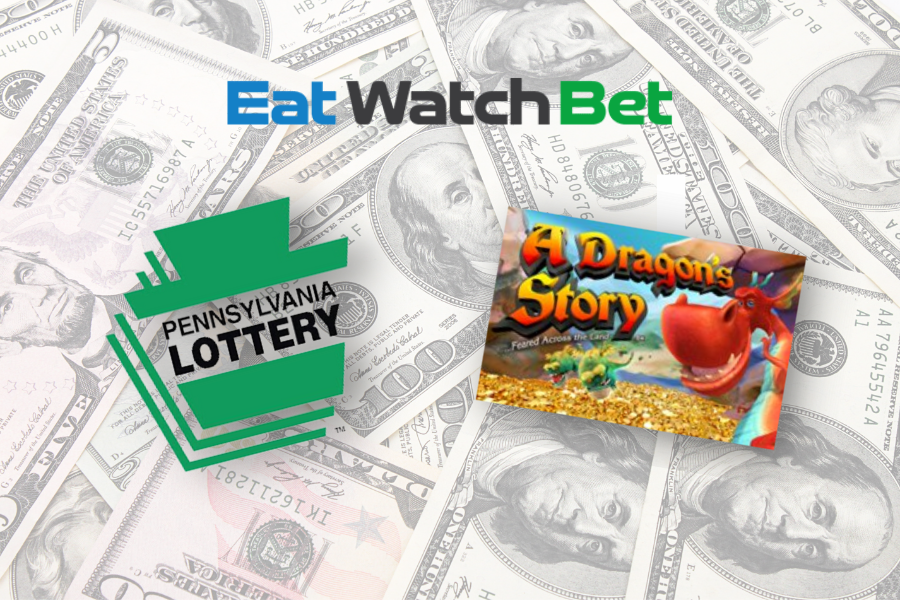 A Dragon's Story provides a fast-paced, exciting match 3-style game that gives players a chance to win big. When three matching symbols are revealed, not only do you win instant cash prizes, but you also have the opportunity to multiply your winnings up to 10 times with the bonus game!
Furthermore, when three jewel symbols are revealed, five free games are unlocked - offering even more chances for players to increase their winnings. With its auto-play option for up to 20 rounds and thrilling opportunities, this game promises hours of entertainment!
While a good ol' fashioned draw game is great for some, others want instant games. They want to feel the rush of playing on the fly that only instant win games can provide.
Plus, with these games you can take advantage of the PA Lottery welcome bonus and other PA Lottery online promotions.

PA Online Lottery FAQs
While the Pennsylvania Lottery moved online over two years ago, the majority of lottery players still prefer to buy physical lottery tickets and scratch-offs. Despite a massive uptick in online winners during the pandemic, including a $2 million winner in North Carolina, many potential players are still scared off because they don't fully understand how online lottery games work. We address the majority of these concerns in the FAQs below.
Is the PA Lottery website legit?
Yes, the PA online lottery website is ran by the state and offers the same odds of winning as buying a ticket or scratch-off in a store. Every game is held to the same rules and regulations as a traditional offline lottery game would be.
Can anyone use the PA iLottery bonus codes?
Yes! If you meet the requirements to play PA iLottery then you can take advantage of the PA iLottery bonus.
What are the terms for using a PA Lottery bonus code?
When you register using the promo code EWB1 on the PA Lottery website (or in the app), you agree to specific terms and conditions. These terms apply only to the bonus funds received, any money deposited can be withdrawn at any time. The terms for our offer will be displayed prior to making your initial deposit and can always be found on the PA Lottery's Bonus Policy page on the website.
How do I create a PA iLottery account?
Creating a PA iLottery account is extremely simple. From the main website or in the app, click 'Join' to begin your registration. You will need to provide some personal information such as name, address and email address. Finally, you will be asked for a bonus code which you should enter as EWB1 to claim their best offer. After registering you can choose whether or not to make a deposit right away, and you will be ready to start playing.
Can I manage my PA online lottery account on the PA iLottery app?
Of course!  Once you download the app, all you need to do is create an PA lottery account by clicking "create account" or login to your existing account.  From there, you'll see a link for "my account" in the main menu.
Can I use the PA Lottery bonus without making a deposit?
Yes! The Pennsylvania iLottery offers both a no-deposit bonus and a 100% deposit match when you make your first real money transfer. This is a great way to test the games without risking any of your own money.
Is there a PA Lottery mobile app?
Yes, the PA Lottery has a full-featured mobile app that allows you to play on the go. The app is available for both iPhone and Android devices. All of your account information, including bonus funds and the VIP club, are accessible in the app. Additionally, you can use our bonus code EWB1 when registering through the mobile app as well. Download the app, deposit funds, and check to see if you have the winning numbers!
What games are available on the PA Lottery website?
At the moment, the Pennsylvania Lottery has made a wide variety of games available both on the site and in the app. There are 84 different options ranging from traditional lottery games like PowerBall to online scratch offs and Keno. New games are added regularly, so check back regularly to see what's new.
Some of our favorite games are the instant win games and the draw games as they provide the most variety and chances to win big.
What draw games can you purchase on the PA Lottery site?
The PA Lottery official app and PA lottery site offer both national and state-sponsored draw games. These are the games you can play online—
Mega Millions

Powerball

Match 6

Treasure Hunt

Cash 4 Life

Pick 2

Pick 3

Pick 4

Pick 5
In addition to the PA lottery app, you can also buy these draw games at any PA lottery retailer.
Can I buy Mega Millions from the PA lottery app?
You sure can! The Pennsylvania Lottery app and website both offer the entire suite of Mega Millions tickets. This means you can buy tickets for all of the available draws as well as take advantage of bonus offers such as our EWB1 bonus code.
The PA online lottery website also offers an extensive range of other state-approved lotteries like Cash 4 Life, Pick 2, Pick 3, Pick 4, and Pick 5.
How do deposits and withdrawals work in the iLottery app?
Players can fund their online lottery account using credit or debit cards (Visa, MasterCard, Discover, American Express) or by using an eCheck. Players are able to withdraw winnings directly into their checking account.
How often do new PA Lottery bonus offers release?
The PA Lottery offers a wide variety of bonus offers on the site. This includes deposit bonus offers, cash-back offers, and bonus-draw offers. The current promotion changes often, so if you wish to hold out for a different offer type bookmark this page and check back frequently as we update this directory any time a new offer comes available. 
What's the best Pennsylvania Lottery bonus code?
Without a doubt, the best Pennsylvania Lottery bonus code is EWB1. This code provides players with a 100% deposit match up to $250, and no-deposit bonus worth up to $25. So if you're looking for the most generous welcome offer, make sure to use EWB1 when registering your PA iLottery account!
What is the best way to win the lottery?
The best way to win the lottery is to visualize yourself winning, have a positive outlook, and buy as many tickets as possible. Additionally, you can try using lucky numbers such as birthdays, anniversaries or important dates in your life. Another strategy is to use numerology or astrology to choose the numbers. However, keep in mind that winning the lottery is based on luck and chance, so there's no guaranteed way to win.
Remember to Play the Lottery Responsibly
When it comes to gambling responsibly while playing the Pennsylvania lottery, there are several things that players can do to avoid developing a gambling addiction. First and foremost, it's important to set a budget for how much money you're willing to spend on lottery tickets each week or month. Stick to this budget and don't exceed it, even if you're tempted to buy more tickets in hopes of winning big.
Another key aspect of responsible gambling is knowing when to stop. If you find yourself spending more time and money on the lottery than you intended, take a break and reassess your priorities. Remember that gambling should be a fun activity, not something that causes stress or financial hardship. By setting limits for yourself and being mindful of your behavior, you can enjoy playing the Pennsylvania lottery without putting yourself at risk of developing an addiction.
18+ to Play. Gambling hotline: 1-800-GAMBLER (1-800-426-2537)