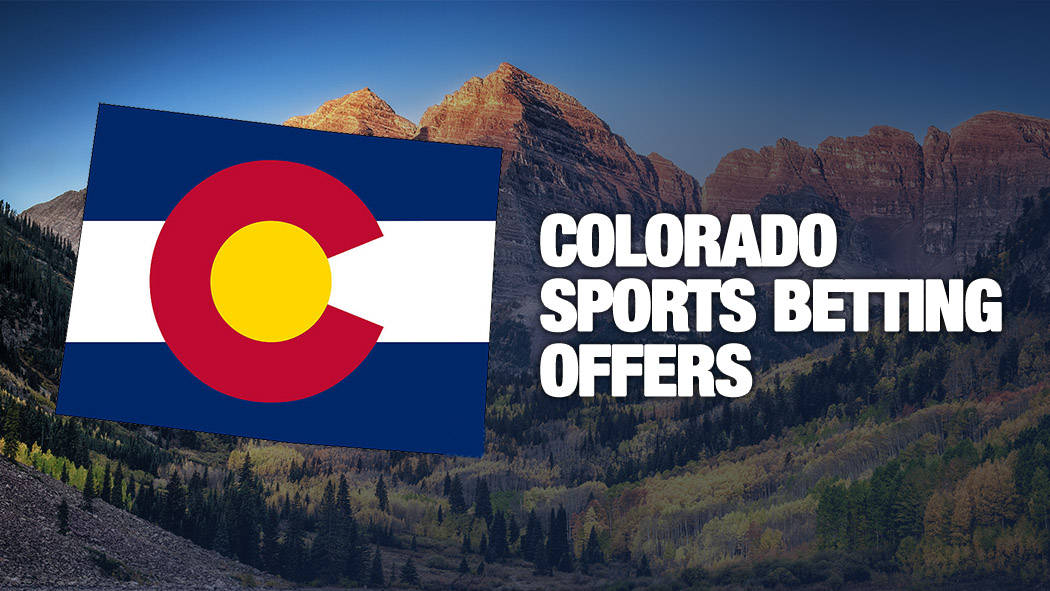 Colorado legalized sports betting in May of 2020 and already has the largest pool of mobile sportsbooks for bettors to choose from in the US. If you are looking for a new sportsbook or want to take advantage of bonus offers that are essentially free money, we have you covered. Here are our current rankings of every sports betting bonus available in The Centennial State this March:
Details for Our Current Colorado Sportsbook Bonus Offer Rankings
If you have sports betting experience, we probably don't need to tell you how important a welcome offer is, but for those of you that are new to betting, this is the best opportunity for you to get free cash from a sportsbook.
Certainly, there are opportunities to receive a reload bonus or the occasional risk-free bet, but those offers will never include anything near $350 free with any $20 bet. As a sports bettor, this is the one time that you have leverage over the sportsbook. They want you to sign-up, try their app, and become a long-term customer.
With that in mind, and considering the fact that there are more than a dozen mobile sportsbook operators in Colorado, how can you be certain you are choosing the right offer? Here are a few tips:
Don't limit yourself to one sportsbook. While it is fine to have a go-to sportsbook, it is better to have multiple options. This not only allows you to take advantage of multiple welcome offers but also allows you to shop your bets to find the best odds and lowest juice.
Be sure to read the fine print. While we have identified eight sportsbooks with straightforward bonus offers here, that is not always the case. Pay attention to rollover rates, betting requirements, and eligibility rules.
Find an offer with a low cost of entry. You never want your first wager to be the majority of your bankroll, and offers that include a risk-free bet or a bet match often require you to bet more to receive a bigger bonus.
Only sign up with sportsbooks that offer polished, reliable apps that you can see yourself using. You are going to rely on a sportsbook to make it easy to find and place a bet seconds before kickoff. Make sure the technology behind your sportsbook is capable of this.
Details for the Top Offers Available in Colorado this March
While Colorado sports bettors have plenty of bonus offers to choose from, there are two that really stand out to us. The current promotions at Bet365 and PointsBet check all of the boxes we are looking for in a bonus offer. Here is what you need to know about each promotion:
Bet $1 to Get $200 Free at Bet365
Bet365 is one of the latest sportsbook operators to launch in Colorado, but the sportsbook itself is far from new. Bet365 is the largest sports betting website and app in the world and is widely considered to be the industry leader in Europe.
For Colorado bettors looking for a great promotion at a sportsbook they trust, Bet365 is the best option. Here are the steps to get $200 in bonus bets with your first $1 wager:
Sign-up using our current Bet365 promo code.
Make a minimum deposit of $10 and place any wager of $1+.
Receive $200 in bonus bets whether your initial wager wins or not!
With a $10 minimum deposit and $1 minimum wager, this offer is a great way to build a bankroll with a new sportsbook without having to make a massive deposit. This offer is only guaranteed to run through March, so be sure to sign up today and lock in your bonus bets!

Receive Up to $2,000 in Risk-Free Bets at PointsBet
If you think getting a 30-to-1 payout from SI would be good, then you should love the latest offer from PointsBet. New players that signup using our PointsBet promo code will receive up to $2,000 in Risk-Free Bets.
This promotion pays out in (2) Risk-Free bets and is restricted to new Colorado players only. Here are the steps you need to follow to lock in this unbelievable bonus offer at PointsBet:
Visit PointsBet and sign-up using the promo code BVIEW0.
Make your initial deposit and then proceed to place your 1st Risk-Free Bet on any standard line or total. If your bet loses, PointsBet will credit your account for whatever amount you lost, up to $500.
The 2nd Risk-Free bet is for up to $1,500, and you must use the points betting format. This means the total payout is determined by your team's margin of victory. For example, a 10-point victory will pay out more than a 1-point nail-biter!
Colorado Bonus Offers FAQ
Colorado just celebrated its 2-year anniversary of having legal sports betting. Even with that being said, new players are entering the industry all of the time and have questions about bonus offers in Colorado. Our goal with this FAQ section is to provide players in Colorado with the info they need.
How do I find the best bonus offers in Colorado?
With so many sportsbooks to choose from in Colorado, finding the best bonus offer for your bankroll can be a daunting task. Luckily, our team will do all of the hard work for you. Since we provide updates regularly with all of the latest bonus offers within the state, simply bookmark our Best Colorado Sportsbooks page and check it from time to time.
What are the best bonus offers available in Colorado at the moment?
For the month of March, sports bettors in Colorado can find the best bonuses at BetFred and SI Sportsbook. Both of these will grow your wagering bankroll right from the start! If you sign up with both books, you'll have a huge edge!
When are the best offers available?
The best time to signup for a new sportsbook is right before the start of the NFL season. That is when sportsbooks offer their biggest bonuses! Keep an eye out for new bonus offers around March Madness in Colorado.
How do free bets work?
Sportsbooks often reward new players with Free Bets to entice them to set up an account. Free Bets are pretty straightforward. For example, SI Sportsbook is giving new players $350 in Free Bets when they place their first $20 bet! Just make sure that you use the Free Bets before they expire.
Do sportsbook bonuses expire?
Yes, some do! Be sure to read over the terms of your bonus offer. Any sportsbook that offers Free Bets usually stipulates that you must use them in 7 to 14 days.
How often do you update your offer rankings?
Our staff works diligently by staying in constant communication with all of the sportsbook managers in Colorado. We update our rankings as new offers emerge.
Terms and conditions apply. Must be 21+ years of age to wager and physically in CO. Please gamble responsibly. Gambling problem? Call 1-800-522-4700(CO)
Browse Offers in Other States
How do the sportsbook promotions available in Colorado stack up to those across the country? Browse the best bonus offers for every state with legal sports betting below. We keep each of these pages updated daily to ensure bettors can always find the latest and greatest promotions available in their state.