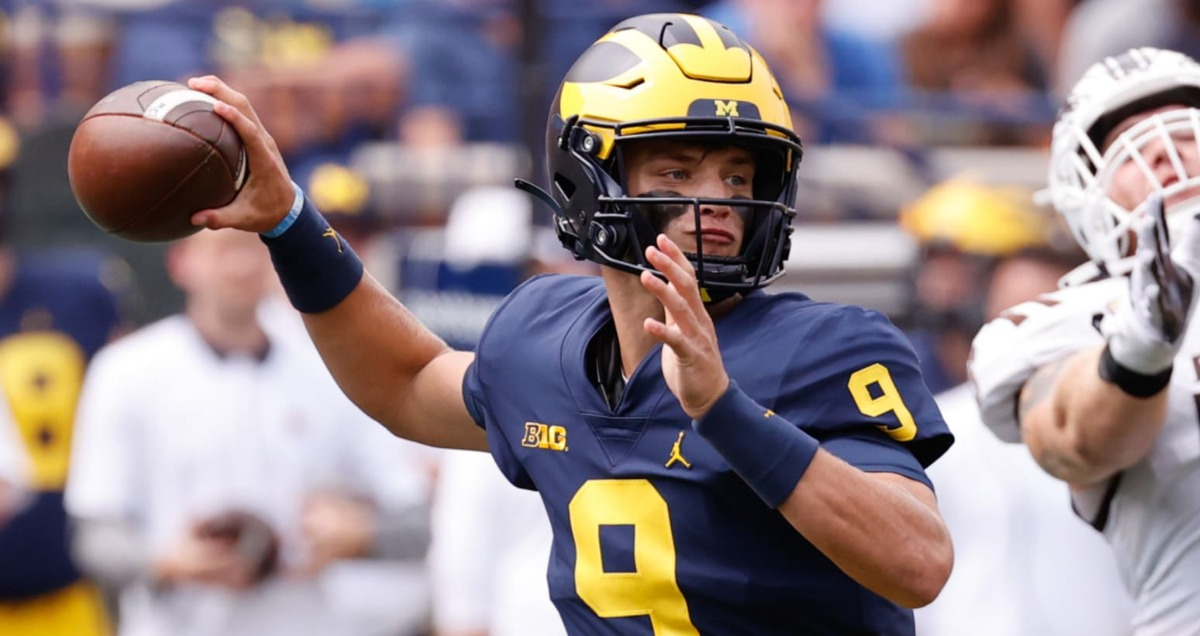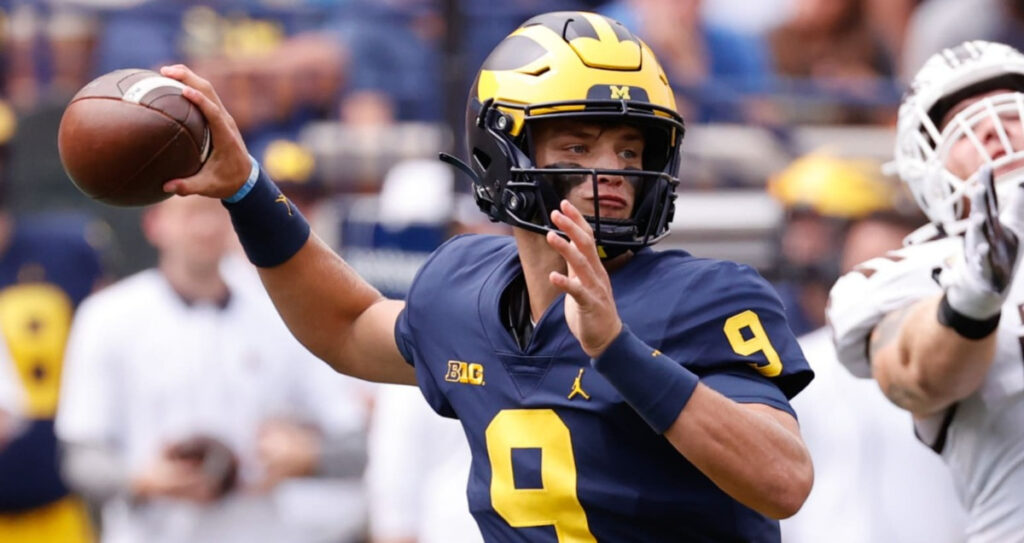 College football is one of the biggest sports in the United States. Though it is not quite the same financial juggernaut that the NFL is, there are still millions of fans who watch and wager on the variety of games throughout the year. Some college football bettors love to place round-robin bets on their favorite underdogs each week.
Finding the right sportsbook is crucial if you like to throw a little action into your favorite games. With so many out there to choose from, it can feel challenging to determine which one is right for you. This guide will help you find the right sportsbook to elevate your college football betting experience.
DraftKings Sportsbook
DraftKings has been one of the premier names in the daily fantasy arena for a long time. They have since become one of the biggest online sportsbooks, particularly in betting on college football.
They have a massive welcome bonus offer that includes a deposit match and other promotions that will come up during the college football season. If that weren't enough, DraftKings offers more betting options on NCAA football than any other online sportsbook. For more info on DraftKings, check out our DraftKings vs. FanDuel article.
BetMGM Sportsbook
BetMGM is arguably the name when it comes to online sportsbooks. They have a vast array of choices from just about all the major sports worldwide, including college football. That is just part of the reason why it is hard to beat BetMGM on college football Saturdays.
Though they don't have as many options as DraftKings, BetMGM has a wide variety of betting options. There are even a few you might not find anywhere else. Like DraftKings, BetMGM also has a plethora of different promotions going on throughout the NCAA season, including odds boosts and other perks.
Caesars Sportsbook
Caesars also carries one of the most comprehensive college football betting packages available. They have odds boosts, an endless selection of bets, some of the most generous bonuses in the industry, and a variety of promo code offers, all tied to the college football season.
Caesars Sportsbook has a lot to offer sports bettors, particularly regarding the college football season. If you are a bettor that prefers to shop odds before placing a bet, Caesars is one app that has to be on your list.
FanDuel Sportsbook
FanDuel is similar to DraftKings in many ways, so it should be no surprise that they offer one of the most comprehensive college football betting apps available. They are right near the top of the list regarding ongoing promotions, keeping new and returning players invested in the college football season.
One of the big selling points of FanDuel is its clean layout. It is well laid out, easy to use, and finding, placing, and tracking bets is hassle-free.
What to Look for In a Great Sportsbook
While those are some of the top names in the online sportsbook world for college football, that is just a sampling. It helps to know what makes a great sportsbook, whether for college football or any other sport that piques your interest.
Live betting
Live betting is undoubtedly one of the most important features a sportsbook can offer, especially when it comes to college football. Adjusting your bets as the odds shift can be a great way to keep any game as interesting as possible. It is also a way to follow the game's action and make a little money based on how things unfold.
Sign-up offers
One of the biggest things new players can use to separate one sportsbook from another is their promo code offers. These offers include deposit bonuses, free bets, risk-free bets, and odds boot promotions. The right bonus offer can be a great way to bolster your bankroll right from the start.
Deposit match
One of the favorites among those free offers is the deposit match. Sportsbooks will offer to match the initial deposit up to a certain amount, typically ranging from $100 to a few thousand. It is a great way to start betting with a much larger bankroll.
Free Bets and Risk-Free Bets
Sportsbooks also offer free bets. These free bets can come in various ways, the most common being a risk-free bet. It is another chance to boost your earnings without having to put your money up.
Boosted odds
A lot of sportsbooks are now offering increased odds for college football. Odds boost promotions are a great way to get better odds than are typically available for the same wager.
In some cases, they only have value if the bet wins. Verify if the promotion you are signing up with requires your bet to win to pay the bonus.
College Football offers
Sportsbooks will also have a variety of offers that pertain to the college football season specifically. If you are signing up to bet on college football, signing up for those specific offers can be a good idea.