We are days away from the 2nd Major of the year this week and as always, the field is filled with the top talent in the world. Phil Mickelson will be missing yet again as he withdrew from defending his PGA Championship title this year. However, we will have the previous major winner in the field, Scottie Scheffler (Masters). Scheffler will look to become the 1st golfer since 1975 when Jack Nicklaus won both the Masters and the PGA in the same season.
Speaking of multiple major winners in the same year, Brooks Koepka will be roaming Southern Hills as the last dual major winner. Brooks won the US Open and PGA in 2018. Will he pick up his 3rd PGA Championship victory and 5th Major overall? Time will tell, but we have a bunch of props that we want to hand out for this exciting week in Tulsa, Oklahoma.
We covered our best bets to win the 2022 PGA Championship earlier in the week, so this article will focus on our favorite prop bets and matchup bets for the tournament.
For those of you out there that haven't tried fantasy golf, DraftKings is running a contest with a $1 million top prize this week. We shared our lineup strategy earlier in the week, and if you are researching the tournament before betting, DFS is a great way to put that knowledge to work for you with little added effort.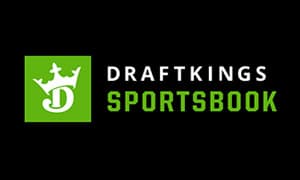 Bet $5 to Get $150 Free at DraftKings
With Offer Code 150BV2.
Miss the Cut Prop: Lucas Herbert (-125)
Herbert has made just 4 cuts in his 10 starts on tour this season. He has made the cut in 2 of his 3 previous PGA Championships but not by much. He finished 71st in both 2019 and 2021. This year, he finished +6 thru 2 rounds at the Masters and missed the cut. We expect him to struggle again this week and head back to Australia early.
Make the Cut Prop: Tiger Woods (-115)
We are going to ride Tiger at these low odds until we fall. He made the cut at the Masters and now is saying he feels even stronger headed into the PGA. Tiger has incredible success everywhere he has played and Southern Hills is no different. The last time the PGA Championship was played here was 2007. The winner? You guessed it, the big cat!
Tiger drew massive crowds and record TV ratings at the 2022 Masters, and we expect him to be the center of attention again this week. He seems to have a knack for rising to the occasion, and we know his track record making cuts in majors. This is a guy that won 43 times before his 2nd missed cut as a pro and at one point made 142 consecutive cuts. For those interested, we also published a guide to streaming Tiger's rounds at the 2022 PGA Championship.
Best Top 40 Finish Prop: Webb Simpson (+180)
Webb at almost 2:1 at the PGA? Where do I sign up? This prop seems almost too good to be true. Webb has made the cut in every PGA Championship since 2015 and has finished inside the top 40 every year over the past 6 years. He has been as consistent as anyone on tour in this event and we have to ride that wave. While Simpson does not have a ton of experience on Southern Hills, if we look at comparable courses, he has 8 top 40 finishes in 12 tournaments.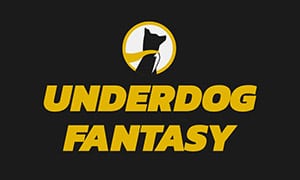 Underdog PGA Championship Offer
Get $100 in Golf Props: Use Promo Code BAR
Best Tournament Group Bet – Justin Rose (+330)
Group: Bezuidenhout, Munoz, Palmer, Pereira, Rose
Justin Rose may not be at the level he has been in years past and his prime is likely in the past. However, he has finished in the top 10 in back-to-back PGA Championship starts. Let's combine that with the fact that he is one of the few top players that competed back in 2007 when Southern Hills last hosted and he finished 12th in that event. We like him to be in contention and outlast the other 4 in this group with some nice value.
Best Matchup Bet: Brooks Koepka OVER Sam Burns (+120)
Sure, Brooks hasn't been his normal self this year to this point. However, it is not like Burns has been imposing. He, like Brooks, missed the cut at the Masters. I like getting the plus money value here on a guy that has 5 top 5 finishes including 2 wins over the last 7 years at the PGA Championship. Brooks will play better and be in contention this weekend.
Be sure to let us know on Twitter who are you backing in this week's PGA Championship!