Welcome to the thrilling world of the New Jersey Lottery! A bustling, billion-dollar enterprise, the NJ Lottery has taken the state by storm, solidifying itself as a beloved pastime for countless Garden State denizens. Gone are when you scrambled to a physical retailer to nab your ticket to potential riches.
Today, the advent of the online lottery, particularly through the innovative Jackpocket app, has revolutionized how Jersey players engage with this captivating game of chance.
From the comfort of your couch, you can buy lottery tickets online and instantly plunge into the whirlwind of the excitement of the NJ Lottery and playing NJ Lottery tickets. With a simple click or tap, over a dozen draw games unfurl before your eyes, each promising the opportunity to become the next lucky millionaire. Whether you're drawn to Mega Millions' nail-biting suspense, Cash Pop's rapid-fire fun, or the more traditional appeal of Jersey Cash 5, the NJ Lottery online offers an enthralling game for every kind of lottery enthusiast.
How to Get Started with Online Lottery in NJ
The New Jersey Lottery website doesn't support the direct purchase of lottery tickets online, it remains a treasure trove of crucial information. From providing insights into previous drawings and winning numbers to offering a comprehensive list of retailers within a 30-mile radius, the site is an indispensable resource for lottery enthusiasts.
Moreover, the official New Jersey Lottery app, available for download from iTunes or Google Play, brings a host of advantages to your fingertips. Whether it's checking your ticket's status, finding a retailer, or accessing the exclusive VIP club, the app is a gateway to maximizing your NJ Lottery experience.
However, if you're seeking a convenient method to purchase lottery tickets from the comfort of your home, look no further than third-party apps like Jackpocket. As a state-approved platform, Jackpocket operates by buying lottery tickets from licensed retailers on behalf of its users. It's been given the green light in many US jurisdictions, including New Jersey, that have yet to enable online lottery ticket purchases.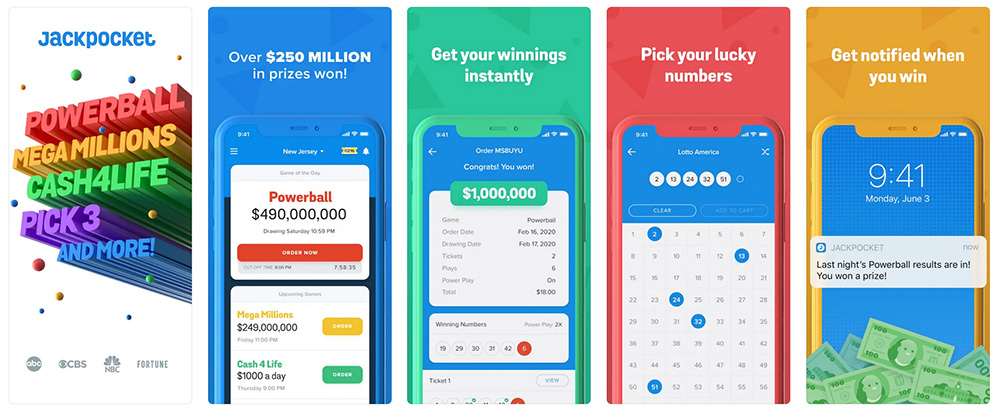 Using Jackpocket to Play NJ Lottery
Getting started with JackPocket and playing lottery online in New Jersey is as simple as following these four steps:
Download the iOS or Android version of the app via a link on the official Jackpocket website.
Create an account by providing the necessary personal information.
Once signed up, choose from a list of available games and select a number combination, or use the Quick Pick feature for a random number combination.
Stay updated with the drawing or check the winning numbers via the app.
While Jackpocket operates entirely online from the user's perspective, it still involves the purchase of a physical lottery ticket from a licensed reseller. Jackpocket secures a physical ticket and links it to your account upon your game and number combination selection. This ticket is then scanned, and the images are made available through the app, with a receipt sent to your email.
Rest assured, your ticket is kept safe within a highly secured Jackpocket vault. The ticket's serial number is linked to your account and personal information, ensuring you can cash out any winnings.
In case of winnings, any prize amount equal to or less than $599 will be automatically added to your Jackpocket account. You can then either withdraw the money or use it to buy additional lottery tickets. For prizes exceeding $599, you'll need to cash out in person, and Jackpocket will securely send you the paper ticket as proof of your winnings.
Please note that Jackpocket charges a small fee for deposits, but rest easy knowing your winnings are free from any deductions. Jackpocket is also available for Colorado, Oregon, Arkansas, and Texas players. This revolutionary app has reimagined the lottery landscape, delivering a seamless, secure, and straightforward experience to your doorstep.
New Jersey Lottery Bonus Offers
Whether you're venturing into the NJ Lottery online or exploring other forms of digital gaming and sports betting, one feature tends to universally fuel the excitement: bonuses. These attractive incentives encourage players to sign up and engage more frequently and enhance the gambling experience by extending playtime and increasing chances of winning. These rewards often vary, presenting diverse offerings on different occasions.
Jackpocket, one of the leading platforms for online NJ Lottery, tempts new players with an enticing signup offer. With over $10 million won in prizes, the app has become a magnet for players seeking to strike it big. Similar to the fastest payout casino websites for US players, Jackpocket and many other NJ Lottery sites regularly feature attractive promotions and bonuses, such as sign-up deals, event-themed offers, and monthly giveaways.
One of the most coveted promotions in the online gambling world is the No Deposit Bonus. This unique offer allows players to participate in the lottery without depositing their funds. Although such offers are more common in online casinos, intriguing promotions are available for NJ Lottery online.
For instance, Jackpocket offers a '50% Bonus Hours' promotion, allowing players to win 50% increased prizes if they play five or more numbers on the Cash Pop draw game. Available every Wednesday between 4 PM and 8 PM, this promotion adds a layer of thrill to your weekly lottery play.
Exploring the Promotions tab of the NJ Lottery online, you'll find an array of offers consistently available. Opportunities like quick draws that could double your prize and membership in the VIP Club with access to exclusive offers, free cash, and increased value of your entry tickets, are all regularly featured.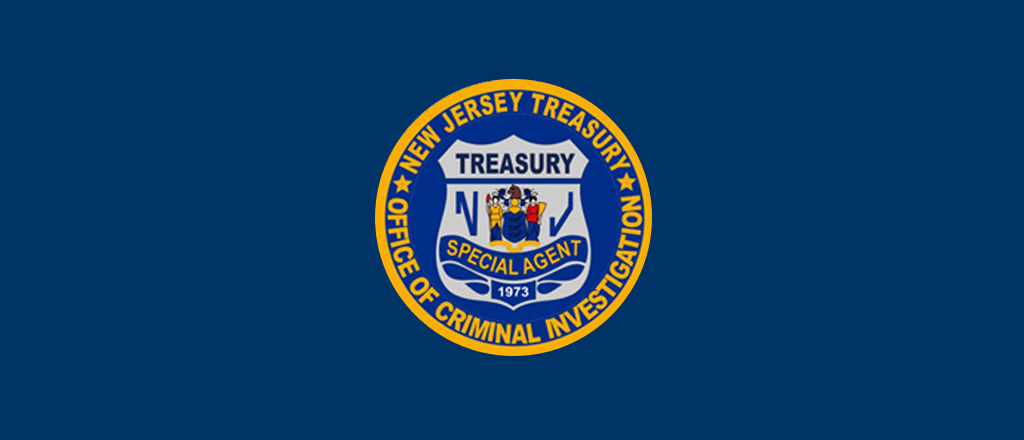 Taxes on New Jersey Lottery Winnings
Navigating the intricate realm of lottery taxes can be tricky, especially when it comes to comprehending your obligations in the state of New Jersey. However, understanding these details is crucial to ensure a seamless experience when you strike it big in the NJ Lottery.
The New Jersey Treasury and Division of Taxation stipulate specific tax deductions on your lottery winnings. For local players fortunate enough to bag a win of $10,000 or more, a 5% tax deduction applies. This percentage increases to 8% for winnings that surpass the $500,000 threshold.
Out-of-state winnings follow different rules. Regardless of the prize amount, a tax is applied. This means that even if you're playing the NJ Lottery online from outside the Garden State, your winnings will still be subject to tax.
Beyond state-level taxation, federal taxes also come into play. A Federal Income Tax of 25% applies to any winnings above $5,000. However, this percentage rises significantly to a 30% tax on any win above $600 for individuals without a social security number.
Navigating the financial implications of a substantial lottery win can be daunting. Therefore, you must familiarize yourself with the tax rules of lottery winnings in advance. This knowledge will help you avoid unwelcome surprises and ensure you're prepared to responsibly handle your newfound wealth.
Play New Jersey State Lottery Today
In conclusion, the New Jersey Lottery offers an exciting and lucrative opportunity for residents and out-of-state participants alike. The advent of platforms like Jackpocket has opened up the world of NJ Lottery online to a broad audience, making it easier than ever to participate in this billion-dollar enterprise. With various draw games, the possibility of becoming the next Garden State millionaire is just a few clicks away.
Whether you're enjoying the thrill of Mega Millions, PowerBall, or Cash Pop, remember to watch for promotions like the No Deposit Bonus or the '50% Bonus Hours' to maximize your lottery experience. And while the prospect of winning big is exhilarating, being well-informed about tax rules and responsible gaming guidelines is vital.
Join the ranks of New Jersey Lottery players today, avail the conveniences of the NJ Lottery app, and who knows? The next winning lottery ticket could be yours. So, get ready to tap into the online lottery world, and experience the thrill that has captivated Jersey players for years. Enjoy the game, and may luck be on your side!
Must be 18 or older to buy a lottery ticket. Please play responsibly. If you or someone you know has a gambling problem, call 1800-GAMBLER® or visit www.800gambler.org