How to Play the Lottery from Anywhere in Michigan
Are you a Michigan resident wanting to play online lottery games for cash? You're in luck because the Michigan Lottery offers a variety of games for you to enjoy 24 hours a day, 7 days a week—all from your computer or mobile device. Hitting the jackpot has never been easier!
Whether you enjoy Rainbow Fortunes, Mega Millions, or Lucky For Life, there's a game you'll love playing online with the Michigan Lottery.
Today, we will cover all the important details you need to know before you start playing online. Instant riches are at your fingertips, so get your online game card ready and let's dive in!
Requirements For Michigan Lottery Account Holders to Play Online
If you're ready to play Michigan lottery games online, there are a few requirements you need to meet to be eligible. Here's the lowdown:
Age Matters: You must be 18 or older. We're all about responsible gaming here.
Michigan Residency: You need to be a proud resident of the Great Lakes State to join in on the fun.
Account Activation: Make sure your lottery account is valid and active.
Michigan Address: Your Michigan Lottery account needs to have a valid Michigan address registered to it.
In-State Play: When you play, make sure you're physically located within the borders of Michigan.
Winning Big: If you happen to win more than $600, you'll need to have a government-issued photo ID and a valid Social Security Number handy.
As long as you meet these requirements, you'll be ready to play Michigan lottery games online.

Which Online Games Can You Play on the Michigan Lottery Website?
The Michigan Lottery website is packed with over 300 thrilling games you can play online and win some serious cash. For example:
Draw Games
Get in on the action with Powerball, Mega Millions, Lotto 47, and Fantasy 5. These games bring the mega jackpots and the heart-pounding anticipation.
And get this—the Michigan Lottery website has a nifty feature called "Number Tools," and it's a real game-changer for players. On the Number Tools page, you get to pick your favorite draw game from the lineup. Once you've made your selection, this tool gives you access to valuable information about the frequency of drawn numbers.
You can look up the percentage of times each number has been drawn in your chosen game. By knowing which numbers have appeared more frequently in the past, you can make more informed decisions when selecting your lucky numbers for the next draw.
Instant Games
If you love instant keno games, you're in luck. Instant Keno Multiplier, Queen of Diamonds, Enchanted Winnings, Riches Royale, VIP Platinum, and Bullseye Keno are just a few of the instant-win games available online in Michigan.
Other Games
Don't miss out on the fun of Color Pop and Michigan Cash Drop. They'll keep you entertained and craving for more.
The Michigan Lottery website keeps things fresh by introducing new games every few weeks. The ticket cost depends on the game.
To embark on this gaming adventure, all you need to do is sign up for an account with the Michigan online lottery. Once you're in, the games are available 24/7. You'll always have something exciting to look forward to.
What to Know About Michigan Lottery Subscriptions
In a nutshell, Michigan Lottery subscriptions for online play offer a convenient way to participate in your favorite games without the hassle of purchasing tickets for each drawing.
You can customize your subscriptions, cancel anytime, and enjoy the same pricing as in-person purchases. Just keep in mind that subscriptions are exclusive to Michigan residents.
Subscription Benefits
By subscribing to these games, you can sit back and relax as your payments automatically renew for each drawing. No need to purchase tickets every week—you'll have a payment method on file that the subscription will use for you.
Pricing and Customization
The Michigan Online Lottery keeps things fair by charging the same prices for tickets purchased online as in-person. Plus, you keep 100% of your winnings.
Customize your subscriptions by choosing your own numbers or opting for random selections. You can buy a single ticket or go all-in with up to 100 entries for the next 60 drawings.
Eligibility and Cancellation
Feel free to have multiple active subscriptions, and if you need to take a break, you can cancel at any time.
The App Advantage
Don't miss out on the Michigan Lottery mobile app. With this handy tool, you can play games online for cash, scan tickets for results, check winning numbers and jackpots, and even catch Club Keno drawings. It's your one-stop gaming hub on the go.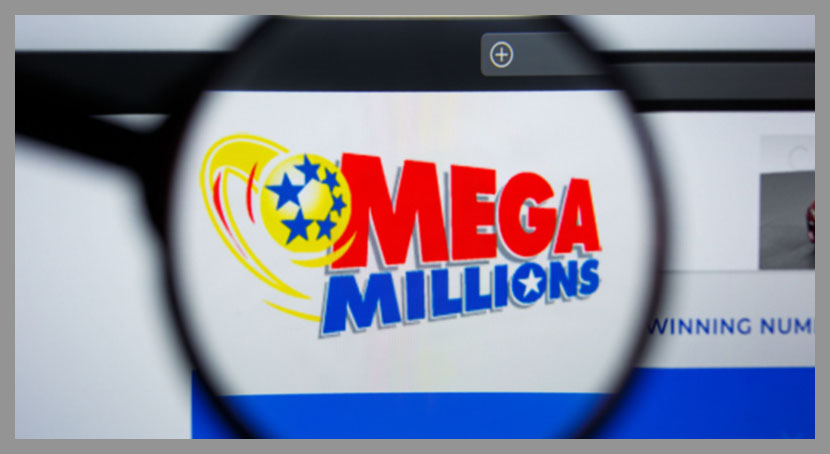 How to Claim Cash Prizes and Withdraw
Let's say you hit the jackpot. Congratulations!
Now, let's get down to business and discuss how to claim those cash prizes and withdraw your winnings from the Michigan Lottery online.
When it comes to claiming cash prizes and withdrawing winnings, the process is simple and straightforward.
To claim your prize, head to the Michigan Lottery website and log in to your account.
From there, go to "My Account" and navigate to "Tax Reported Prizes." Just follow the on-screen instructions to submit your claim, and once it's approved, the prize money will be directly deposited into your Michigan Lottery account.
When you're ready to withdraw your winnings, choose your preferred withdrawal method. Enter the desired amount, and carefully follow the instructions to complete the process. Keep in mind that the minimum withdrawal amount is $10. Once your withdrawal request is approved, you'll receive your winnings.
Note that for prizes up to $600, the money is automatically deposited into online accounts, and you can withdraw it at your convenience.
However, if you win more than $600 up to $50,000, you must submit an online claim through the "My Account" tab, providing your Social Security card and valid government-issued photo ID.
Now that you know the steps, go ahead and claim those prizes and withdraw your winnings with confidence. Enjoy the fruits of your luck, and keep the winning streak going!
Remember to Gamble Responsibly!
When it comes to gaming responsibly, the Michigan Lottery has your back. They care about making sure you have a fun and safe experience.
Tips for Responsible Gaming
The Michigan Lottery website offers some helpful tips on responsible gaming, like betting in moderation. They want you to enjoy the games while keeping things in check.
Funding Education
The Michigan Lottery walks the walk by providing $1 million each year to the Michigan Department of Health and Human Services.
This helps fund statewide education and treatment programs for problem gambling. They're dedicated to making a positive impact and supporting those who may be facing challenges.
Customer Support
If you have any questions or need assistance related to the Michigan Lottery, their customer support team is here for you. Just head over to their website, and you'll find the contact information you need to get in touch with them. They're always ready to lend a hand.
The Michigan Lottery takes responsible gaming seriously. They provide resources, support, and valuable partnerships to ensure you have a safe and enjoyable gaming experience.
So, play smart and know that help is just a call away if you ever need it.
Ready to Play?
Visit the Michigan Lottery website to access more than 300 different games to play online for cash. May the odds be in your favor!
Gambling Problem? Call 1-800-270-7117 for help. Must be at least 18 years or older and physically located in Michigan to make purchases and use some other features. Failure to follow these requirements may violate state and federal law and void any prize won.