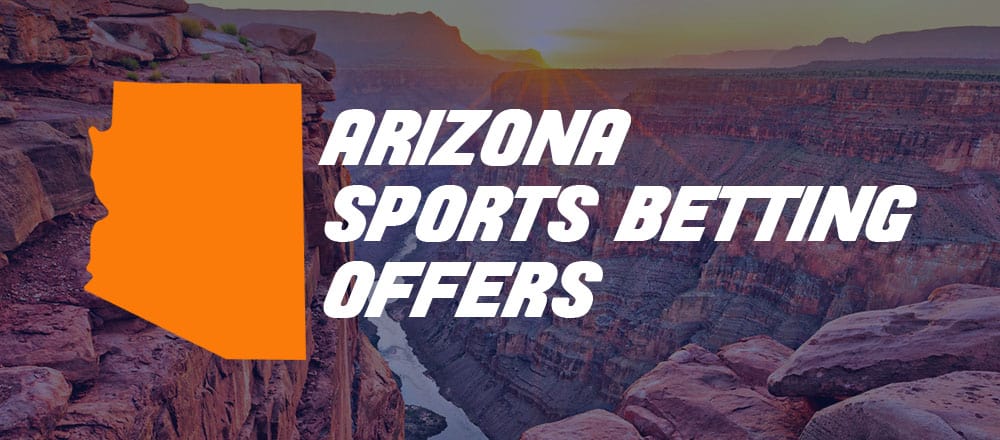 Track the best bonus offers from Arizona's top sportsbook apps using the table found below. Our top-rated promo code offer this September comes from DraftKings, which is offering every new player $200 in bonus bets with a $5 wager. Also worth a look is our best new AZ app, Unibet, which is offering every new player a $100 Second Chance Bet!
Arizona bettors must be 21+ and present to place wagers in the state. If you or a loved one is experiencing problems with gambling, call 1-800-NEXT-STEP or Text NEXTSTEP to 53342.
Details for Our Arizona Online Sportsbook Bonus Offer Rankings
Our staff reviews, updates, and ranks every sportsbook offer available in Arizona on a daily basis. The online sportsbook offers listed at the top of our rankings are often available for a limited time only, and we will always make a note when that is the case.
You can find the details for our top AZ offers, including important terms, expiration dates, and more, below. Our goal is to make this page your go-to for the best sports betting bonuses at online sportsbooks in Arizona.
---

Details for the Current BetMGM Arizona Offer
Based on app downloads, it is clear that BetMGM is one of the more popular sports betting apps in Arizona, and it is easy to see why. The app is among the top in the industry, BetMGM is a familiar brand to most sports investors in Arizona, and their current sportsbook promo is extremely attractive to new players. In other words, there's a lot to like about the BetMGM sports betting app, which is available on both the App Store and the Google Play Store.
Register with BetMGM Arizona and get a $1,000 First Bet Offer. This is a great way to double your bankroll right off the bat because all you need is to win your first wager. This is one of the top offers in the state, so we highly recommend it.
No promo code is necessary, simply register at BetMGM using our link to lock in this bonus.
Unibet Sportsbook Bolts to the Top With New Promo for 2023 NFL Season
Unibet has just made a gigantic splash in the Arizona sports betting market by rewarding new players with a $100 second chance bonus bet. As its name implies, new clients will get a bonus bet worth up to $100 if their first bet loses! This is an incredible deal from one of the smaller sportsbooks in the industry.
Want to hear another great feature of this bonus? According to Unibet Sportsbook's terms and conditions, this offer will not expire until December 31, 2025. Unibet isn't messing around when it comes to being aggressive with its bonuses for new users.
Another thing that Arizona sports bettors will love about Unibet is its lower juice. On some games, they will offer -109 or -108 instead of the standard flat -110 that most online sportsbooks offer. This small amount may seem meaningless, but it can add up to hundreds of dollars saved over the course of a football season.

Get $200 in Bonus Bets from DraftKings When you Bet $5
DraftKings Sportsbook recently updated their Arizona bonus offer to include a Bet $5, Get $200 deal. This is arguably one of the top bonus offers in the country and one that we highly recommend for new Arizona sports investors.
Register for your new DraftKings account and make your first deposit. Next, place a $5 on any NFL moneyline! DraftKings will load up your account with $200 in Bonus bets!
Types of Bonuses, Promos, and Offers for Arizona
The types of bonuses, promos, and offers that you can expect to find at online sportsbooks in Arizona will vary greatly. Don't worry; that's what we're here for.
We're going to give you a full breakdown of the different types of bonuses and promos that you might encounter while betting on sports in Arizona.
Welcome Bonuses
At the top of our list is the coveted welcome bonus. These offers are by far the most common type of bonus out there, and almost every online sportsbook in Arizona will have some kind of welcome offer available for new players. Welcome bonuses could include anything from free bets to matched deposits or even cashback promotions.
A welcome bonus is an overarching term that encompasses all of the other promotional types designated for new customers - hence the name welcome bonus.
Deposit Match Bonuses
Just about every online sportsbook in Arizona will offer some kind of deposit match bonus. These bonuses are designed to reward players for making a real money deposit into their account. The size of the match bonus can vary, but it is usually equal to or slightly higher than the amount that was deposited into the account.
For example, Desert Diamond has a $250 deposit match bonus. That means you can deposit anything up to $250, and they'll match it 100% with bonus credits. It's a great way to double your betting power.
No Deposit Bonuses
No deposit bonuses are one of the rarest types of bonuses you'll find in Arizona. A no-deposit bonus is an offer that doesn't require players to make a deposit in order to receive an incentive, such as a bet or bonus cash.
These types of bonuses are great for giving new customers the chance to explore the sportsbook without having to risk any of their own money, making them one of the most sought-after types of bonuses.
Bonus Bets
Bonus bets are usually given as a welcome bonus, but they can also be offered during other promotional periods. These types of bonuses usually involve the player placing a bet with their own money and then receiving bonus bets in return that can only be used on select sports or markets.
One of the most popular bonus bets is FanDuel's "Bet $5 Get $200 deal." You bet $5 on your first wager, and if you win or lose, you will receive $200 in bonus bets. The total amount varies from time to time, but it's their iconic offer. It's a great way to give yourself some insurance against your first bet!
Cashback Offers
Another popular type of promotion is the cashback offer. This type of bonus is usually geared towards existing customers as it requires players to make a deposit and place wagers in order to qualify for the offer.
Upon meeting certain criteria, the player will receive a certain percentage of their total wagers back in the form of cashback. Cashback offers are usually predetermined and occur on specific days or periods throughout the month, so make sure to check your sportsbook's promotions page for more information.
Reload Bonuses
Finally, and easily one of our favorite types of bonuses, is the reload bonus. Reload bonuses are similar to deposit match bonuses in that they reward players for making additional deposits into their accounts.
However, unlike deposit match bonuses, reloads usually don't offer as much of a match rate and instead will give players something like a 25% or 50% match on their deposit amount. These offers are great for keeping players engaged and can be used to add some extra funds to your bankroll.
Get the Latest Bonuses and Promotions in Arizona
We pride ourselves on staying on top of the latest promotions and bonuses offered by online sportsbooks in Arizona. We always make sure to update our list with the newest offers available, so make sure you check back regularly to get the most value out of your betting experience.
Latest DraftKings Promo Code in AZ
A powerhouse in the DFS space, DraftKings is one of the most popular sports betting sites in Arizona. Nowadays, they offer plenty of promotions and bonuses to all players, but you can get extra value with their promo codes. To get the latest DraftKings promo, simply sign up, and you'll get $200 in bonus bets when you make your first $5 bet. It's that simple. There's no DraftKings promo code required to get the welcome bonus.
Latest FanDuel Promo Code in AZ
Another major player in the sports betting world, FanDuel, is quickly becoming one of the most popular sites in Arizona. They offer plenty of generous bonuses for all players, but you can get even more with their promo codes. Although they don't require a promo code, they still offer one of the best bonuses in the industry with Bet $5, Get $200 in Bonus Bets. They're also giving $100 off the NFL Sunday Ticket. It's one of the best welcome bonuses around and is sure to give your account a boost.
Latest Caesars Promo Code in AZ
Sports betting wouldn't be complete without mentioning Caesars. A staple in the industry, they offer generous bonuses and rewards for all players. When you use our promo code BVGET when registering, they'll give you up to $250 in bonus bets after you place a $50 bet. So, if you're looking to get extra value out of your betting experience, make sure to use our exclusive promo code when signing up at Caesars.
Latest BetMGM Promo Code in AZ
We love BetMGM and its sleek sports betting app. However, we love their bonus offers even more! Simply use our exclusive promo code EWBET1 when registering to get a $1000 first bet offer. This promo works a lot like the Caesars and FanDuel promos, where you can place your first bet up to $1000, and if it loses, you'll get a refund in bonus bets. You won't find better offers than this, so make sure to use the code when signing up.
Latest UniBet Promo Code in AZ
Unibet is working its way up in the sports betting industry, and they have some great bonuses to prove it. Although they don't currently have the best promotion in the industry, it's still a solid one. New users registering for a Unibet account can get a $100 second chance bet if their first bet loses. No promo code is required; just simply sign up and enjoy your $100 refund.
Latest BetRivers Promo Code in AZ
The best part of BetRivers is their 1x rollover requirement when it comes to their promotions. That, combined with their generous bonuses, makes this a top online sportsbook in Arizona. New players can take advantage of BetRivers' $250 second chance bet when they sign up. Of course, just like some of the other online sportsbooks, this does not require a promo or bonus code.
Latest Desert Diamond Promo Code in AZ
Remember when we mentioned deposit bonuses? Well, Desert Diamond is the place to go for great deposit bonuses. What's great is that they're only available in Arizona. New players can get up to $250 with a 100% matching bonus on their first deposit, giving them plenty of extra money to start their sports betting journey.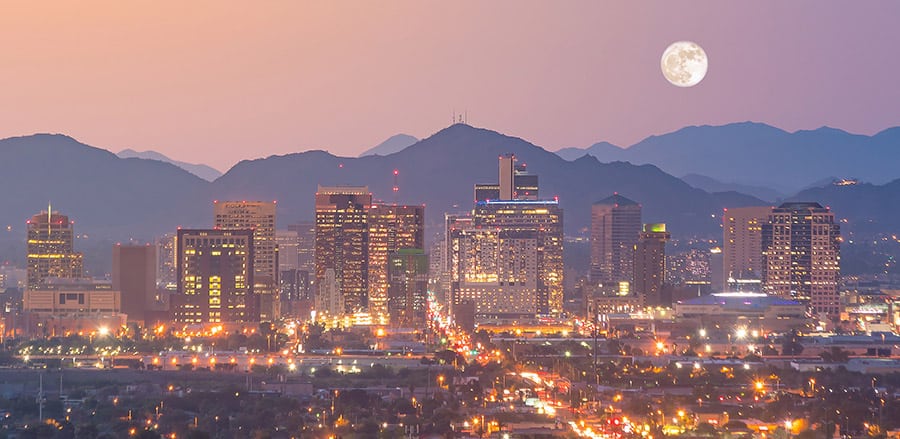 Win More by Betting on Popular Arizona Sports Teams
Several of the top sports betting apps already available in Arizona will provide you with an added incentive to wager on teams located within the state. These offers can include odds boosts, payout boosts, and 2nd chance bets on in-state teams.
What Arizona Sports Teams are Currently Active?
September is an amazing month for sports, as we can look forward to watching MLB each night and the start of college football. Here's a look at the upcoming action for each of Arizona's top teams.
Arizona Cardinals
The Arizona Cardinals are officially in rebuilding mode after a dreadful 4-13 season in 2022. Oddsmakers aren't expecting much of a bounceback, as most sportsbook have the Cards' season win total sitting at 4.5.
As bleak as things look for Arizona, they still have Kyler Murray under center and James Conner in the backfield. They also have Rondale Moore coming into his own as an NFL wideout. The offense should at least be fun to watch!
Arizona Wildcats
It was a long season for the Wildcats as Jedd Fisch tried to rebuild the program. The Wildcats had a tough time in the PAC 12 throughout the regular season but played hard, and there is a
reason for optimism around the program after a 5-7 record.
The Arizona basketball team made the last NCAA Tournament, but they lost in the first round to Princeton as a #2 seed. However, Arizona has a solid recruiting class coming in, and the future once again looks bright for the Wildcats.
Arizona Diamondbacks
The D'Backs have had a rough go of it over the last few seasons in the fiercely competitive National League West division. However, 2023 has been a much better year for the Snakes. Christian Walker and Ketel Marte are two young hitters who should be around for a long time!
The pitching staff is improving as well, with young guns Merrill Kelly and Zac Gallen anchoring the starting rotation. We'll see if they can contend for an NL Wild Card spot.
Arizona State Sun Devils
The Sun Devils can be hit or miss when it comes to college football, but they'll look to turn things around. The Arizona State Sun Devils are entering the 2023 season with a favorable schedule and a refreshed roster under the new leadership of Kenny Dillingham.
With four consecutive home games to kick off the season, the Sun Devils have an excellent opportunity to start strong and build momentum for a successful season.
The ASU basketball team had a decent run during the 2022-23 season. The Sun Devils made the NCAA Tournament but lost in the First Round to TCU by a bucket. Some of the recruits they have coming in next season look promising, so stay tuned!
Phoenix Suns
The Phoenix Suns made the NBA Playoffs last season but suffered an early exit to the eventual champion Denver Nuggets. A groin injury to Chris Paul in that series certainly didn't help matters.
That being said, this team should once again be one of the best teams in the Western Conference in the coming years, especially if veteran point guard Chris Paul returns. We all know that Devin Booker and Kevin Durant will be back, which is a definite plus for the Suns!
Arizona Sports Betting Promo Codes FAQs
Since online sports betting has been in Arizona for less than a year, folks within the state may have lots of questions about the various bonus offers.
To help with that, we have created the following FAQ section. Our hope is that these answers will give Arizona sports bettors all of the basic info that they need about promo codes in the state.
What are the best promo codes for sports bettors in Arizona?
The Bet $5 Get $200 offer from DraftKings is our highest-rated offer for September , but it's followed closely by the new Bet $50 Get $250 deal from Caesars. Any one of these offers is a great way for new sports bettors in the Grand Canyon State to build their betting bankrolls.
How often do sportsbooks change their promo codes in Arizona?
Most sportsbooks change their bonus offers around major sporting events during the calendar year. As the 2023 NFL season draws nearer, look for sportsbooks to sweeten their bonus offers. Stay tuned to this page because we update it quite frequently to make sure you get the best bonus in Arizona.
How do we identify the best promo codes in Arizona?
If you are a sports bettor in Arizona, be sure to check our Best Arizona Sportsbooks page regularly to find the best sportsbook bonus offers in the state. Be sure to check this page regularly. We stay in constant communication with the sportsbooks to make sure we are offering our readers the best bonus offers.
How do bonus bets work?
A lot of sportsbooks offer Bonus Bets as their bonus offer. With these types of offers, you usually have to deposit a small amount of money to receive a certain dollar amount in Bonus Bets. For example, the new DraftKings offer gives new users 8 Bonus bets that add up to $200.
Do Bonus bets expire?
Yes, Bonus bets usually come with an expiration date. Be sure you read the terms and conditions before signing up for any bonus offer. From what we have seen, Bonus bets usually expire anywhere from 7 to 14 days.
What is the rollover rate for a deposit bonus?
Rollover rate is just a fancy way of saying that you must play through your bonus amount a certain number of times. The higher the rollover rate, the worse the bonus offer is for the player. For the best rollover rate, check out BetRivers Sportsbook, which only requires a playthrough of 1x.
How do I get promo codes in Arizona?
The best way to get promo codes is to keep checking back here as we update this page regularly. We work closely with the sportsbooks to make sure we are offering our readers the best bonus offers in Arizona. Additionally, you can sign up for email lists from your favorite sportsbooks and follow them on social media.
What is the legal age to bet on sports in Arizona?
The legal gambling age in Arizona is 21 years of age, so you must be at least 21 to place a wager on any sportsbook. Please remember that betting underage is illegal and can result in serious fines or even jail time for those found guilty. All of the online sportsbooks we mentioned have strict verification processes in place to ensure that all players are of legal age.
Will Bet365 open in Arizona?
Bet365 is currently not offering sports betting in Arizona. However, the company does operate in several other US states, and we expect that it eventually enter the Arizona market. Be sure to check our site for updates, as we will be sure to let you know when Bet365 is available for Arizonans.
What should I do if I have a complaint or issue with an online sportsbook in Arizona?
If you are having any issues with a particular online sportsbook, it is best to contact the customer service team first and see if they can help. If that doesn't work, then you can reach out to the Arizona Department of Gaming for assistance. The department's website has information about filing a complaint or disputes with an online sportsbook. We recommend that you do your research and read the terms and conditions of any bonus offer before signing up to ensure that everything is legitimate.
Arizona bettors must be 21+ and present to place wagers in the state. If you or a loved one is experiencing problems with gambling, call 1-800-NEXT-STEP or Text NEXTSTEP to 53342.
Browse Offers in Other States
How do the sportsbook promotions available in Arizona stack up to those across the country? Browse the best promo codes for every state with legal sports betting below. We keep each of these pages updated daily to ensure bettors can always find the latest and greatest promotions available in their state.