We split our Monday college hoops card with a 2-2 mark. Bellarmine and West Virginia both won outright as underdogs, which was nice to see. Unfortunately, Florida State and Oklahoma State just couldn't get the job done.
Tuesday card blesses us with 40 games to bet on, and 7 of of them involve Top 25 teams. This is a weird time of the year, as most teams are simply waiting on their respective conference tournaments to begin. We'll help you navigate which teams are ready to perform and which ones are simply going through the motions.
Let's cash with 4 College Basketball Best Bets for Tuesday, February 28. Best of luck with all of your picks.
Featured Offers for College Hoops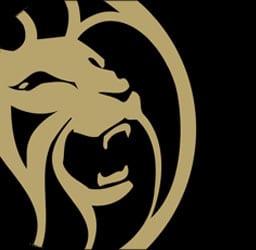 $1,000 First Bet Offer
Win or Get Bonus Bets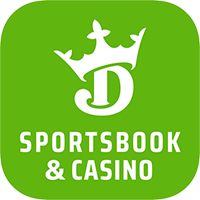 Bet $5, Get $150 in Bonus Bets
If Your Team Wins
Marquette Golden Eagles @ Butler Bulldogs
Marquette is having one of their best years over the past few years. They are ranked #6th in the country and are the top of the class in the Big East conference. They are on a 4-game winning streak and have won 9 of their last 10.
Their lone loss came on the road to UConn in early February. They defeated this same Butler team the game prior to UConn 60-52 at home. They led by 12 at the break and coasted in the 2nd half to victory.
Tyler Kolek led Marquette with just 13 points as the Golden Eagles' 8 different players contribute to the game. They forced 17 Butler turnovers and only allowed the Bulldogs to get to the line 7 times.
Butler is just 14-15 on the year and likely will not be making it to "March Madness". They have lost 7 of their last 10, with their most recent win being over DePaul on Wednesday 59-58.
Jayden Taylor has been leading the Bulldogs with 13.1 points per game and was their leading scorer in their last matchup with Marquette. He was 6-15 from the field for 19 points in the previous loss. The Bulldogs have been one of the worst rebounding teams in the country all year, and that has led to many of their losses.
Live Odds for Marquette at Butler
Best Bet: Marquette Golden Eagles -8.5
Marquette is humming in the final weeks of the regular season and has just St. John's left on their schedule after this matchup. They have proven that they can not only win on the road but also cover and will be set to do the same in this contest.
Marquette is the 3rd most efficient offense in the country and unless they have a woeful game shooting, they should be able to dominate this game.
Here are some of the key betting trends for this Big East Battle:
Marquette is 4-1 ATS in their last 5 road games.
Marquette is 5-1 ATS in their last 6 games following an ATS loss.
Butler is 1-4-1 ATS in their last 6 games following a straight-up win.
Home team is 1-4 ATS in their last 5 meetings.
Villanova Wildcats @ Seton Hall Pirates
Well, the 1st year of Kyle Neptune's stint as Nova's head coach has been a rocky one. He was without veteran leader Justin Moore for the majority of the season, and super frosh Cam Whitmore was late to start his season as well.
While the beginning of the season was filled with tough losses, the Wildcats have won 5 of their last 6 games. During that stretch, they defeated #16 Xavier on the road and at home over #19 Creighton. They defeated Seton Hall earlier this month at home 58-54.
Eric Dixon finished with 19 points and 6 boards, while Justin Moore was on the struggle bus and finished with just 1 point and was 0-4 from the field.
Seton Hall is a decent 16-13 on the year but has lost 4 of their last 5, likely costing them a spot in the big dance. Their only win during this stretch was over the bottom-feeding Hoyas at home by just 8 points.
In the previous loss to Nova, they committed 16 turnovers and shot a pathetic 39% from the field. Tyrese Samuel did finish with a double-double of 14 points and 10 boards. They will need a much stronger effort at home to take out this upstart Nova team.
Live Odds for Villanova at Seton Hall
Best Bet: Villanova Wildcats -1.5
Nova seems to be playing at the level that many expected earlier this season when Whitmore and Moore entered the starting lineup. Eric Dixon has made tremendous strides in just his 2nd season roaming the paint for the Cats.
Nova is the best free-throw shooting team in the country, and Seton Hall has trouble keeping teams off the line. They put the Cats there 16 times last meeting, and should be a similar number here as the Cats steal a road win.
Here are some of the key betting trends for this Big East showdown:
Nova is 5-2 ATS in their last 7 games overall.
Road team is 8-0 ATS in the last 8 meetings.
Seton Hall is 0-5 ATS in their last 5 home games.
Seton Hall is 6-20 ATS in their last 26 home games vs. a team with a losing road record.
San Diego State Aztecs @ Boise State Broncos
#18 in the country, the Aztecs are riding a 6-game winning streak and have won 10 of their last 11. Their only loss came on the road to Nevada back at the end of January. They faced this Boise St team earlier during this stretch and dismantled them 72-52.
A 43-21 1st half allowed the Aztecs to walk away with an easy win in the previous meeting. Nathan Mensah and Keshad Johnson combined for 27 points and 11 boards to lead the Aztecs. They held the Broncos to just 2-18 from beyond the arc and 19-52 from the field in total.
Boise State is a solid 22-7 and is currently one of the last 4 teams in the tournament, according to the latest bracketology. They just had a 4-game win streak snapped by San Jose State on Saturday. They were short road favorites there and fell 74-68.
In the ugly loss to these Aztecs earlier, only Max Rice was able to finish in double-figures with 16 points. Jace Whiting had a very uncharacteristic 4 turnover game in that loss. Tyson Degenhart was just 4-10 from the field and will need a stronger game, closer to his 14.3 points per game, to fend off the Aztecs.
Live Odds for San Diego St. at Boise St.
Best Bet: Boise State Broncos -2.5
Boise has had 2 previous winning streaks snapped recently. They won both of the next games by double-digits which shows they don't dwell on a loss too long.
The fact that they are the favorite now after a 20-point previous loss also gives us confidence in the Broncos here. As the 11th-best defensive team in the country, they should be able to hold SDST below the 70-point threshold they eclipsed last meeting.
Here are some of the key betting trends for this Mountain West Massacre:
SDST is 1-5 ATS in their last 6 games played on a Tuesday.
SDST is 1-4 SU in their last 5 games when playing on the road against Boise State.
Boise St is 12-3 SU in their last 15 games.
Boise St is 10-0 SU in their last 10 games at home.
Virginia Tech Hokies @ Louisville Cardinals
The Hokies are 16-13 on the season but have seemingly played themselves out of the tournament after losing 3 of their last 4. They have not played Louisville yet this season but have struggled against teams on the road.
They lost to Duke by 16, Georgia Tech by 7, and Miami by 9 in 3 of their last 4 road games. Grant Basile and Sean Pedulla lead the Hokies in scoring with 16.5ppg and 15.3ppg, respectively. While the Hokies have done a good job at limiting their turnovers, they have not hit the offensive glass much and rank near the bottom of the country in that respect.
Louisville has had a season they would soon hope to forget. At just 4-25, there has been nearly nothing to cheer about for the Cardinals faithful. They were able to pick up a win over a good Clemson team 83-73 earlier this month.
El Ellis has been the only stable force for them on the offensive end. He is averaging 18 points per game, almost double the next leading scorer. He also has done a great job getting teammates involved by averaging almost 5 assists per game.
Live Odds for Virginia Tech at Louisville
Best Bet: Louisville Cardinals +10.5
We like the Cardinals to cover this large number in what will be their last home game of the season. We have no illusion that they will win outright but will be competitive enough to stay within single digits.
The Cards have been decent home against the number, and that should prove to be the case once again Tuesday night. We'll take the points!
Here are some of the key betting trends for this ACC clash:
VT is 5-12 ATS in their last 17 games overall.
VT is 11-29-1 ATS in their last 41 road games.
Louisville is 4-0 ATS in their last 4 home games.
Louisville is 4-0 ATS in their last 4 games vs. a team with a winning straight-up record.