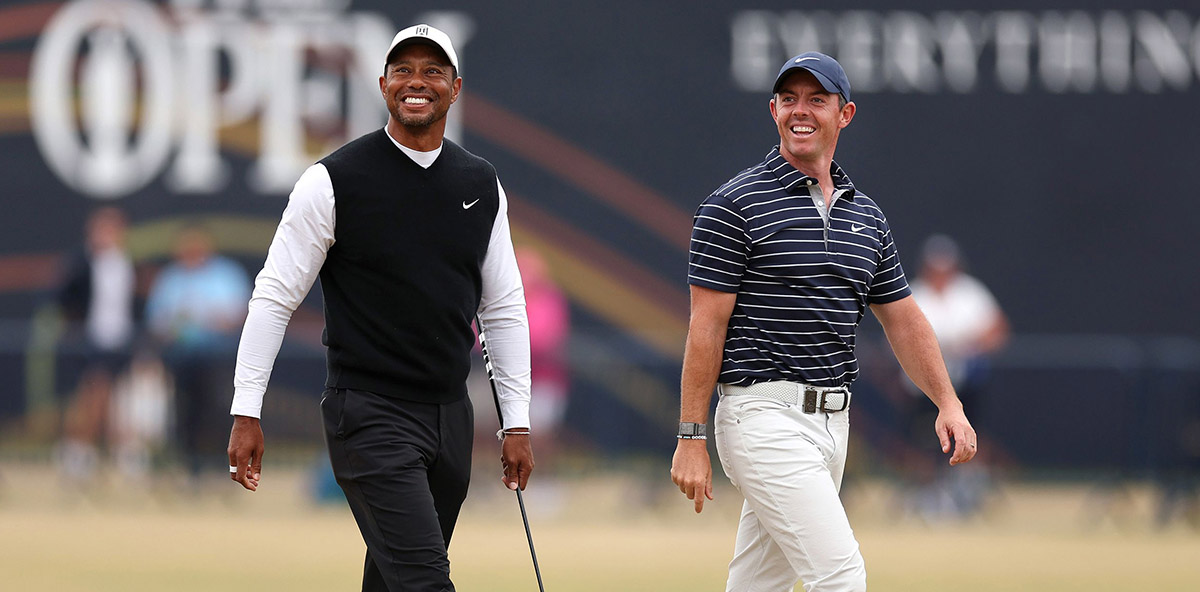 The sport of golf has never been more popular. The PGA Tour was the first sports organization to resume activity during the COVID-19 pandemic. Because of this, the sport was able to add new fans and increase ratings.
Since streaming services have gotten so sophisticated, more and more fans are choosing to cut the cord to save some money. With so many streaming services on the market, it can be tough for avid golf fans to find the best choice. Here are the three best golf streaming services for 2023.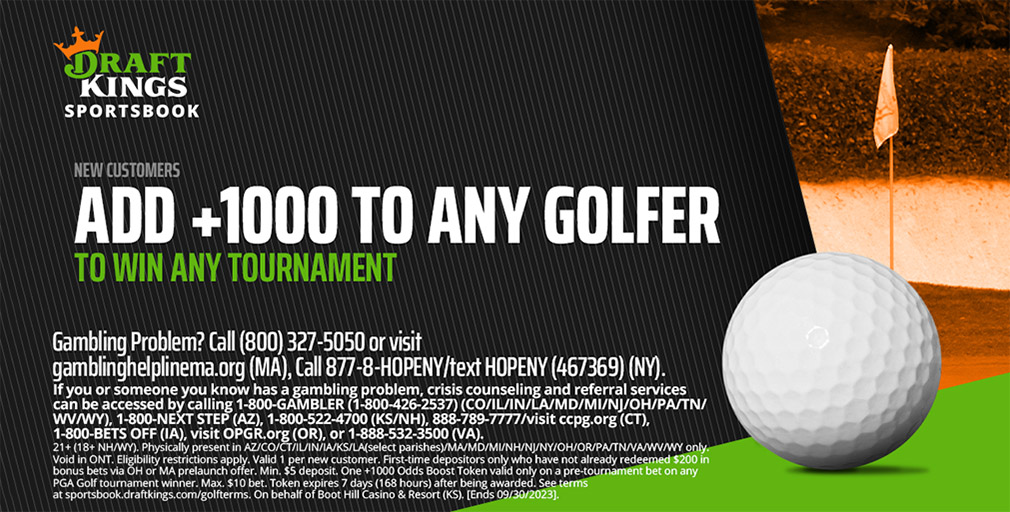 Best Overall Golf Streaming Service for 2023: fuboTV
With so many amazing options out there, it's difficult to decide which streaming service is the best overall choice for golf fans. However, fuboTV gets the nod because of its massive number of channels. In most major markets, fuboTV offers over 240 total channels and over 50 sports channels. Golf fans can stream each and every PGA Tour tournament as well as all the major World Golf Classic events.
Golf Channels Included: ESPN, FOX, CBS, NBC, Golf Channel
Price: $74.99 per month for Pro, $84.99 per month for Elite, $94.99 for Premier
Apps Available On: iOS, Android, MAC, Chromecast, Roku, Amazon Fire, Apple TV, Android TV, Samsung Smart TV, XBOX, Vizio TV, HISENSE, LG TV
DVR: 250 to 1,000 hours, depending on which package you choose
Overall Grade: A+
If you're a devoted golf fan who never wants to miss any of the action, fuboTV is the best overall choice for you. At nearly $75 a month, fuboTV is not the cheapest option out there but it's right in line with competitors like Hulu and YouTube TV.
We love that the Starter package comes with 112 channels, which will provide all of the golf coverage that a person needs. FuboTV also provides a 7-day free trial, which is nice for golf fans who want to try it out with no financial commitment.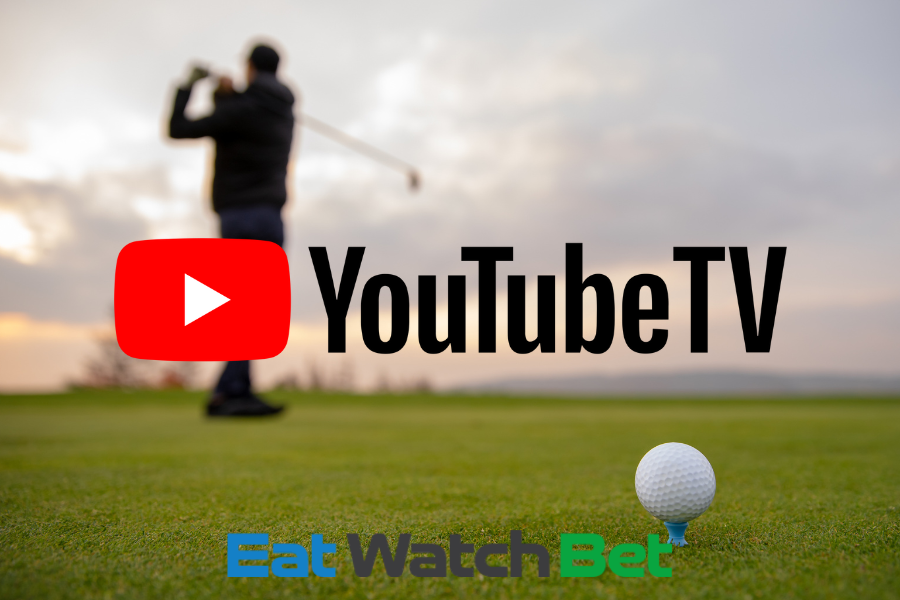 Most Options for a Golf Streaming Service: YouTube TV
One of our favorite overall streaming services is YouTube TV. Not only do they offer PGA Tour coverage, but they also provide the most golf channels of any streaming service on the market.
In addition to using YouTube TV as your regular TV provider (for those that prefer to go without cable), you can watch Golf Channel live, as well as stream coverage from CBS, Fox and NBC. YouTube TV also offers premium sports add-ons like NBA League Pass and MLB.tv, so you can watch all of your favorite sports in one place.
Golf Channels Included: ESPN, FOX, CBS, NBC, Golf Channel
Price: $72.99 Per Month
Apps Available On: Amazon Fire TV devices, Roku players and TVs, Apple TV and Apple TV 4K, Vizio SmartCast TVs, Samsung & LG smart TVs, HiSense TVs, Xbox One, and more.
DVR: YouTube TV's cloud DVR service allows you to store an unlimited number of programs for up to nine months with no restrictions on ad-skipping. Just add a show to your library, and everything will be recorded every episode.
Overall Grade: A
YouTube TV is the best live streaming service around, offering an unbeatable user experience and excellent channel selection. Despite doubling in price, it has added a bunch of features to stay ahead of its premium competitors, such as Hulu Plus Live TV, FuboTV, and DirecTV Stream.
YouTube TV is the ideal service for cord-cutters, boasting 79 of the top 100 networks, including all four local networks - ABC, CBS, Fox, and NBC - and local PBS stations nationwide. It's the most comprehensive streaming service available. From regional sports networks to national channels, there's not much that YouTube TV doesn't have.
As for those who want to stream Golf Channel and other golf-related channels, YouTube TV has you covered. Whatever they don't have, you're sure to get with YouTube itself.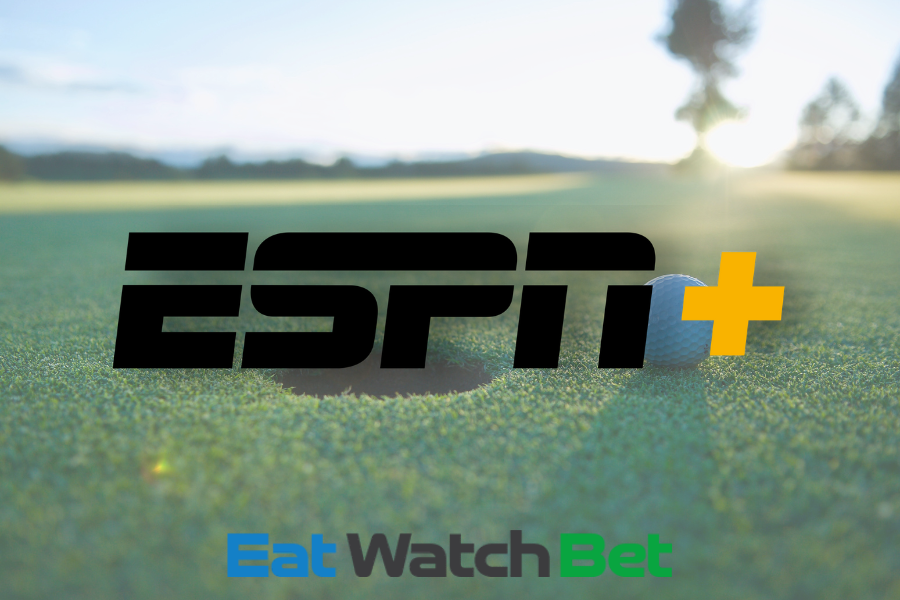 Most Cost-Effective Golf Streaming Service: ESPN+
Did you know that PGA Tour Live is now on ESPN Plus? This news is huge for hardcore golf fans because it allows them to stream all PGA Tour tournaments for the incredibly low price of just $9.99 per month. ESPN Plus subscribers get access to featured holes, featured groups, and special early-round coverage that isn't available on any other network. This is easily the cheapest way to livestream golf.
Golf Channels Included: PGA Tour LIVE Only
Price: $9.99 Per Month or $99.99 Per Year ($8.33 per month)
Apps Available On: iOS, Android, Chromecast, Roku, Amazon Fire TV, Apple TV, Android TV, Samsung Smart TV, XBOX, Facebook Portal, Oculus, Playstation, Xfinity
DVR: None, but all events can be watched on demand after they have aired.
Overall Grade: A-
For hardcore golf bettors, we highly recommend adding ESPN Plus to your TV arsenal. It's the only way you can catch all of the early golf action during each PGA Tour tournament.
Most of the time, ESPN Plus starts streaming golf coverage three or four hours before the Golf Channel starts its coverage on Thursday and Friday. This is key for sports bettors who like to place round-by-round bets on their favorite golfers.
The only reason we didn't give ESPN Plus an A+ rating is that it doesn't provide as much golf coverage on the weekends. It still gives you a featured group and maybe a featured hole on Saturdays and Sundays, but if you want to see the home stretch of the final round, you'll need to have access to CBS, ESPN, and NBC.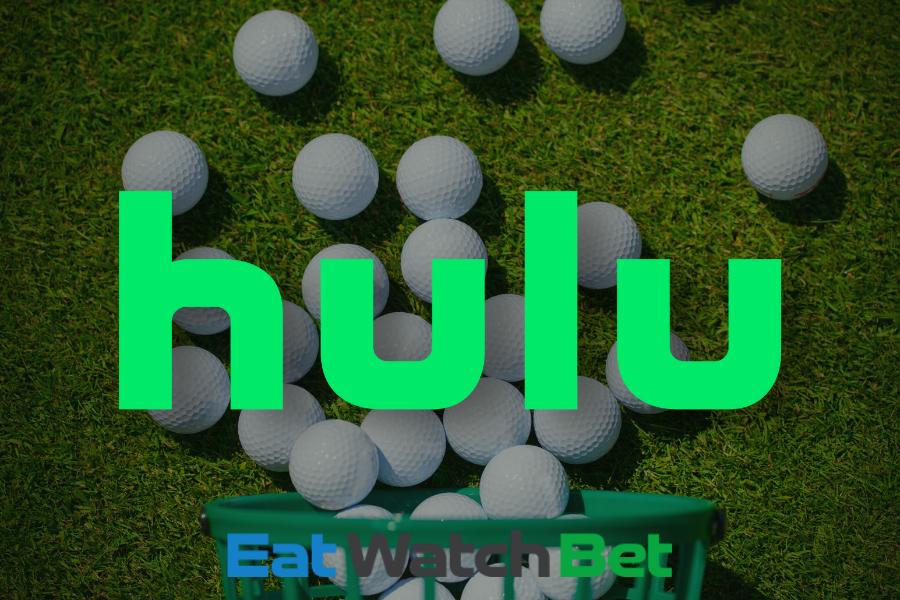 Best Choice for Golf Fans with Families: Hulu with Live TV
Golf fans who have a spouse and kids need to find creative ways to get to watch golf on the weekends. Simply put, you need to find a way to keep the whole family happy. Have you ever tried to watch more than 20 minutes of golf with your whole family in the room?
Aboslutely not! Most kids aren't patient enough to watch golf and your spouse would probably rather watch their favorite shows instead of Rory McIlroy blasting another long drive. The perfect solution to this problem is Hulu Live TV.
Golf Channels Included: ESPN, FOX, CBS, NBC, Golf Channel
Price: $69.99 and Up, depending on how many channels you want
Apps Available On: Apple iOS, Apple TV, Android, Xbox, Nintendo, Samsung TV, Chromecast, Echo Show, Fire Tablets, Fire TV / Stick, Roku, LG TV
DVR: 50 to 200 hours, depending on which package you choose
Overall Grade: B+
For golf fans with families, Hulu Live TV is probably the best option. While fuboTV is much better for hardcore sports fans, Hulu has plenty of channels to keep your spouse and kids entertained while you watch golf.
Hulu Live TV also has access to Turner networks like CNN, TNT, and TBS. FuboTV does not currently offer these channels. Hulu Live TV is a fantastic choice for folks who want to cut the cord but don't want to lose any of their favorite networks. We highly recommend Hulu with Live TV!
Best Golf Channels
There are a lot of options for golf fans to watch live golf on TV. Depending on what you're looking for, there are a few channels that stand out from the rest. Here's what we recommend:
Golf Channel – The only channel dedicated solely to golf coverage. Most of the major live TV streaming services carry the Golf Channel.
ESPN and NBC – Both networks carry PGA Tour events throughout the year, as well as other tournaments.
CBS Sports Network – A great option for fans looking to catch some of the smaller tour events and other international golf events.
Sky Sports – This UK-based network shows a lot of European Tour action, as well as some PGA Tour events.
FOX Sports 1 & 2 – Both of these networks offer a variety of golf programming, including PGA Tour events and international tournaments.
Turner Sports – The home of the PGA Championship, as well as another golf-related programming.
What Happened to Golf TV?
You might have heard of Golf TV and might be wondering what ever happened to it. Well, it's quite a saga.
In June 2018, Discovery Inc. and the PGA Tour agreed to a $2 billion, 12-year deal for international media rights. This resulted in the formation of Discovery Golf and the launch of GolfTV on January 1, 2019, with events available in 8 countries. Tiger Woods was also signed as a content partner.
The service was later expanded to include various Asian, European, and Latin American markets before finally being shut down in December 2022 with its content dispersed to Warner Bros. Discovery platforms such as Discovery+ and HBO Max.
While Golf TV may not exist anymore, its content lives on, and you can catch golf just about anywhere else.
Golf streaming FAQs
We're always getting questions about how to watch golf online. Here's a quick FAQ about live-streaming golf:
Can I stream golf on my phone or tablet?
Yes! Most of the streaming services listed above offer apps for iOS and Android devices, so you can stream golf from anywhere. Whether you want to stream Golf Channel or NBA TV, every streaming service has the option to watch sports from a myriad of streaming devices.
Is there a way to watch golf without cable?
Yes, you can watch golf without cable using streaming services like fuboTV, Hulu Live TV, and Sling TV. These live-streaming services offer access to the Golf Channel as well as other networks like ESPN and NBC, so you can keep up with all of your favorite golf tournaments.
Are there any free ways to watch golf?
Yes, you can use streaming services like Peacock and YouTube TV that offer a 7-day free trial. You won't get access to the Golf Channel but you'll be able to watch some of your favorite events on ESPN, NBC, CBS, Fox Sports, and any live coverage on local channels, national channels, or regional sports networks.
Where can I watch Golf Channel?
Golf Channel is available to watch on Amazon Fire TV via Sling, DirecTV Stream, Fubo TV, Hulu, or YouTube TV. All of these providers carry Golf Channel in one of their packages.
Can I stream Golf Channel on Fire TV?
You sure can! Golf Channel is available to watch on Amazon Fire TV and is a huge reason many golf fanatics flock to Fire TV.
Is Golf Channel included with Hulu?
Both Hulu plans offer access to streaming Golf Channel - the (No Ads) plan for $14.99/month, and the +Live TV plan for $69.99/month, which also includes a ton of live stream channels to choose from.
Is Golf Channel on Roku free?
Another streaming service is required to stream Golf Channel live on Roku or other streaming devices.
What services offer a free trial?
For those fans who want to try watching Golf Channel for free before they pay a fee, you'll want to try these out. Hulu and Amazon Prime Video both offer 30-day free trials, while Apple TV Plus, Peacock, and Discovery Plus offer 7-day free trials. YouTube TV offers a 14-day free trial for their basic package.
Get into the golf action on your streaming device!
Golf is an exciting sport that can be enjoyed from the comfort of your own home.
With streaming services like fuboTV, Hulu Live TV, and Sling TV, fans can start watching a wide variety of golf-related programming, including PGA Tour events and international tournaments such as the Ryder Cup, Farmers Insurance Open, and Honda Classic.
You can also stream Golf Channel on Amazon Fire TV or Roku devices with one of these streaming options.
Whether you're a huge fan of Jordan Spieth or Tiger Woods, there are plenty of ways to catch all the action no matter where you are.