Ready to get back in the fight game and make some cash? Yan vs. Dvalishvili will be epic! DraftKings is heavily favoring (-280) Yan to take care of business against Dvalishvili. However, Dvalishvili is coming off a win and has a 1-inch reach advantage.
Need help deciding who to bet on? Check out our 6 best bets for UFC Fight Night on Saturday, March 11. Best of luck with all of your bets on Saturday night! Let's go 4-2 or better!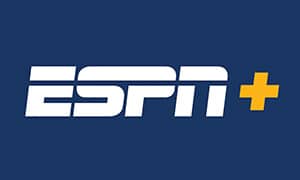 Stream UFC Fight Night
With ESPN+
Prelim Top Play: Davey Grant
Best Available Odds: -139 at BetRivers
Grant is 3-2 over his last 5 fights, with the latest being a 3rd round KO/TKO of Louis Smolka. In fact, all 3 of his recent victories have come via KO/TKO. Even in defeat, he was impressive.
He went the distance with Marlon "Chito" Vera, who is at the very top of the Bantamweight division in our minds. He is facing Raphael Assuncao, who, in his last fight, finally snapped a 4-fight losing streak.
That win came over fellow prelim card combatant Victor Henry. Assuncao has been KO'd 3 times in his career, and his chin will once again be tested here against Grant, who has the power to put him away.
Prelim Card Underdog Play: Tyson Nam
Best Available Odds: +170 at BetMGM
Tyson has had a rocky UFC career to this point. After losing back-to-back decisions (one to Kai-Kai France), he was able to pick up back-to-back KO victories and seemed to be trending in the right direction.
He then lost a tough split decision to Matt Schnell, which could have gone the other way. However, he let that motivate him, and he left nothing up to the judges against Ode Osbourne, whom he KO'd in the 1st round of his most recent bout.
He gets Bruno Silva, who has recent KO victories himself. Silva loves the big overhand right and can be wild at times, we believe this will play into Nam's favor as he will be able to counter with ease and chip away at Silva's chin.
Prelim Card Top Parlay: JJ Aldrich & Williams/Brzeski OVER 1.5 Rounds
Best Available Odds: -120 at DraftKings
Aldrich is 3-2 in her last 5, with her latest loss coming via submission to one of the most dangerous youngsters in the division in Erin Blanchfield. She faces Ariane Lipski, who tends to struggle with good strikers.
She covers up rather than slip shots and then will, at times, violently throwback, leaving herself open for counters. We like Aldrich by decision in this one, but the money line is safer.
Williams and Brezeski will be a battle of heavyweights. Brezski has gone past this round total in 5 straight contests, while Williams has done the same in 3 of his last 4. This one should get to the 3rd if not finished in a decision.
Main Event Play: Merab Dvalishvili
Best Available Odds: +215 at FanDuel
Merab is on an 8-fight winning streak that dates back to 2018. His fights have been increasing in difficulty as he has gone on and was topped off by the legend Jose Aldo who Merab won via unanimous decision. This will be a fight that defines where his career goes from here.
If he can pull off the upset, he will move up in the rankings and become a contender. If he loses, he will find himself looking for another top-15 opponent. He faces Petr Yan in the main event, who has had a strange last 4 fights. He lost his belt to Sterling via DQ on a grounded knee to the head.
That was followed by a meeting with Corey Sandhagen, in which he won by unanimous decision and looked great. That set up the rematch with Sterling which he lost in a slightly controversial split decision. He was not happy at all and was then given a fight with Sean O'Malley.
This one also ended in a split decision but a much more controversial one that went to O'Malley. Yan was extremely frustrated with the decision, and honestly, we are not sure what his mindset is with the UFC right now. He could be ripe for yet another big upset loss.
Main Card Top Play: Ryan Spann
Best Available Odds: +145 at WynnBet
This fight was supposed to be the main event of the previous Fight Night back in February. Krylov had to pull out due to an illness. It is unknown if it was a sickness or a reaction to improper rehydration from his weight cut.
Either way, we believe Spann is in a better spot here than Krylov. Both men are 3-2 in their last 5 fights, with Krylov taking advantage of an older Gustafsson and then dismantling Oezdemir. However, this "illness" issue still looms, and Spann is more than a live dog with the power he possesses.
Main Card Top Parlay: Romanov/Nurmagomedov
Best Available Odds: +135 at DraftKings
Romanov faces Volkov in a fight that should feature clashing styles. Volkov loves to stand and strike, and with a 5-inch reach advantage, that is exactly what he would prefer in this fight. Romanov will look to take this to the mat and use his incredible strength to grapple and wrestle Volkov.
We usually side with the wrestler in this case, and that's exactly what we are doing here. On the flip side, Nurmagomedov sounds like someone that would be a tremendous wrestler, but he is one of the few from his country that likes to throw hands more than anything.
He gets Martinez in this one, who will likely be a good dancing partner for him as he also likes to stand and strike. This one is likely to go the distance, but we are more comfortable backing Said here.