After an 11-year hiatus, the West Virginia University Mountaineers will face off against the Pittsburgh Panthers in the 105th edition of the Backyard Brawl on September 1. While few players and coaches have experienced this rivalry game before, WVU defensive assistant Jeff Casteel knows all too well how important this game is to his native state and why his team cannot overlook the Panthers.
Casteel was the defensive coordinator for the Mountaineers in 2007 during his first stint at the school. With a trip to the BCS National Championship on the line, the 4-8 Panthers squad came into Morgantown and defeated the No. 2 ranked Mountaineers 13-9, upsetting the four-TD favorite on their home turf.
Yet Casteel isn't the only coach who recalls the 2007 Backyard Brawl or its final score. Pittsburgh head coach Pat Narduzzi antagonized Mountaineer fans earlier this summer, subtly throwing shade in a countdown-to-kickoff photo. Featured in the picture were two helmets that prominently displayed the numbers 13 and 9.
Welcome to the 2022 edition of the Backyard Brawl.
What to Expect from the West Virginia's Offense vs Pitt
Speaking of reuniting, new WVU Offensive Coordinator Graham Harrell once coached QB J.T. Daniels when both were at USC in 2019. A reunion more than 2,000 miles away from their previous school could not have come at a better time for the Mountaineer offense. Expect Harrell - a product of Mike Leach's Air Raid offense - to ask Daniels or whoever starts at quarterback to throw the ball often this season.
Harrell's offense has nice skilled position players to work with in 2022. A pair of returning receivers - Bryce Ford-Wheaton and Sam James - caught 42 passes each last season. While RB Leddie Brown is gone, rusher Tony Mathis Jr has played in 20 games during his Mountaineer career. The offensive line is also stocked with veterans as seniors Zach Frazier and Doug Nester will form the core of this improved unit.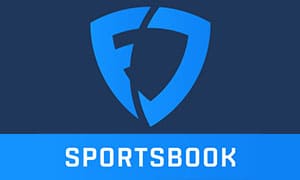 Bet $5, Get $150 Guaranteed
On Your First CFB Wager
What to Expect from the Pitt Defense vs West Virginia
Pressure. The Pittsburgh defensive line is loaded again, returning two All-ACC performers from last season. End Habakkuk Baldonado and DT Calijah Kancey combined for seven sacks and 25 TFLs last year, leading a defense that had 54 sacks a season ago. The linebacker group is equally as impressive with leading tackler SirVocea Dennis joining Notre Dame transfer Shayne Simon to create chaos for opponents.
With pressure also comes vulnerability, and the chink in the Panthers' defensive armor is their secondary. While Pittsburgh recorded 16 interceptions a year ago, the defense also allowed more than 260 passing yards in each contest, too. The Panthers do have veterans returning at all defensive backfield positions to boost this unit's productivity. Safeties Brandon Hill and Erick Hallet recorded more than 70 tackles each last season, and Marquis Williams and AJ Woods showed progress in spring practices.
What to Expect from the Pitt Offense vs West Virginia
Frank Cignetti Jr returned home for his second stint as Pittsburgh's offensive coordinator, landing perhaps his biggest coaching challenge yet. Gone from last year's team are Panther stars QB Kenny Pickett and WR Jordan Addison. In their place are transfers QB Kedon Slovis (USC) and WR Konata Mumpfield (Akron). How quickly Slovis jells with Mumpfield and TE Gave Bartholomew will determine Pittsburgh's record in 2022.
While those players are learning Cignetti's plays, the remainder of the offense is rock-solid. The entire offensive line returns this season, including pro prospect LT Carter Warren. The Panthers are stocked at the running back position with Israel Abanikanda, Vincent Davis and Rodney Hammond. This group combined for nearly 1,700 yards and 16 TDs last season for Pittsburgh.
What to Expect from the West Virginia Defense vs Pitt
The transfer portal has played an even bigger role in who West Virginia will call upon to stop teams in 2022. After losing nearly a dozen defensive players this off-season, WVU was able to fill its ranks with the same process. The entire Mountaineer back seven will be new with Marcis Floyd (Murray State), Wesley McCormick (James Madison), and Jasir Cox (North Dakota State) leading the charge.
While the remainder of the WVU defense will rely on transfers, the Mountaineer line returns three of its four standouts from a year ago. Dante Stills headlines this class as one of the state's own products - and one of the better interior pass rushers in the nation. Joining Stills in returning this season are Jared Barlett and Tajik Alston.
Live Odds for the CFB Week 1: West Virginia Mountaineers vs. Pittsburgh Panthers
Best Bet: West Virginia +7.5
The Mountaineers have dominated their Backyard Brawl opponent since 1992, posting a 14-6 record against Pittsburgh. Only once in that time span (2000) have the Panthers beat WVU by more than a touchdown.
Rivalry games are hard contests for bettors to predict. The emotions of playing your rival school can inspire a subpar team to its best performance of the season. Pittsburgh appears to be the superior team. Expect a defensive, close contest throughout as both teams' offenses struggle thanks in part to debuting a new offensive coordinator and starting quarterback.