West Virginia was one of the first states to legalize most forms of gambling, making it logically one of the most prominent locations to play online poker in the United States. Yet, surprisingly, online poker has only very recently been legalized in the Mountain State.
With casinos such as the Hollywood, Mountaineer and Wheeling Island Casinos, and popular gambling pastimes such as horse racing, greyhound racing, and lottery draws, West Virginia is an obvious choice for the next rise in online casino gaming.
While the Mountain State has traditionally been conservative in its allowances for gambling, online poker was finally made legal in February 2019.
West Virginia is one of 23 states that allows commercial casinos, contributing billions of dollars in national revenue to the gaming industry. As of July 2020, online casinos launched in West Virginia.
Sports betting in West Virginia has, to date, had over $770 million wagered in association with the five licensees: Hollywood, Greenbrier, Mountaineer, Mardi Gras, and Wheeling Island.
As of spring 2021, over $5 million was allocated as state tax, injecting a great deal of money back into the West Virginian economy. BetMGM, in association with The Greenbrier, alone has contributed to the total handle of over $200 million.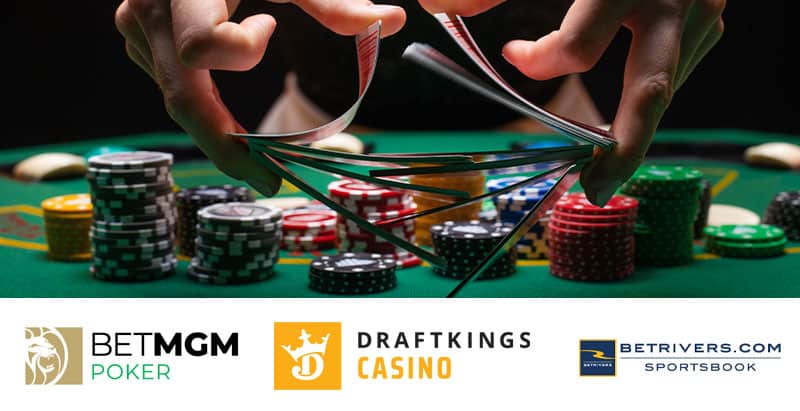 Is Online Poker Legal in West Virginia?
Yes. Online poker is legal in West Virginia because of the passing of the WV Interactive Wagering Act in 2019. Although, a poker site must partner with an existing licensee, being one of the five existing casinos in West Virginia: The Greenbrier, Hollywood, Mardi Gras, Mountaineer, and Wheeling Island.
Current West Virginia poker laws to be aware of include:
You must be aged 21 and over to join a licensed online poker site in West Virginia to play
You must be located in West Virginia to lawfully play
You must prove your identity – this will include providing your social security number and an official form of identification, such as a passport
You will be liable to pay tax if you win. For instance, if you win a tournament over $5,000, 24% of that will be held for federal tax and 6.5% for state tax (but that's only if you don't provide a taxpayer identification number).
Can I Play Real Money Poker Online in West Virginia?
Yes, it's currently legal to play on a real money poker site in West Virginia. You will be able to use one of the growing number of online poker sites that have now very recently established themselves in the Mountain State.
New poker players need to register an account to play online video poker, so you'll have to provide your name, address and social security number. You'll also need to finance your account and provide a way to make a deposit. You can do this through bank transfer, PayPal, visa, wire transfer, Skrill, PayNearMe, Master, ACH or e-check. We expect more online poker sites to emerge after the time of writing.
What Online Poker Sites Can You Play in West Virginia?
WV is currently a rapidly changing online poker market. We have three legit operators already in the state, and rumors of up to three more by the end of 2023. Legal poker apps already available in West Virginia include:
DraftKings
BetMGM
BetRivers
Only very recently, FanDuel joined the game, becoming the fourth online casino option for West Virginians - partnering with the Greenbrier. We await to see if FanDuel offers online poker.
With the passing of the WV Lottery Interactive Wagering Act in 2019, the law allows up to 15 poker sites in the whole state. That's because each of the physical casinos can apply for a master licence and host up to three skins for online casinos.
As the law requires each online casino to partner with a brick-and-mortar casino, we saw:
DraftKings partner with the Hollywood Casino;
BetMGM partner with the Greenbrier;
BetRiver's Rush Street Interactive (RSI) partner with Century Casinos and Mountaineer Casino.
As online poker grows in popularity, we expect other operators to establish themselves in the West Virginian online poker market, such as:
PokerStars
PartyPoker
Borgata
WSOP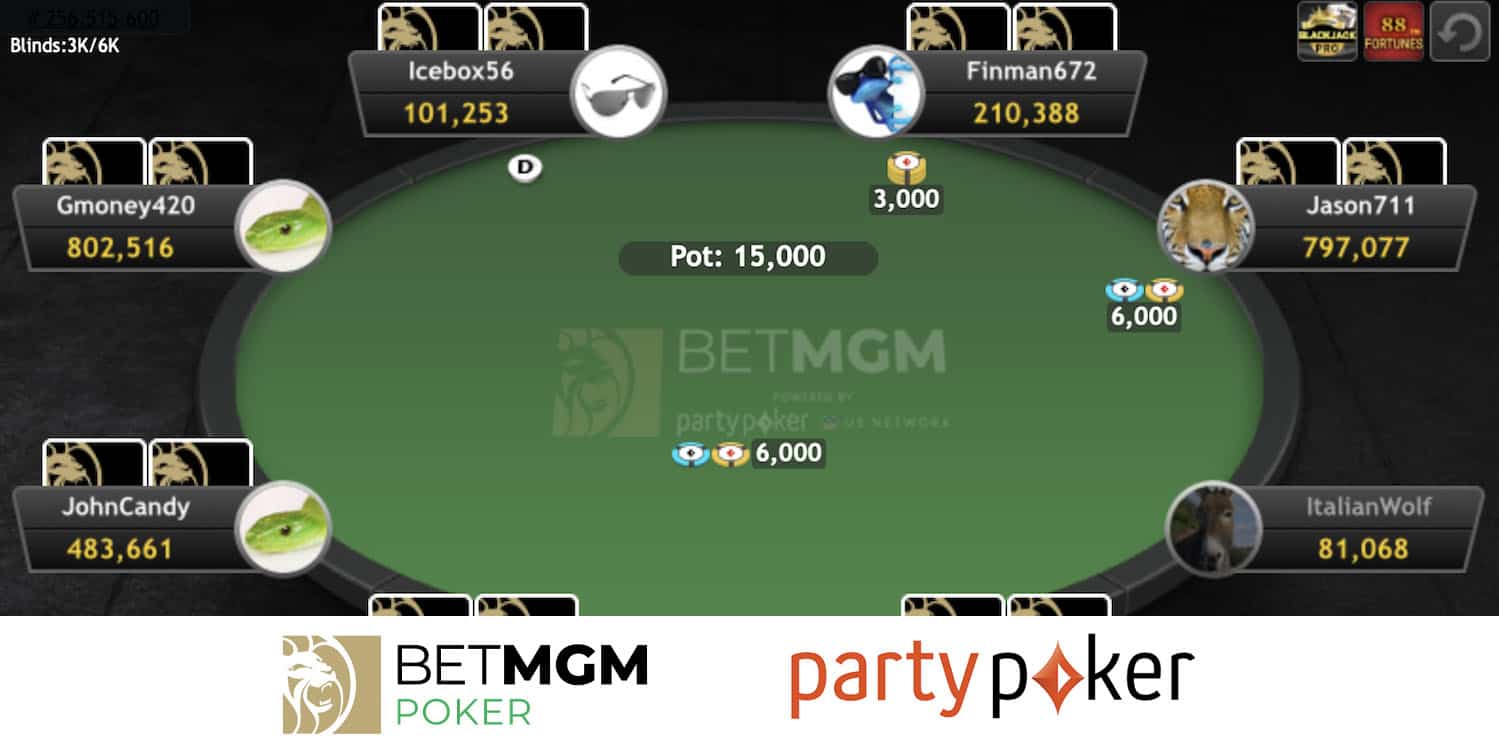 Why is BetMGM Poker Currently the Top App in WV?
We strongly recommend the BetMGM poker app to West Viringia poker players for several reasons. First, in our opinion they have the best software of the group of operators currently licensed in WV. Everything from opening and funding an account, to finding tournaments or tables is well thought out, well designed, and easy to use.
Second, BetMGM offers some of the best player support including for existing BetMGM sportsbook users, casino users, and, of course, poker players.
Lastly, BetMGM offers some of the industry's most player-friendly promotions. This includes their 100% deposit bonus, up to $1,000, which is available to West Virginia players this July.
Can I Play Real Money Poker For Free in West Virginia?
Yes, it's certainly possible to play risk-free if you're a beginner and worried about betting real money.
One popular option for free online video poker is the Chumba Casino. The website is limited, and you can only really play Jacks or Better, but it's a good starting point.
The tool is useful to educate yourself on how the game is played, and even has an percentage calculator telling you the chances of drawing a winning hand. But as soon as you're ready, online poker options are right around the corner.
Do I Have to be in West Virginia to Play Online Poker?
Yes. That's because, more generally, you must be in a legal geographical area to play online poker. Modern geolocation technology allows an online poker site to figure out if you are located in one of those legal zones.
Online Poker in West Virginia: Outlook for 2023
The legalization of online gambling in West Virginia has opened a world of opportunities for both existing online gambling sites and the existing casinos that will likely form partnerships with them.
The market is rapidly changing – including which casinos offer online poker, and the exact games that they offer.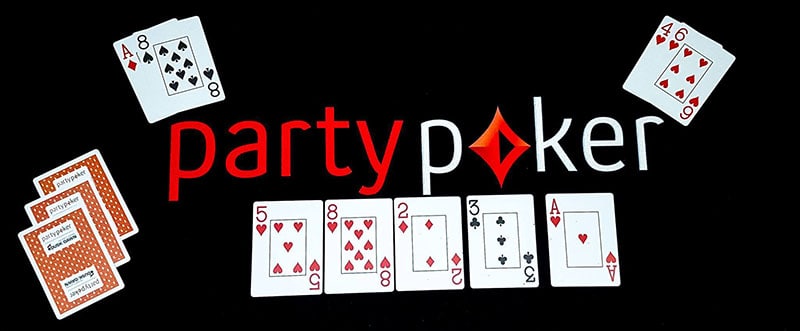 Possible Next Poker Sites on their Way
Initially, PokerStars had the opportunity to form a partnership with the Mountaineer Casino before 2019 through the partnership of The Stars Group, the owners of PokerStars, and Eldorado Resorts, the owners of the Mountaineer Casino. However, this potential partnership dissolved upon the sale of Mountaineer Casino.
Party Poker, however, has the opportunity to be brought into West Virginia because of BetMGM's market-access deal with The Greenbrier Casino.
Changes to West Virginia Casino Regulation Forthcoming?
Since online casinos were legalized in 2019, there's been a lot of movement on the West Virginia Lottery Commission's front. The Commission has been busy developing the licensing and regulatory regime in order to protect consumers, while still allowing them to enjoy themselves.
We don't expect any major changes any time soon, but we do expect more casino operators to emerge as time goes on. Keep a sharp eye out, as we do expect the market to shift rapidly in the near future.