March Madness is here, and we've been doing a short preview for each portion of the bracket. The West Region has some heavy hitters in it, with the defending champion Kansas Jayhawks as the #1 seed. A couple more western powerhouses, UCLA and Gonzaga, have the #2 and #3 seeds, respectively.
Want to make some extra money on this year's NCAA Tournament? We've included our West Region preview below, as well as 3 best bets to make the Sweet 16. Good luck with your bets and your brackets!
Featured Sportsbook Offers for March Madness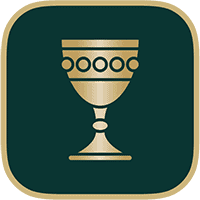 Bet $1,250 on Caesars
Promo Code: BVFULL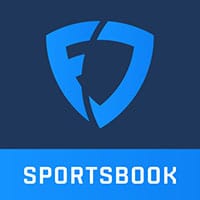 Bet $20, Get $200 in Bonus Bets
Win or Lose
Best Bet: Gonzaga Bulldogs
Best Available Odds: -160 at BetMGM
For the 1st time in a while, the Gonzaga Bulldogs have seemingly flown under the radar all season. They finished 28-5 and won the WAC Conference tournament, which extended their current win streak to 9 games.
Drew Timme and Julian Strawther are the veteran leaders of this group and bring scoring, rebounding, and tournament experience with them. They get Grand Canyon, who don't play the best defense, and then either TCU or the winner of ASU & Nevada.
Both games should see these Zags as decent-size favorites, and a Sweet 16 should be well within reach. They could be a solid dark horse for a title run, as they will be playing out West through their regionals.
Best Value Bet: Northwestern Wildcats
Best Available Odds: +550 at DraftKings
Chris Collins seems to finally have a feather to put in his cap at Northwestern. He has struggled in the Big 10, but this season, the Cats were at the top of the conference.
Finishing 22-11, they were bounced early from the Big 10 tourney by Penn State, who was wearing the Cinderella slipper. They are matched up with Boise State, who they are certainly capable of beating but will have a tough time getting by UCLA.
However, UCLA has a couple of guys dealing with injuries who may not be 100% healthy and leaving them ripe for an upset. We're getting almost 6 to 1 value here, so it is worth a sprinkle.
Best Longshot: VCU Rams
Best Available Odds: +800 at BetMGM
Shaka Smart and Jeff Capel are both leading their teams to higher seeds in this tournament, but both previously ran this program, and the program has continued to find success. They are in the 12th seed spot, where we typically see upsets in this tournament.
They are matched against a St. Mary's team that had a late-in-season loss to Loyola Marymount. If VCU can pull off the upset, they would get UConn or Furman.
UConn would obviously be the tougher matchup, but Furman is not to be slept on either. The Rams are 6th in turnover percentage on defense and are 17th in overall adjusted defensive efficiency. VCU at 8 to 1 is a no-brainer!