Who wants to be a millionaire? Judging by the fact that you're reading this article, I'm guessing you do! Each week during the NFL regular season, DraftKings runs a Millionaire Maker contest in which you can win $1 million if your line-up is the best that week.
In this Millionaire Maker, you have a $50,000 salary cap to spend on 1 QB, 2 RBs, 3 WRs, 1 TE, 1 DEF/ST, and 1 flex. Since over 100,000 people enter this contest each week, it is vital to have more differentiation than the field. It's also crucial to find great value in a few key players to afford stars in other slots in your line-up.
Let's look at some great value plays for week 1 to help you get closer to that million-dollar payout!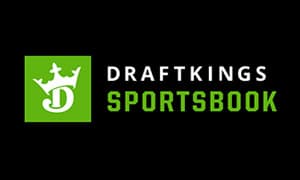 Free Week 1 Millionaire Entry
Use Promo Code: WEEK1BV1
QUARTERBACK: Jameis Winston ($5,300) vs. ATL
In his 2021 NFL debut against the Green Bay Packers, Jameis Winston had quite the game. Sure, he only threw for 148 yards, but he threw for 5 touchdown passes en route to 29.6 fantasy points.
In this season-opener against the Atlanta Falcons, Winston has the opportunity for a similar performance against an Atlanta secondary that is among the worst in the league. At only $5,300, Winston's reckless abandon and gun-slinging tendencies provide high yardage and more touchdown than any other quarterback around this price range.
Others receiving votes: (Kirk Cousins: $6,100, Trevor Lawrence: $5,600)
RUNNING BACK: Chase Edmonds ($5,200) vs. NE
Given the recent news of Sony Michel being released, Chase Edmonds is looking to be the lead back for the Miami Dolphins. I expect this to be a close game, as the Patriots' offense will struggle early against the Dolphins' staunch defense.
Look for Edmonds to be targeted several times in the backfield in this game, along with 15+ rushing attempts. Edmonds has tremendous value against a Patriots defense that gave up over 120 yards per game in 2021.
Others receiving votes: (Jamaal Williams: $5,200, Michael Carter: $5,100)
WIDE RECEIVER: Juju Smith-Schuster ($5,200) vs. ARI
Juju Smith-Schuster is my flag-plant of a player for 2021, both in season-long fantasy and DFS as well. He won't be at this great of a value in the following weeks after he absolutely blows up in week 1 against a struggling Arizona secondary, especially since he will be the second target in the Chiefs' offense.
Travis Kelce will draw the lion's share of coverage, likely leaving Juju open or in 1-1 situations. I expect Juju to draw 10+ targets in this game. $5,200 is simply too low of a cost for Patrick Mahomes WR1. Take the value on Juju while you still can.
Others receiving votes: (Elijah Moore: $5,000, Nico Collins: $4,200, Chris Olave: $4,500)
TIGHT END: Pat Freiermuth ($4,200) vs. CIN
Pat Freiermuth scored 7 touchdowns in his rookie campaign on 60 total receptions. Frieiermuth is an excellent value in this week 1 division rivalry game against the Bengals. In fact, he scored a touchdown in both Steelers games against the Bengals in 2021.
Look for more of the same in this week 1 matchup as well. While I expect the Bengals to win this game handily, I also anticipate that the Steelers quarterback (Either Pickett or Trubisky) will look for the sure-handed Freiermuth in the end zone.
Others receiving votes: (Darren Waller: $5,400, Robert Tonyan: $3,900, David Njoku: $3,900)