The weather on the east coast certainly does not feel like fall just yet but no matter what, this Saturday, it will feel like fall on our televisions when we see all the action on the gridiron. Early morning coffee with our friends Reece, Kirk, Desmond, David, and Lee will be in Columbus for the OSU vs ND primetime game. To us, there is no better change of season than summer to fall AKA Baseball to Football.
This week 1 slate is loaded with good matchups and we are finding value in every slate of the day. We will provide our best bets for the Early Slate below, but be on the lookout for our articles that have the Afternoon and Nightly Slate best bets as well.
Featured CFB Week 1 Offers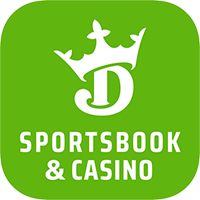 Bet $5 on CFB, Get $200 Free
Use Promo Code: 200BV1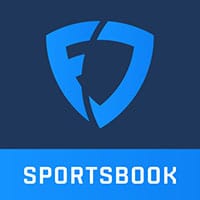 Bet $5, Get $150 Free
On Any Week 1 CFB Game
North Carolina State Wolfpack (-11) at East Carolina Pirates
17 starters return from last season for the Wolfpack. That is the highest among all teams in the conference in that category. Devin Leary will be behind center once again with his 7:1 touchdown to interception ratio. Ricky Person and Bam Knight have exited and junior, Jordan Houston will be tasked with filling their roles in the backfield. On defense, the Wolfpack could end up being the most underrated in the country. They were 14th in the country last year in scoring defense and Cory Durden will be one of the most disruptive forces at the linebacker position in the conference.
East Carolina brings back Holton Ahlers who has a ton of experience as the signal caller and while he lost Tyler Snead, he brings back CJ Johnson and Ryan Jones. The issue the Pirates had on offense was the lines' inability to prevent the pass rush. Defensively, ECU should be decent as there were a majority of guys that saw time last year.
Best Bet: NC State (-11)
The chances that this ECU offensive line that struggled throughout the 2021-2022 season will be able to hold up against one of the best defenses in the country is a bit laughable. As long as Devin Leary can navigate the offense to 30+ points in this one, the Wolfpack should be able to cruise to a comfortable cover here.
Key Betting Trends for NC State vs East Carolina:
NCST is 5-1 ATS in their last 6 vs. AAC.
NCST is 13-6 ATS in their last 19 games on grass.
ECU is 1-4 ATS in their last 5 vs. ACC.
ECU is 1-5 ATS in their last 6 games played in week 1.
Week 1 CFB Odds: NC State vs ECU
North Carolina Tar Heels at Appalachian State Mountaineers (+1.5)
UNC already has one game and one win under its belt for the season. They defeated Florida A&M 56-24 last week. The offense put up over 600 yards with 315 of it coming on the ground. Drake Maye looked to pick up where Sam Howell left off and the UNC offense was every bit as stellar as they were last year. However, the defense seemed to be the same story as well. While 24 points isn't a crazy number to allow, however, to a team like Florida A&M, it does not speak well for the rest of the season.
Appalachian State brings back 4 of 5 offensive line starters and most importantly, Chase Brice is back behind center. Add in the three-headed backfield monster of Nate Noel, Dietrich Harrington, and Camerun Peoples and you have a very dangerous veteran offense. Their defense has a bunch of starters back from a squad that was stellar last year and will likely be as good if not better this season.
Best Bet: App State (+1.5)
UNC still has not made the strides they need to make on the defensive side of the ball. They are barely favored here at App St and are obviously on upset alert. The total is set at 55 which leads us to believe that there will be "some" defense played and if that's the case, we lean on App State's defense to be the ones that actually show up.
Key Betting Trends For UNC vs App State:
App St is 6-0 SU in their last 6 games at home.
App St is 8-2 ATS in their last 10 games as an underdog.
UNC is 1-5 ATS in their last 6 road games.
UNC is 1-7-1 ATS in their last 9 games played in week 1.
Week 1 CFB Odds: UNC vs App State
Arizona Wildcats (+5.5) at San Diego State Aztecs
Jayden de Laura transferred from Washington State and will be running the offense. He will have a strong playmaker in UTEP transfer, Jacob Cowing at the receiver position. Safety, Christian Young and cornerback, Christian Roland-Wallace will anchor a strong secondary. De Laura's mobility will be a problem for the Aztecs in this opener.
Braxton Burmeister is in from Virginia Tech to run the show for Brady Hoke's Aztec offense. He struggled with his accuracy and that is not a good sign as they face a Wildcat team that's defensive strength is its secondary. Defensively, the Aztecs will rely on a strong linebacker core and put an emphasis on rushing the passer.
Best Bet: Arizona (+5.5)
The old 5.5-point line rears its head early here in Week 1 of the CFB season. For those new to our stance on the 5.5-point lines in football, here is the short story. We either take the dog plus the points with a money line sprinkle or stay away. The fact that this line has not budged with 81% of the bets being on the Aztecs here, coupled with the controversy regarding a gang-rape allegation; we like the Wildcats to play this one tight and likely pull off the win on the road.
Key betting trends for Arizona at San Diego State:
Arizona is 4-2 ATS in their last 6 games.
Arizona is 4-1 ATS in their last 5 games against SDST.
SDST is 1-4-1 ATS in their last 6 games on turf.
SDST is 0-2 ATS in their last 2 home games against Arizona.
Week 1 CFB Odds: Arizona vs SDSU
Cincinnati Bearcats at Arkansas Razorbacks (-6.5)
The Bearcats are coming off a CFB Playoff appearance but have lost huge names on both sides of the ball. Desmond Ridder being the biggest name is now in the NFL and left sophomore Evan Prater to handle the reigns. The defense was one of the best in the country in forcing turnovers and gave their offense a short field on many occasions. Replicating that will be a tall task. This opener is to be treated more as a bowl game than a regular season game for the Bearcats who are likely to be underdogs for just this one time all season.
Close losses on the road to Mississippi and Alabama were the difference between 2021 being a magical year for the Hogs and a mediocre one. 8-4 was a good number for an Arkansas team that was predicted to be more of a .500 team. KJ Jefferson will have 4 starters returning from his offensive line last season and Rocket Sanders to lead his backfield. The defense made its mark in holding teams to field goal attempts in the redzone and being stout on 3rd down but will need to do more.
Best Bet: Arkansas (-6.5)
Prater has the size, arm, and speed to be elite this season. But game one out of the gate being this big will put more pressure than usual on a 1st-time starter. We believe Luke Fickell is one of the best coaches in the country, but he can only do so much to prepare his team. The loss of stars on both sides of the ball here will be too much to overcome in week 1.
Key betting trends for Cincinnati at Arkansas:
Cincy is 1-4 SU in their last 5 games against an opponent in the Southeastern Conference.
Cincy is 1-4 ATS in their last 5 road games.
Arkansas is 6-0 ATS in their last 6 games played in September.
Arkansas is 4-1 ATS in their last 5 non-conference games.
Week 1 CFB Odds: Cincinnati vs Arkansas
Notre Dame Fighting Irish at Ohio State Buckeyes (-17)
Brian Kelly left the program for LSU in hopes that the SEC will help vault him to a national title run. Marcus Freeman has become the new man in South Bend and he has very limited experience. However, he brought in Al Golden to run his defense and the linebackers along with the secondary will be tough to mess with. Offensively, Tommy Rees will still be calling the plays but the new man under center, Tyler Buchner, will give Rees some flexibility due to his running prowess.
CJ Stroud is back behind center leading a very high-powered offense. The Buckeyes were #1 in the country in points per game and yards per game. TreVeyon Henderson will be in the backfield providing Stroud with the ability to mix a strong run game with his formidable passing attack. The defense, on the other hand, could be a cause for concern again. Jim Knowles from Oklahoma State was brought in to run the defense after a bit of a lackluster season on that side of the ball. He will lean on Tommy Eichenberg and Steele Chambers who are some of the top linebackers in the Big 10. Ronnie Hickman and Denzel Burke will provide stability in the secondary.
Best Bet: Ohio State (-17)
We were never big Brian Kelly believers, but Marcus Freeman will not be the answer the Irish are looking for, at least not in this matchup. Ohio State has all the advantages in the skill position and with the Irish breaking in a new man at the QB position, is not something they will have time to nurture in this one.
The Buckeyes opened as a 2-touchdown favorite and are now sitting at -17. We expect Ohio State to roll in its opener to set the tone for their 2022 entire season.
Key betting trends for Notre Dame at Ohio State:
OSU is 4-1 ATS in their last 5 games played on a Saturday when playing at home.
OSU is 5-2-1 ATS in their last 8 games in September.
ND is 0-4 ATS in their last 4 games against OSU.
Week 1 CFB Odds: Notre Dame at Ohio State
Boise State Broncos at Oregon State Beavers (-3)
Boise State was not its typical self last season. They finished 7-5 and had a mediocre rushing attack in part due to an offensive line that just was not up to the Boise St standard. Hank Bachmeier is back behind center and will provide a piece that will help boost the offense if they are to struggle a bit on the ground again. The secondary will be strong yet again but they will need to show improvement with their pass rush.
For the Beavers, Chance Nolan will be back behind center along with 3 of his offensive linemen that helped the Beavers average over 225 passing yards per game. There are question marks in the backfield with the loss of BJ Baylor. The defense improved as the season wore on but there will be plenty of work to do for that group. They were susceptible to the big play and did little in terms of pressuring opposing quarterbacks. If the defense can't make serious strides and the backfield can't get in line, it could be a very long year for the Beavers.
Best Bet: Oregon State (-3)
Boise is not going to get off to the start they had hoped for. Andy Avalos does not seem to have the same magic as his predecessors. Chance Nolan's experience along with a decent line is going to be enough stability this Beaver team needs to cover the number here. Without the real threat of a strong rushing attack, the Beavers' defense will look a bit better than they actually are in terms of ability.
Key betting trends for Boise State at Oregon State:
OSU is 6-0 ATS in their last 6 games at home.
OSU is 6-2 ATS in their last 8 vs. MWC.
Boise St is 3-7 ATS in their last 10 vs. Pac-12.
Boise St is 1-2 ATS in their last 3 games against Oregon State.