The Warriors have looked like world beaters through the first two games of their round 1 series with the Nuggets. Have we figured out how to make Jordan Poole an official splash brother yet? The third-year player out of Michigan is averaging 29.5 PPG for the series, and has allowed Stephen Curry to come off the bench. Not that that has slowed down Curry, who has scored 50 points in 45 minutes through the first two games of this series.
Without Michael Porter Jr and Jamal Murray, Jokic has to do it all for the Nuggets, and that is an especially big ask given how aggressive defensively Draymond Green has been this series.
That being said, it seems the books believe the Nuggets can slow down the Warriors and have Golden State favored by only two in this one. The Warriors average margin of victory was 18 points in the first two meetings. They have also set the total at 223 points, despite each of the first two games going over 230.
Before we jump into our best bet and prop bet picks, here is a live look at the best available odds for both sides and the total for game 3:
Live Odds for Warriors at Nuggets | Thursday, April 21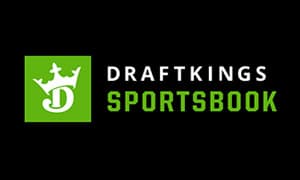 Get $150 in Free Bets at DraftKings
Promo Code: EWB | Offer Details
Best Bet for Warriors at Nuggets: Warriors -2
We get why sportsbooks decided to make this spread tighter than what the typical bettor may expect, Golden State will certainly get the Nuggets best shot tonight in Denver, and the Nuggets did win 3 of 4 against the Warriors this season.
However, Draymond Green didn't play in any of those games, and Jokic ran amok, averaging 28 points, 16 rebounds, and 9 assists. Additionally, the Warriors were missing Steph, Klay, Poole, and Wiggins at times throughout the regular season series.
The Nuggets have shown no sign of life in this series. They went into halftime down in each game, and yet have been outscored 76-to-53 in the third quarter this series. This Denver team seems like a group that may be more than happy to call it a season if Golden State jumps out to an early lead.
Lay the 2 points and bet the Warriors tonight. A Warriors sweep is still available at +200 at multiple sportsbooks as well, and seems inevitable if Golden State takes care of business in game 3.
Our Player Prop Picks for Warriors at Nuggets
Who dares fade Jordan Poole tonight? It's not like this is anything new for him, he's averaged 26 PPG over his last 20 and averaged 25 PPG on just over 25 MPG against the Nuggets this season.
We aren't fading him, but we aren't betting him at 22.5 points. He's been great, but was just +7 in game 2, while Steph was +32 in his 23 minutes off the bench. We'd be more tempted to bet Currey to go over his 21.5 points prop tonight than to bet Poole.
That being said, we are avoiding the Warriors points props altogether with our picks tonight. Here are our favorite two player prop bets for Warriors at Nuggets:
Draymond Green Under 7.5 Rebounds
Best Available Odds: -125 at BetMGM
Like the Warriors -2, this feels like a trap. Green has been over this number in just 5 of his 14 games since returning from injury in March. He has also managed just 9 total rebounds for the series and averaged just 6.6 RPG in road games this season.
This is one that you will want to bet early, as the number is already moving away from us. It's available at -125 at BetMGM at the moment, but there are multiple books that have moved it to -140 or worse already.
Nikola Jokic Under 29.5 Points
Best Available Odds: +100 at DraftKings
So, after talking down Dray, it's time we build him back up. He's owned Jokic throughout their careers. In fact, if Jokic scores 30 tonight and cashes the over on this prop it will be the first time he has scored 30+ points on Draymond in his career.
In the 18 regular season meetings between the two, Jokic has averaged 15.7 points, 8.9 rebounds, and 5.7 assists. Jokic has been much better this series, averaging 25.5 PPG, but we think Green tightens the screws on the road tonight. Additionally, if the total holds true scoring and pace will likely be in our favor as well. Take the even money and bet Jokic to stay under 30 tonight.