After another disappointing second half in Game 3, Dallas finds themselves in a must-win situation on their home floor against Golden State in Game 4 tonight. The Warriors used another strong third quarter to take a ten-point cushion into the fourth on Sunday night, a lead they would not relinquish.
Golden State has outscored Dallas by 31 in the third quarter of this series and by 47 points total in the second half of the first three games. Despite an overwhelming Mavericks performance in the first half of Game 2, they could not maintain that lead or even cover the 6-point underdog spread as the Warriors steadily climbed back into the game and controlled the scoring during the final moments.
Dallas has their backs against the wall in Game 4, and we've got a best bet for the game and some player props ready for this elimination game.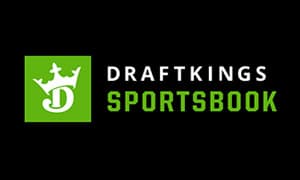 Get $150 Free with Any $5 Bet
Use code BV150 at signup.
Live Odds for Golden State at Dallas
This game opened with Dallas a 1-point favorite, and most books still have the Mavs at that same number. At the moment, DraftKings Sportsbook has the best available odds for Mavericks (-1) bettors at -105.
The total currently sits at 215.5 across the board. Find live odds and the best numbers available for game 4 of the Western Conference Finals below:
Live Odds for Warriors at Mavericks: Game 4
Best Bet: Mavericks -0.5 1H
We've seen the Mavericks at least be able to hang with the Warriors for the first half in the last two games, and have reason to believe they'll need to feed off a hot start to have any chance at surviving to see a Game 5. Luka Dončić had some strong backup from Spencer Dinwiddie and Jalen Brunson in Game 3, but the rest of the Dallas roster combined to shoot 5-for-27 (18.5%) from the field and made just two out of 20 three-point attempts.
This is unacceptable from a supporting cast playing on their home floor with the chance to regain a semblance of control in the series. The deflating Game 2 loss may have contributed to the flat performance from this group, but they'll be needed if Dallas is going to extend the series. We see this being more likely in the first half, and therefore will tail the Mavs to take the lead into halftime.
Player Props for Game 4
We opted to pass on betting the full-game point spread or total for Game 4. However, we did find three player props that we absolutely love. Our goal is to go at least 2-1 with these three selections.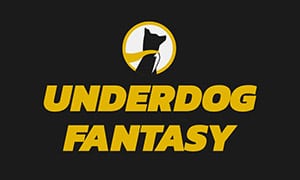 $100 In Free NBA Player Props
Use Promo Code BAR at Underdog
Luka Dončić Over 51.5 Points, Rebounds, & Assists
Best Available Odds:  -125 at BetMGM
Dončić has two straight games scoring 40 points apiece and has done so on 50% shooting while gathering 13 and 14 combined rebounds and assists. These have been the two best games played by the Mavericks in the series, and that is no coincidence.
Luka will need to do everything in his power to avoid a sweep to the Warriors tonight, and we think this could translate to a potential 40-point triple-double from the 23-year-old who is playing some of the best basketball of his life.
Dorian Finney-Smith Under 10.5 Points
Best Available Odds:  -105 at BetMGM
Finney-Smith has completely disappeared from the Mavericks offense in addition to the likes of Maxi Kleber and occasionally Reggie Bullock. This group buoyed the offense during the first two rounds of the playoffs but have been given a reality check in the Western Conference Finals.
For a player that hasn't scored more than 10 points since Game 4 of the conference semifinals, we don't imagine tonight is the night he rediscovers his shot.
Klay Thompson Under 19.5 Points
Best Available Odds:  +100 at Caesars
Thompson has taken a backseat to Andrew Wiggins and Jordan Poole on the perimeter of this Warrior offense during each game of this series. He's averaged less than 16.5 points per game and is not shooting at a volume that concerns us at this total.
We expect him to go under that number Tuesday night. Best of luck with all your NBA action!