Week 2 of the NFL season concludes with a fantastic doubleheader on Monday Night Football. The late portion of the double dip pits two NFC teams with lofty expectations for this season. Both Minnesota and Philadelphia have the pieces in place to make a deep playoff run.
Which team will walk away victorious and start the year at 2-0? Is there value in either the side or the total from a betting perspective? Check out our best bet for Vikings at Eagles.
Features Sportsbook Offers for Monday Night Football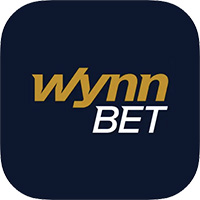 Bet $100, Get $100 Free
Promo Code: XEWB4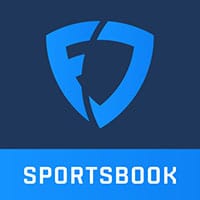 $1,000 No Sweat First Bet
No Code Needed
Live NFL Week 2 Odds for Vikings at Eagles
How Both Teams Fared in Week 1
The Vikings handled the Packers as we mentioned in our breakdown for the Packers game previously. They were able to hold Rodgers and the Packers offense in check with just 7 points. Conversely, they put up 23 points of their own.
Justin Jefferson put on a show with 9 catches for 184 yards and 2 scores. With the Eagles being the infamous team that passed on him for Jalen Reager, we would not be surprised if Jefferson goes off once again.
The Eagles looked extremely good on offense last week and seemed to have the game in hand early in the 2nd half. The Lions had other ideas and crawled their way back into the game and lost by just 3 points, 38-35.
The Eagles lost a big piece of their defense with Derek Barnett, who is out for the remainder of the season with a torn ACL. The Lions put up over 180 yards on the ground against this Eagles team and Minnesota will look to do the same.
Best Bet: OVER 50.5
Both of these offenses have the ability to light up the scoreboard. Philadelphia finished with 38 points last week in a shootout and it is likely that they will be playing in many games just like that this season. Jalen Hurts is maturing as an NFL quarterback and we think he'll find some success against the Vikings this week with both his arm and his legs.
Philly's defense is not formidable and the combo of Jefferson and Cook will give the Eagles serious issues. There's no point in overreacting after just one game but it's more than a bit troubling that the Eagles rank 31st in defensive EPA per rush. That stat alone, when coupled with the crushing loss of Barnett, makes us think that Cook could have a monster game.
We expect this one to get over the total unless we see a bunch of field goals. That seems unlikely, especially when you consider that both of these teams finished inside the Top 10 in red zone scoring percentage last season. Both teams also prefer to push the pace at times, which should also help our case for the Over!
ATS Betting Trends for the Over:
Over 9-2 in Vikings last 11 road games.
Over 4-0 in Vikings last 4 games as an underdog.
Over 5-0 in Eagles last 5 home games.
Over 5-1 in Eagles last 6 home games vs. a team with a winning road record.
A Closer Look At The Odds for Vikings at Eagles
Philadelphia opened as two-and-a-half point favorites over Minnesota. The line hasn't budged off that number, which tells us that the sportsbooks are getting some decent action on both sides. Approximately 57% of tickets so far have been on the Eagles.
As for the total, it opened at 48 and the Over has received a ton of interest from bettors. The total was pushed up to as high as 51 before it settled at its current number of 48.5 or 49.
We pulled the trigger on the Over at 50.5, so we obviously like it at 48.5 even better. The weather report looks clear with very little wind so that shouldn't be a concern. Let's cheer for some fireworks tonight in the City of Brotherly Love.