Eligibile VA residents that have not yet registered on the Virginia lottery website have more incentive than ever to do so this August. Register using the VA lottery promo code found at the top of this page to receive 20 free games of Vegas Cash Drop.
We update our promo codes daily throughout the year to ensure Virginia residents that register at the VA lottery website using our bonus offer always receive the max bonus available.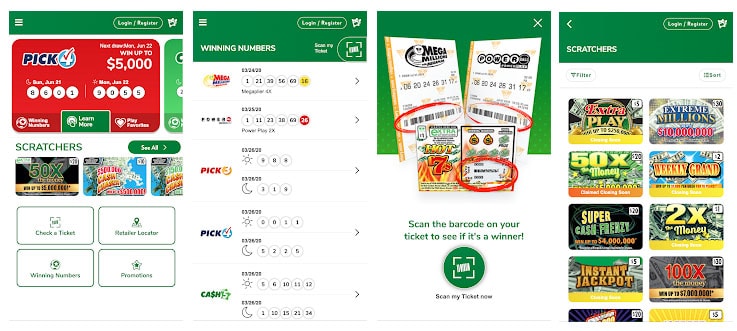 Virginia Lottery: More Ways to Play
The Virginia lottery website is considerably better than what most state lotteries offer online. They offer a massive variety of lotto games that range from $0.05 to $20 per instant game with top prizes reaching as high as $100,000.
Whether you are interested in playing instant games, online scratchers, online keno, or simply finding last night's winning lotto numbers, the VA Lottery website is your one-stop-shop in Virginia.
If you live in Virginia and are at least 18 years old, this August is a great time to get started using the VA lottery website and app. Register today using our exclusive promo code and receive 20 free games.
Details for the Current Free Promo Game Offer
New users that register using our featured offer receive 20 free Vegas Cash Drop games. This is an instant game that pays out a top prize of $50,000. Anything you win with these free games is yours to keep. This represents a great way to earn some free cash that can be used to enter even more games on the VA Lottery website.
This information was updated on July 28, 2022, and will be checked daily against new offers to confirm this is the best available promotion. We will always update the featured offer and this breakdown of what free games/tickets you receive for using our promo code.
In addition to our current promo code offer, the VA Lottery will often offer deposit bonuses and even bonus draw offers to new players. In fact, the current PA Lottery promo code offer includes a 100% deposit bonus, up to $500. With a competing state lottery offering such an attractive promotion, the VA Lottery may be pressured to incentivize their state's players in a similar manner.
Games Available on the VA Lottery Website
In addition to the free game, there is a seemingly endless list of games available on the Virginia lottery website and app. These include instant games that resemble a slot machine type game, draw games such as Keno, PowerBall, and Mega Millions, and online scratchers that play similarly to scratch-off tickets.
You can purchase tickets to all Virginia and national lotteries through the website and app. The Virginia lottery adds new games that are online-exclusive on a seemingly weekly basis. Meaning there is almost always something new for VA residents to play.
Often times when a new game is released, VA Lottery will update the promo code offer to give new players a chance to play the game for free. Looking for even more action this August? Check out the best available Virginia sports betting bonus offers from every legal VA sportsbook!