All of the talk leading up to the Utah Utes traveling to Gainesville to play the Florida Gators this Saturday has surrounded the importance of the game for the PAC-12 school. If Utah wins, will it propel the Utes to the playoffs this season? Could Utah position itself for a spot in the Big Ten and future expansion by defeating the SEC foe?
With a new coach and host of young, talented players, the talk surrounding the Florida Gators is surprisingly tempered. How quickly can Billy Napier turn this storied SEC program around? Can Anthony Richardson become the QB fans have seen during the Florida spring game? Can the Gators become an elite defensive unit?
Fans from both sides will start to answer those questions late Saturday evening in one of this week's premier college football games.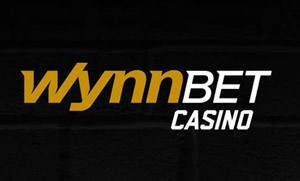 Bet $100, Get $100 Free Bet
At WynnBet Sportsbook
What to Expect from the Utah Offense vs Florida
Once QB Cam Rising took the reins, Utah's offense hit its stride. In 2021, Rising went 9-2 as a starter for the Utes, throwing for nearly 2,500 yards with 20 TDs and only 5 INTs. Five of the six leading receivers from last year's squad return, including a tandem of NFL prospects at the TE position in Brant Kuithe and Dalton Kincaid. Together, the duo hauled in a combined 86 receptions, 1,111 yards, and 14 TDs.
While Utah has a reliable passing attack, running the ball is the Utes' preferred offensive strategy. RB Tavion Thomas (1,108 yards, 21 TDs) will once again lead the backfield in his final year with veteran Micah Bernard and four-star recruit Jaylon Glover more than ready to take handoffs from Rising.
Three full-time starters return on the offensive line as well as Jaren Kump, a lineman who was lost early in the year to injury. In 2021, the offensive line was elite, helping Utah average 217 yards rushing per game and allowing only 13 sacks all season. If the line returns to form, defenses may look helpless stopping the Utes.
What to Expect from the Florida Defense vs Utah
The Gators will rely on a much-improved secondary loaded with talent and experience. Corners Jason Marshall Jr and Georgia transfer Jalen Kimber look like a reliable one-two punch for handling receivers. At safety, Trey Dean III and Rashad Torrence II should see the bulk of the action for Florida, but four-star recruit Karami Wilson will be in the mix for playing time.
Beyond the backfield, the remainder of the defense will lean on experienced players to lead up-and-coming recruits. Brenton Cox Jr is an elite DE who will anchor Florida's defensive line. Gervon Dexter will also see significant action after starting nine games last year. The linebacker position will rely on seniors Ventrell Miller and Amari Burney to provide stability.
What to Expect from the Florida Offense vs Utah
Napier built Louisiana into a run-first, line-dominant offensive juggernaut. To do the same in Florida, he's brought in a couple of his former players to retool an offensive line that was mediocre last season. Three starters return from 2021, and Louisiana transfer O'Cyrus Torrence is expected to play immediately for the Gators.
Florida's starting signal caller is set. Anthony Richardson is a 6'4" dual-threat QB that recorded 930 total yards last season with his arm (529 yards, 6 TDs, 5 INTs) and with his legs (401 yards, 3 TDs). After splitting time last season, Richardson has the inside track for the full-time job. Ohio State transfer Jack Miller III waits in the wings if issues arise.
As for the skilled positions, the Gators are loaded at running back. Three players - veteran Nay'Quan Wright, Louisiana transfer Montrell Johnson, and five-star recruit Lorenzo Lingard - should earn carries this season. Justin Shorter should lead the wide receiver corp after catching 41 passes for 550 yards in 2021. Arizona State transfer Ricky Pearsall and former top 75 recruit Xzavier Henderson should also see opportunities as receivers this year.
What to Expect from the Utah Defense vs Florida
A key transfer from the Gators could be the missing piece in shutting down opponents this season. The linebacker group lost standouts Devin Lloyd and Nephi Sewell to the NFL in 2022, leaving Florida transfer Mohamoud Diabate as Utah's key to stopping opponents' offense. Both LBs Karene Reid and Lander Barton have the playmaking capabilities to form a formidable linebacker corp.
The frontline and backside of the defense, meanwhile, also look primed for big seasons. Defensive end Van Fillinger (9.5 TFL, 5.5 sacks) and DT Junior Tafuna (5.5 TFL, 4.5 sacks) are expected to apply pressure on quarterbacks this fall. Utah will have JaTravis Broughton return after suffering a midseason shoulder injury in 2021. Pairing him with Clark Phillips gives the Utes two shut-down corners to go along with a budding star at safety in Cole Bishop.
Best Bet: Utah -2.5 (Caesars)
If the point spread was between 5.5 - 7.5 points, this would be a much more difficult decision. However, the favorable 2.5-point spread is based on the perception Utah will struggle in The Swamp, an unfriendly, humid environment for opponents.
While Florida undoubtedly is talented and should make this a competitive game, the Gators will struggle on both sides of the ball against the experienced Utes. Plus, over the last three seasons, Utah has only played in six games decided by one score or less. That's only two times each season that Utah has played a game decided by seven or fewer points.