50-year old Phil 'the Thrill' Mickelson shocked the PGA Tour world by winning the PGA Championship on May 23. "Lefty" navigated the tricky winds of the Ocean Course at Kiawah Island with pinpoint precision. Mickelson scored a huge payday for his gambling supporters as his odds were as high as +35000 at some sportsbooks. As golf fan favorite John Daly said, "Chalk one up for the old guys".
Can Mickelson (+5000) again shake up the sports world by finally winning the US Open title that has eluded him his entire career? That would give him the career grand slam, but how likely is another Mickelson major win? Can Big Beefy Bryson DeChambeau successfully defend his title?
Also, don't count out former US Open champions like Brooks Koepka, Jordan Spieth, Gary Woodland (+8000), Dustin Johnson, Justin Rose (+4000), and Rory McIlroy. What golfers have some value at their current betting odds? Let's take a look at those odds from our trusty friends at PointsBet.
Current 2021 US Open Odds
Updated Odds from DraftKings SportsBook
| Team | Odds |
| --- | --- |
| Brooks Koepka | +1000 |
| Jon Rahm | +1000 |
| Bryson DeChambeau | +1200 |
| Jordan Spieth | +1400 |
| Dustin Johnson | +1400 |
| Justin Thomas | +1400 |
| Rory McIlroy | +1400 |
| Xander Schaffele | +1800 |
| Colin Morikawa | +2700 |
| Patrick Cantlay | +2700 |
| Patrick Reed | +2700 |
| Viktor Hovland | +2700 |
| Team | Odds |
| --- | --- |
| Daniel Berger | +2900 |
| Webb Simpson | +2900 |
| Hideki Matsuyama | +3300 |
| Tony Finau | +3300 |
| Tyrell Hatton | +3300 |
| Will Zalatoris | +3300 |
| Tommy Fleetwood | +3700 |
| Justin Rose | +4000 |
| Paul Casey | +4100 |
| Scottie Scheffler | +4100 |
| Louie Oosthuizen | +4200 |
| Adam Scott | +5000 |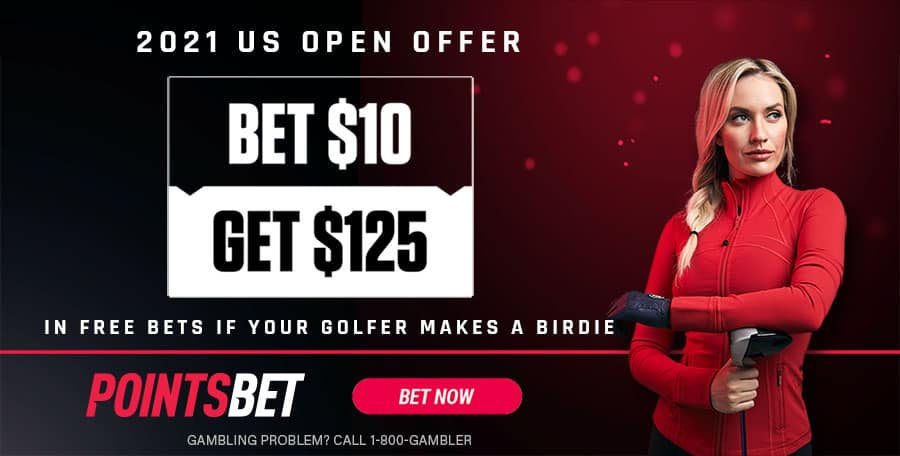 Favorite Bet to Win 2021 US Open: Patrick Reed +2700
Most of the time there is an abundance of value on golfers that most people simply do not like. Patrick Reed has a reputation for bending the rules, and his villain-type of attitude rubs a lot of folks the wrong way. However, our numbers say that Reed should be priced in the same range as Thomas, McIlory, and Spieth.
Reed has nine PGA Tour wins including one major title at The Masters back in 2018. Astute golf bettors may be familiar with the phrase 'horses for courses.' Well, Reed is the perfect horse for this Torrey Pines course!
Let's not forget that Reed won the Farmers Insurance Open right here at Torrey back in January with an insane score of -14 under! Reed left the whole field in the dust with an emphatic five-shot victory! No one is even talking about Reed as one of the main favorites to win the US Open so that is why we like him even more. This guy plays his best golf when people are either hating on him or ignoring him completely.
One factor we look at when handicapping golf is the current form. Even though the US Open is three weeks away, we can still glean some good insight from Reed's recent tournament performances. Here are some of his recent finishes.
Reed shook off a rough start at the PGA Championship to finish a respectable T-17. "Captain America" played brilliantly in the Wells Fargo a few weeks ago by finishing in a tie for sixth place. Also, back in April at The Masters, he finished in a tie for eighth place.
As you can see, Reed is in pretty decent current form. Couple that with his good memories from Torrey Pines back in January and you see why we love him at the nice price of 27 to 1. It would not surprise us at all if Reed wins his second major at the US Open.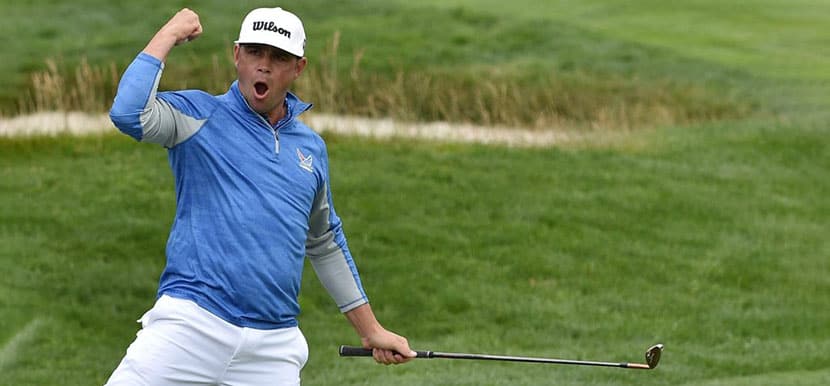 Longshot Bet to Win 2021 US Open: Gary Woodland +8000
Do the books know that Woodland has four careers PGA Tour wins as well as a major championship? We get that he's not in the best of current forms, but 80 to 1 is just flat-out disrespectful. Our numbers say that Woodland should be in the 40-50 to 1 range so there's plenty of value for us to bite at this ridiculous 80-to-1 price.
Woodland has some good course history at Torrey Pines South. He has played in 12 total events at this course and has made the cut 11 times. He also has two Top 10 finishes and five Top 25 placings. That's an awfully good run for a guy that currently has the longshot odds Woodland has at PointsBet.
The former Kansas Jayhawk is perennially one of the longest drivers in professional golf, and he is currently ranked 10th in driving distance for 2021 with an average drive of 311 yards! Bombers usually perform well at Torrey Pines so that could be a nice advantage for Woodland. If he can hit it well all week off the tee, the rest of the field better look out!
The one part of Woodland's game that plagues him is putting. Woodland has looked shaky most of 2021 with the flat stick. Hopefully, he can figure some things out before the US Open begins in about three weeks.
* Just as a reminder, if you want to take a shot on a longshot like Woodland, take advantage of our current PointsBet promo code offer. With this promotion, you will receive a $125 payout if Woodland scores a birdie during the US Open tournament!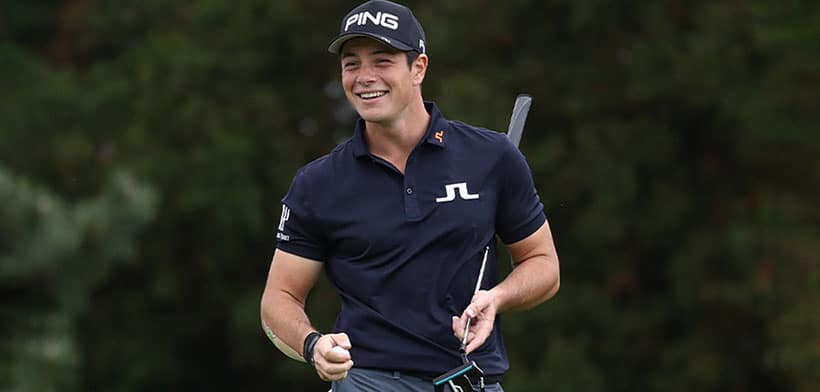 Bonus Bet for the 2021 US Open: Viktor Hovland +2700
It is hard to believe this is only Hovland's third year on the PGA Tour. This 23-year old looks more comfortable than most season Tour veterans. It is only a matter of time before this kid breaks through and wins a major! At the same 27-to-1 odds we just targeted with Reed, were willing to bet Hovland makes a run at his first major here at the US Open.
Hovland is one of the best pure ball strikers in every tournament that he enters! So far this year, Hovland ranks 4th in strokes gained off the tee and 8th in strokes gained tee to green! His putting is average and his chipping can be a problem at times. However, most of the time Hovland knocks it so close to the pin that he doesn't need to worry about chipping.
A great reason to love Hovland is his attitude. The guy does not get upset about anything, which is highly impressive for a younger golfer. The former Oklahoma State Cowboy has proven that he can handle adversity with a smile, and that is an endearing quality.
Hovland is no stranger to playing well in the US Open as he placed T-12 in 2019 and T-13 in 2020. Also, he finished in second place at the Farmers Insurance Open behind Patrick Reed back in January. Get on this guy's train now before the books start consistently pricing him in the teens.
Browse Latest Articles