Now is the time to act for bettors wanting to get some action on the US Men's basketball team. Following a game one loss to France, Unibet has moved team USA's odds to win gold to -177. Keep in mind odds for Team USA were at -1000 just one month ago and -400 prior to the loss to France.
PointsBet and BetMGM currently have the US men at -250, while several other books removed the men's basketball gold medal future altogether.
Given the way this line has moved following each result, it seems likely these odds adjust again if Team USA covers the nearly 40-point spread against Iran on Wednesday. If you still want to get action on the US winning gold, the next 24 hours seems like the window to do so.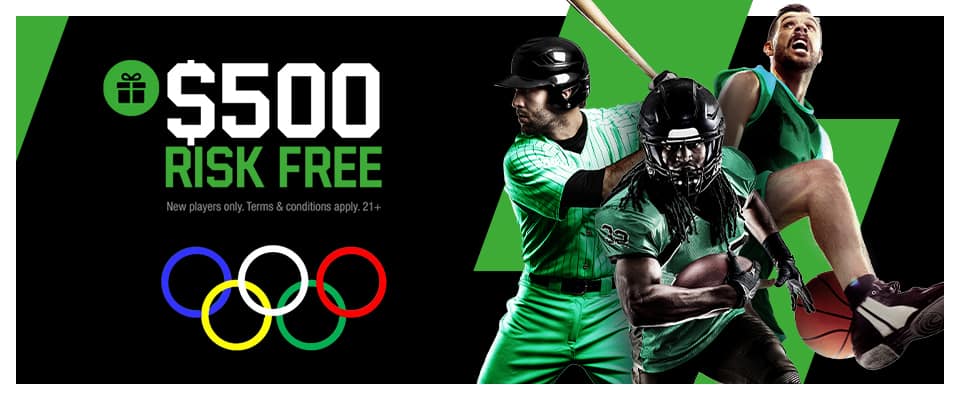 How to Get a Risk Free Team USA Bet at Unibet
Sign up at Unibet (New Players Only)
Make an initial deposit.
Place any Team USA bet.
If the bet loses, receive a refund!
Cause for Concern
Having lost 3 of their last 5 games, there are legitimate reasons US fans should doubt this team can win the USA's fourth-straight gold medal. In fact, if we look at this team's performance, it closely rivals what we saw from the 2004 team that lost in the group stage to Puerto Rico and Lithuania, before getting knocked out by Argentina in the semifinals.
Following that loss, USA Basketball vowed to make the changes necessary to ensure that type of performance would not happen again. Team USA had only lost two games in the previous 68 years of Olympic basketball leading up to those Olympics.
Many will point out how young that team was, with six players under 22, but it's worth pointing out that included in that youth was LeBron James (19), Carmello Anthony (20), and Dwayne Wade (22). James and Wade would go on to finish in the top 10 in the NBA in scoring the next season, while Anthony finished 19th.
The fact that the 2004 team stumbled early in the group round and was not able to right the ship in time to beat Argentina in the semifinals indicates that it is more than possible that Team USA exits early here in 2021.
Cause for Optimism
As bad as the past few weeks have been for the Team USA, they are going to be massive favorites in every game moving forward. That starts on Wednesday, where they are 39 point favorites against Iran.
This Olympic field is far from loaded, in fact, 5 of the top 11 teams in the current FIBA world rankings failed to even qualify. Furthermore, of the teams that could pose the biggest threat, Australia and Spain, neither has a bonafide superstar on their roster. In 2004, when Argentina defeated the US in the semifinals, Manu Ginobili was virtually unstoppable.
In the end, Team USA will almost certainly make it out of group play and into elimination play. In a win-or-go-home situation, the difference should come down to defensive effort. With Durant, Lillard, Tatum, and Booker, nobody can score with this team. If Popp can get them to defend for a three-game stretch a gold medal still seems like a lock.
Team USA Schedule this Week
One thing bettors should definitely keep an eye on when wagering on any Olympic event is the schedule. With Japan 13 hours ahead of us, games start at all hours of the night. Here is a look at Team USA's schedule for this week:
USA vs Iran - Wednesday July 28th at 12:40 AM EDT
USA vs Czech Republich - Saturday, July 31 at 8:00 AM EDT
Should the USA advance, the quarterfinals are scheduled to be played on Monday and Tuesday of next week, with the semifinals on Thursday, the bronze medal game on Saturday, and the gold medal game on Sunday.
Browse Latest Articles