It has been a while but we finally got our clean sweep of a Fight Night card last weekend. Chase Hooper got lit up and schooled by Steve Garcia and now his future in the UFC is up in the air as he dropped to 3-3. But for our under 2.5 rounds, the early finish was nice to cash our ticket.
Tresean Gore pulled off one of the most impressive submission finishes in quite some time and did so prior to the 2.5-round mark as well and cashed our 2nd ticket. Finally, in the main event, Arnold Allen attacked Kattar's leg so violently that it ultimately ended the fight for a TKO.
This weekend's fight night card does not have the greatest of names on it but there are still a couple of mid-level guys. Even so, there are some edges that we see as valuable on the card, so we'll look to continue our nice little run inside the octagon.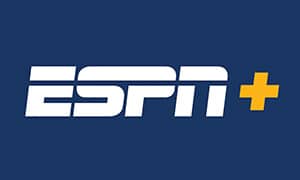 Stream UFC Fight Night
With ESPN+
Main Event Play: Mariana Rodriguez/Amanda Lemos Inside the Distance
Best Available Odds: -150 at DraftKings
Amanda Lemos does not like to allow fights to go to decision, whether she wins or loses. In fact, both of her losses have come via finish and as a decent underdog here, that may be the exact case.
However, if she is to pull off the upset, we believe she will do so without a decision as she will look to keep the fighting pace more up-tempo than many other Strawweights.
Main Card Top Play: Daniel Rodriguez
Best Available Odds: +105 at DraftKings
This line feels like an absolute steal. Rodriguez has won 4 straight heading into this matchup while Neil Magny is fresh off a submission loss to Shavkat Rakhmonov.
We expect Rodriguez to push the pace and try to overwhelm Magny on the feet. If it does get into a grappling contest, D-Rod has the advantage there as he has the better takedown defense.
In the end, we feel that Rodriguez should be a decent-sized favorite here and the price we are getting is too much to pass up. Holy Value, Batman!
Prelim Card Top Play: Minner/Nuerdanbieke Fight to Start Round 3: YES
Best Available Odds: -125 at DraftKings
Both Minner and Shayilan have strong grappling backgrounds. Minner is from a Jiu-Jitsu style while Shayilan comes from a wrestling style.
2 of the last 3 fights for Minner have gone the distance and 4 of the last 5 have ended the same way for Shyilan. We believe this one will likely go to a decision but at the price of just -125, we will cover ourselves in case there is a 3rd round finish.