Well, we struggled last weekend with Dos Anjos running out of gas in the 5th and taking a pummeling from Fiziev. Tresean Gore was also a big disappointment in his short fight with Cody Brundage. We did score one win with Kennedy Nzechukwu who finally fought to his potential and made adjustments during the fight to take advantage of his strength and his opponents' weakness.
We get another fight night card this weekend with an extremely early start of 11 am EST for the prelims and 2 pm EST for the main card. There are a few women fights on this card that have the potential of stealing the show from our main event featherweight bout between Ortega and Rodriguez. The Bantamweight match between Ricky Simon and Jack Shore is another one that could end up being the fight of the night.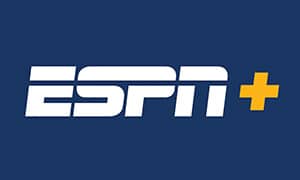 Stream UFC Fight Night Free
With ESPN+ Trial
Betting Odds for Saturday's UFC Fight Night
For the second straight week, this card features a fairly balanced set of fights, with only two fighters having odds better than -205. Ortega remains the betting favorite in the main event. Here are the current odds for the main card for Saturday's UFC Fight Night:
| Fight | Odds | Total Rounds |
| --- | --- | --- |
| Ortega vs Rodriguez | Ortega (-170) | Under 4.5 (-130) |
| Waterson-Gomez vs Lemos | Lemos (-315) | Under 2.5 (+185) |
| Jingliang vs Salikhov | Salikhov (-175) | Under 2.5 (+120) |
| Schnell vs Sumudaerji | Sumudaerji (-260) | Under 2.5 (-150) |
| Burgos vs Jourdain | Burgos (-170) | Under 2.5 (-120) |
| Murphy vs Tate | Tate (-205) | Under 2.5 (+260) |
Parlay of the Night: Mudaerji and Soriano
Best Available Odds: -105 at Draftkings
Soriano is coming off back-to-back losses, all be it, to a couple of very strong opponents. He is facing Dalcha Lungiambula, who is also on a 2-fight losing streak to a couple of quality opponents as well. Overall, we believe Soriano will show his superiority on the feet and also in avoiding takedowns from Dalcha. This will likely go to a decision but as always, the parlay takes the guessing out of it.
Su Mudaerji has won his last 3 fights, 2 coming via decision and the other by KO/TKO. In his career, he has 13 victories by KO and all 4 of his losses by submission. He is facing Matt Schnell, who has a majority of his victories coming via submission, but is not going to have that type of success over Mudaerji. We expect this to stay on the feet for the most part where Mudaerji has the advantage.
Underdog of the Night: Lauren Murphy
Best Available Odds: +175 at Draftkings
We believe we are getting an incredible deal with this price on Murphy. The public loves Meisha Tate and loves a comeback story. Unfortunately for Tate, it just does not seem that she has the tools that she did in the past. Her win over Marion Reneau should not have impressed anyone. Reneau had lost 4 straight prior to that and Tate's loss to Vieira showed kinks in her game. Now she faces Lauren Murphy who had won 5 straight fights prior to her bout with Valentina Shevchenko where she was completely outclassed. Murphy will rebound with this fight and show everyone that she should still be in the mix at flyweight and that Tate is no longer on that level.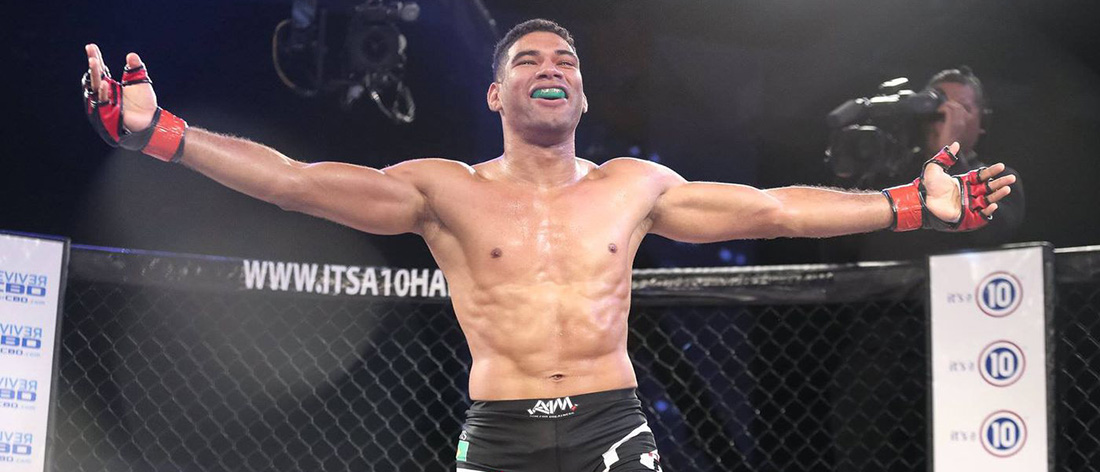 Live Dog Quick Hitters
In addition to Lauren Murphy, we've identified a pair of underdogs worth backing from this Fight Night card. Bet each of these outright at plus-money, or parlay them for a potential +561 payout.
Herbert Burns
Best Available Odds: +175 at WynnBet
Burns had 3 straight victories in the 1st round of the contender series prior to getting dropped by Daniel Pineda. Burns is 8-0 in fights ending by submission and will look to get this fight on the ground with Bill Algeo's strong striking game. Algeo has 2 of his 6 losses coming by submission so the threat will be there in this one. We love the value on this live dog play of Burns and would sprinkle a little on submission as well.
Charles Jourdain
Best Available Odds: +145 at FanDuel
Shane Burgos will certainly give Jourdain all he can handle in the striking game. However, Jourdain has never been KO'd and has a sneaky strong striking game himself. Burgos will have the reach advantage, but will he be able to use it effectively? We think he will Jourdain will be using the Josh Emmet strategy that was effective in keeping the 5.5-inch reach advantage void.