What an absolutely WILD night we were all treated to last Saturday at UFC 279. Unfortunately, we had some of our plays get voided due to the matchup changes. But we did end up being profitable on the night with our remaining plays and that is always the goal.
Our parlay collapsed when Johnny Walker remembered how to actually fight and dominated Cutebala. Our Ferguson and Rodriguez plays were the voided ones, but our final 3 plays went a sweet 3-0. This included a +330-dog win with Chris Barnett, who came back from the brink of being finished to get a finish himself.
We also picked up another plus money win with the Pickett/Tiuliulin fight finishing with a KO. These were both after our initial parlay of Dumont/Alateng came through with relative ease.
This weekend we are back to the fight night card and have a couple of notable names lined up, including some of the toughest females in their divisions. We expect less fireworks than last weekend's craziness but we should still have a solid night of fights nonetheless.
Featured UFC Fight Night Offers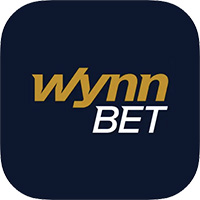 Bet $100, Get $100 Free
Use Promo Code: XEWB4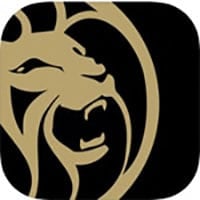 Bet $10, Get $200 Free with BetMGM
New Customers Only
Parlay of the Night: Pat Sabatini & Cory Sandhagen
Best Available Odds: +135 at DraftKings
We love our Philadelphia fighters and Pat Sabatini is one of the best to come out of the area in recent years. At 17-3, he is looking to get into the upper echelon of featherweights. He is getting a good test here against Damon "The Leech" Jackson.
This fight is likely to get to the ground quickly as both fighters have a BJJ background. Sabatini is just a bit more skilled than Jackson here and we expect him to work his way to a win by decision.
Our other leg of the parlay is on the back of Cory Sandhagen, who is on a 2-fight losing streak. Those losses, 1st to TJ Dillashaw in a very controversial decision and then to Yan in another decision, are losses against extremely high-level fighters.
Now, we are not knocking Yadong, he can strike with some of the best, but we believe Sandhagen is better on the feet and will use his length to keep Yadong at bay.
Underdog of the Night: Rodrigo Nascimento
Best Available Odds: +155 at FanDuel
We love the value we are getting on this underdog play. Nascimento could easily be the favorite in this fight and time will tell as we get closer if this line flips at all. However, we want to be on the plus-money side now.
Nascimento is 4-1 in his last 5 fights with his lone loss coming to Chris Daukaus during his quick rise in the ranks. Boser was riding a 2-fight loss before picking up a KO victory over Saint Preux back in late June.
Nascimento will hold a 4.5-inch reach advantage and is better on the mat with his BJJ. If he isn't able to use his reach in the standup, we believe he will shoot to get things on the ground and make it ugly.
Bonus Play: Njokuani & Rodrigues to Go the Distance
Best Available Odds: +200 at FanDuel
Both of these guys have massive KO power and that is why the finish being by KO/TKO is juiced. However, both men have serious chins as well. Njokuani has won by KO/TKO in all 3 of his UFC fights and Rodrigues has done the same in 2 of his 4 UFC fights.
This is likely to stay on the feet but Rodrigues is savvy and will try to avoid the big shots from Njokuani early and try to turn this into a marathon. This will play right into our nice 2-to-1 ticket here. Good luck with all of your Fight Night action!