UFC 276 had tremendous potential in star power and lineup but left much to be desired from many fans. The no contest in O'Malley fight and overall, rather boring main event was not exactly what many had in mind. However, from a betting standpoint, we were happy with the majority of the results.
We hit both of our parlays with Miller and Adesanya winning rather easily and Jalin Turner making short work of Brad Riddell closed the last leg of our other parlay that featured Muniz winning by unanimous decision. We lost our Holloway play as he was just completely outclassed by Volkanovski and Strickland got laid out by Pereira.
We take a step back in terms of star power with the Saturday, June 9 UFC Fight Night card, but we are not short on value. And truly, it seems that whenever we have a fight night card with little hype, we get treated to some incredible fights. Let's hope that rings true this weekend.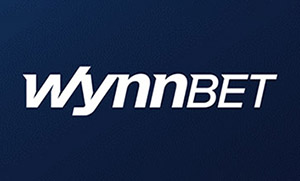 Betting Odds for UFC Fight Night: Dos Anjos vs Fiziev
At the moment, Fiziev is a -210 favorite on the moneyline in the headliner bout for Saturday's Fight Night. In total, this card looks to be entertaining as none of the six fights have odds greater than -275. Find the current odds and total rounds for each fight in the table below.
| Fight | Odds | Total Rounds |
| --- | --- | --- |
| Dos Anjos vs Fiziev | Fiziev (-210) | Under 4.5 (+225) |
| Borralho vs Petrosyan | Barralho (-225) | Under 1.5 (+130) |
| Nurmagomedov vs. Silva | Nurmagomedov (-275) | Under 2.5 (-235) |
| Vanderaa vs Sherman | Vanderaa (-190) | Under 2.5 (-160) |
| Calvillo vs Nunez | Calvillo (-150) | Under 2.5 (-225) |
| Johnson vs Mullarkey | Mullarkey (-230) | Under 2.5 (-175) |
Parlay of the Night
Tresean Gore & David Onama (-105 at WynnBet)
Tresean Gore is coming off a very tough fight against a now 8-1 Bryan Battle. Gore is still very raw and in the early stages of his career. He is getting Cody Brundage here and is going to be at a disadvantage both on their feet and on the mat to Gore. We believe this line is way off and Gore should be much closer to -200 here. We are adding Onama to this to cut the juice as we believe he will be giving Garrett Armfield a very unkind welcome to the UFC in his debut here.
---
Underdog of the Night
Rafael Dos Anjos (+180 at WynnBet)
This play hurts a bit. We are big fans of Fiziev but the one thing that seems to be lacking in his short career thus far is his cardio. This will be the first fight of his career that is set for 5 rounds. Dos Anjos is a veteran and has been to the 5th round on numerous occasions. If he is able to withstand the Fiziev flurry that will surely come in rounds 1 and/or 2, he should be able to take advantage of a gassed Fiziev.
---
Bonus Best Bet Pick
Kennedy Nzechukwu (-130 Fanduel)
Kennedy is coming off back-to-back losses and in neither one did he look his best. Prior to those losses, Kennedy knocked out both Carlos Ulberg and Danilo Marques. In this matchup, he is facing Karl Roberson whose style is Jiu-Jitsu, which is much different than his previous 2 opponents that like to stand and strike.
Kennedy has a 9-inch reach advantage here and will be able to stay away from big strikes that seem to have stunned him in the previous 2 fights. We wouldn't be surprised if he gets the win via KO, but by decision is definitely a possibility, which is why we will be betting the moneyline on this one.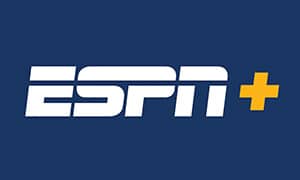 Stream Every Fight Night Free
With ESPN+ Trial Offer