What an amazing card of fights it turned out to be last weekend, up until the main event that ended without much action. We lost our parlay on one of the greatest comebacks I have ever seen when Matt Schnell pulled off the submission of Su Madaerji after being absolutely pummeled all round.
That was adding insult to injury after losing the Herbert Burns fight in a similar fashion. Burns looked to have a submission all but locked up only to eventually succumb to a knee injury. We did score a great +175 win on Lauren Murphy who looked a step above the veteran Tate just as we expected.
This week the UFC heads back to the O2 Arena in London and if the previous visit is any indication, this card should be just as fun as the sold-out crowd enjoying it. Tom Aspinall may be in the main event but make no mistake, the crowd is there to see 2 of England's favorite fights in Molly "Meatball" McCann and Paddy "The Baddy" Pimblett.
The fight that may steal the show, however, is the middleweight tilt between Jack Hermansson and Chris Curtis. All of those names are on the main card but the prelims are full of up-and-coming names that will be looking to put on a show.
UFC 277 is next week, but Saturday's card looks like it will be an entertaining one. Let's take a closer look at the four picks that make our best bets from the July 23 UFC Fight Night card.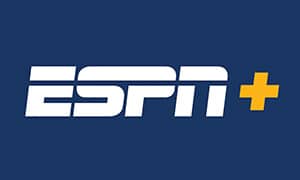 Stream UFC Fight Night Free
With ESPN+ Trial
Best Parlay Bet: Nikita Krylov & Tom Aspinall
Best Available Odds: +160 at DraftKings
Gustafsson has not won a fight since 2017 and has taken multiple long lay offs between fights. At this point, it almost seems as if he is picking up a fight just to pick up a big of money. Not to say Krylov is setting the world on fire either, but he should be able to handle Gustafsson in this fight.
Tom Aspinall is one of the hottest fighters in the game right now. He has serious power, is athletic and can submit opponents in ways most heavyweights are not capable. Curtis Blaydes is no slouch, but if his fight against Derrick Lewis is any indication, his inability to shoot effectively is going to keep this fight off the mat and that is very Aspinall is light years ahead of Blaydes.
Best Underdog Bet: Paul Craig
Best Available Odds: +135 at FanDuel
I am sorry but there is not reason Paul Craig should be an underdog in this spot. He is matched up with Volkan Oezdemir here and these guys' careers could not be headed in further directions. Oezdemir was at his peak in 2018 where he earned a title shot against Cormier and lost by KO/TKO. Since that loss, he has gone just 2-4, which includes back-to-back losses. Granted, Prochazka is now champion and Ankalaev is now the #4 contender, they both looked far superior to Oezdemir.
Craig, on the other hand, has won 4 straight fights with none going further than middle of the 2nd round. I would not be shocked to see Craig pull off another submission victory in this fight and send Oezdemir packing and re-thinking his UFC future.
Best Prop Bet: Paddy/Leavitt Fight to Start the 3rd Round: No
Best Available Odds: -135 at PointsBet
I have been on the record ever since this fight was announced saying that I believe Leavitt is going to cause serious problems for Paddy. And as much as the over 2:1 price is tempting and even more so, the 6:1 price via submission; I just can not bring myself to bet against the Baddy.
Instead, we will take the under, so to speak, in rounds for this fight. Paddy has had some horrific starts to fights and this will protect us against that. Also, Paddy will likely try to keep the fight on the feet where he has an incredibly superior advantage over Leavitt's striking.
Bonus Bet: Jai Herbert by KO/TKO/DQ
Best Available Odds: -105 at FanDuel
Herbert has a striking background and that is something that Kyle Nelson does not handle well. Neither of these guys has had a fight go the distance yet and that is unlikely to change this weekend. Billy Quarantillo KO'd Nelson at the beginning of the 3rd round in Nelson's last fight. Herbert certainly has the power to hurt Nelson. Jai has 9 of his 11 wins coming via KO/TKO, including his last 2 wins. Nelson's grappling is going to be of little concern for Jai and he will use the 6-inch reach advantage he has to the fullest.