We failed to have a profitable fight night last week as Grasso won by decision and killed our main event split play of her by KO or Araujo to win. We did hit Menifield by KO at even money for us on our main card play which was just as we expected. Our prelim card play was tough to watch. Nick Maximov sustained an obvious leg injury in the 1st round left him unable to fight a true fight. He gutted out a full 3 rounds and lost by unanimous decision.
This week, we have an absolutely AMAZING pay-per-view card for UFC 280. The main card is literally loaded with matchups that all have fight-of-the-night potential. And the prelims have a ton of familiar names and have the final fight of that part of the card that could be a co-main event on most main cards. We have all been waiting a while for this one and it should not disappoint.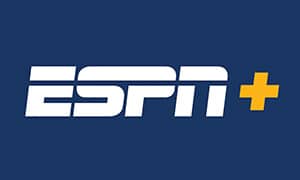 Stream UFC 280
On Pay-Per-View With ESPN+
Main Event Play: Charles Oliveira
Best Available Odds: +160 at Caesars
We have doubted the old head long enough. We have faded Oliveira in his last 3 fights and while we absolutely love Islam and believe he is definitely a future champion.
However, we think Islam is coming into this fight too overconfident and will be susceptible to making a mistake that is impossible to do and win against Oliveira. To get the champ at more than 1.5 to 1 odds here makes sense in terms of value.
Main Card Underdog Play: Sean O'Malley
Best Available Odds: +225 at DraftKings
Much like our play on Oliveira, we really like Petr Yan and have seen him do some "champion-like" stuff in his previous fights. He is extremely technical and can be an absolute bulldog on the ground. That all said, a lot of people are sleeping on O'Malley's ability to avoid being taken down.
The other piece is that Yan is a striker by nature and if he plans on staying on his feet with Sean, it could turn into a clinic. O'Malley has a great jab and is a superior striker.
He will use his length and reach advantage to keep Yan at bay if this one does stay on the feet. Value is too good to pass up here.
Main Card Parlay of the Night: Aljamin Sterling & Manon Fiorot
Best Available Odds: +135 at DraftKings
Dillishaw arguably lost his last fight to Corey Sandhagen back in July of 2021. He injured his knee and has yet to get back into the octagon. Sterling submitted Sandhagen in his matchup with him back in June of 2020.
He then went on to win by DQ over Yan and then came back and defeated him by decision. We have been critical of Sterling and will continue to be as his mouth is always spouting stuff that just does not make sense. However, we like him in this matchup against TJ who we believe is not the same fighter anymore.
Chookagian will have the reach advantage in this fight but Fiorot is the more polished fighter here. She will have the advantage if this fight gets to the ground and while Chookagian can strike with anyone, she also takes a ton of damage. Fiorot has the power to put her away if things stay in the standup.
Main Card Prop Dart: Dariush/Gamrot Fight to be won by Split or Majority Decision
Best Available Odds: +450 at DraftKings
If we had to make a play on this fight and back a fighter, it would be Dariush. The dog claims too much value here but we believe that this is going to be an incredibly close fight.
Both fighters are tremendous at stuffing takedown attempts and both have the power to knock out the other. If it does go to the ground, it will be very entertaining as Dariush has 8 wins by submission and Gamrot has 5 and comes from a wrestling background.
Prelim Card Parlay of the Night: Muhammad Mokaev & Sean Brady
Best Available Odds: -115 at DraftKings
We are putting Mokaev into this parlay to just lower the juice on what our real top play which is Sean Brady to win. We love Belal, his fights are always entertaining, and he has shown incredible leaps in talent recently. He even went to train with Khabib in order to get his wrestling stronger for this fight.
Now, if he had been working with Khabib for a couple of years, we believe it would pay dividends. But, after just a couple of months, he will still be light years away from Brady in terms of grappling.
We believe Brady will grind this one out from start to finish. He knows Belal will want to strike with him and keep him out of his comfort zone but Brady is just too creative in takedowns and grappling.
Prelim Underdog Play: Gadzhi Omargadzhiev
Best Available Odds: +145 at BetMGM
We are getting a matchup on the prelim that pits two Russian middleweight fighters against each other. Abubakar is just 2-2-1 in his last 5 fights but did win his last fight against Jared Gordon back in March of last year.
However, Gadzhi is 4-1 in his last 5 with his last one being a loss to Caio Borralho, who is much better than many believed going into that fight. We believe this will be a close one but Gadzhi has had tougher opponents and that will help him in this matchup.
Prelim Prop Dart: Rosa/Lansberg UNDER 2.5 Rounds
Best Available Odds: +225 at DraftKings
Both fighters have had a majority of their fights go the distance. Rosa is coming off a tough loss to Sara McMann and is going to be highly motivated to bounce back. She is a 3 to 1 favorite and we believe she is going to be seeking the knockout here.
Lansberg has just 6 losses with half of them coming via KO/TKO, showing that she is susceptible to being put to sleep. We like the value on the under here and will hopefully let us kick off this tremendous card with a plus-money win.