We are coming off a solid fight night card this past weekend. Unfortunately, Arman Tsarukyan was on the wrong end of the decision which cost us our parlay of the night but Shayilan fought an incredible fight to get us the underdog of the night victory. We were also treated to an absolute master class of wrestling put on by Umar Nurmagomedov.
On top of that, we had an absolute slugfest of a heavyweight matchup that ended with Josh Parisian making a monster comeback and getting a finish as both men were completely gassed.
As we look at the upcoming 276 card, it is impossible not to be excited about what we are in store for here. On the undercard, we will be treated to a fight with 2 fighters that have the most fights in the UFC in Jim Miller vs Cowboy Donald Cerrone.
We also have 2 hard-hitting Seans in Sean Strickland and Sean O'Malley that will take us right up to what should be the fight of the night in Volkanovski/Holloway 3.
We not only added four bonus bets on Thursday but now have 6 best bet picks from the UFC 276 card that pay plus money! If you're looking for value, you've come to the right place.
Odds for UFC 276 Main Card
UFC 276 is headlined by Adesanya vs Cannonier, with The Last Stylebender currently a heavy (-365) betting favorite. All four fights should be extremely entertaining with a nice mix of styles.
Israel Adesanya (-365) vs Jared Cannonier (+300)
Alexander Volkanovski (-180) vs Max Holloway (+155)
Sean Strickland (-105) vs Alex Pereira (-115)
Pedro Munhoz (+220) vs Sean O'Malley (-260)
Odds for UFC 276 Prelims
The UFC 276 prelim card will kick off with what should be an extremely entertaining fight between Donald Cerrone vs Jim Miller. Miller is a -210 favorite at the moment, but plenty of money has come in on each of these fighters. The prelim card will close out with Brad Riddell (+110) vs Jalin Turner (-130).
Brad Riddell (+110) vs Jalin Turner (-130)
Robbie Lawler (-125) vs Bryan Barberena (+105)
Ian Garry (-135) vs Gabriel Green (+135)
Jim Miller (-210) vs Donald Cerrone (+180)
Odds for the UFC 276 Early Prelims
The UFC 276 early prelims is a four fight card that will broadcast exclusively on ESPN+. Here are the current odds for each of the four early prelim fights.
Uriah Hall(+205) vs Andre Muniz (-245)
Jessica Rye (+200) vs Maycee Barber (-240)
Brad Tavares (-110) vs Dricus Du Plessis (-110)
Jessica-Rose Clark (-140) vs Julia Stoliarenko (+120)
Best Sportsbook Offer for UFC 276
DraftKings announced a new promo code offer that will run through UFC 276. New players that sign up with the bonus code BV1 will receive $100 in free bets with any $5 UFC 276 wager. This is, by far, the best promotion for this weekend's card. Find the details for this offer below.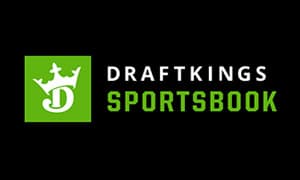 Bet $5, Get $100 Free
On Any UFC 276 Wager at DraftKings
Best UFC 276 Parlay: Jim Miller and Israel Adesanya
Best Available Odds: -115 at Draftkings
While both Miller and Cerrone are both in the twilight of their careers, it has been Jim Mille that has seemed to be having a bit of a resurgence. He has scored back-to-back wins via KO while Cowboy hasn't had a victory since May of 2019. Not only that, but Cowboy has been prepping for a fight with Joe Lauzon that had to be canceled on two separate occasions. We like Miller here to pick up his 3rd straight win and send Cowboy packing with yet another L on his record.
I am a big Connonier fan and he certainly has the heart and power to eventually wear a belt, but we believe that he is just going to be totally outclassed by the last style bender, Israel Adesanya. The speed advantage that Adesanya has in this matchup will be just too much for Connonier to overcome and his gas tank will also be tested to its extreme. Israel retains and closes out our parlay of the night with relative ease.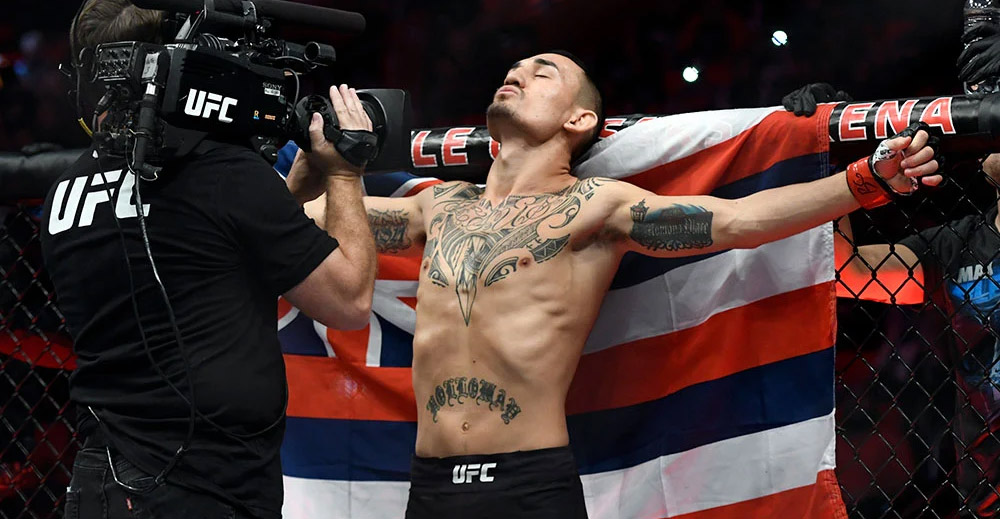 Best Underdog Bet: Max Holloway
Best Available Odds: +155 at Draftkings
In most sports, beating an opponent 3 times is never an easy task. In the case of this matchup, one that many believe should be tied 1-1 after the last fight, Volkanovsky must be doubting himself a bit knowing that he will need to either get a finish or dominate for 3 of the 5 rounds at the very least. Is he capable of this? We believe he won't be able to finish Holloway, who has been finished just once in his 29 career fights.
Not that Holloway needs any extra motivation when he steps into the octagon, but feeling as if he was robbed last fight with Volkanovsky should bring him a bit of motivation. We expect Max to go all out here and finally get his arm raised next to Volk.
Best Prop: Sean O'Malley by Decision
Best Available Odds: +200 at FanDuel
O'Malley can be the most exciting fighter in the UFC at times, but he can also be one of the most overconfident fighters as well. Munhoz has never been finished in his 26 career fights and will certainly be trying to late all 3 rounds in this one.
The reach advantage O'Malley has in this fight will be an enormous advantage. He will be capable of jobbing Munhoz till he can't see in either eye, but it's likely O'Malley will throw some heavy shots that will allow Munhoz to shoot and get a takedown or 2 which will force O'Malley to go back to just jabbing his way to a decision victory.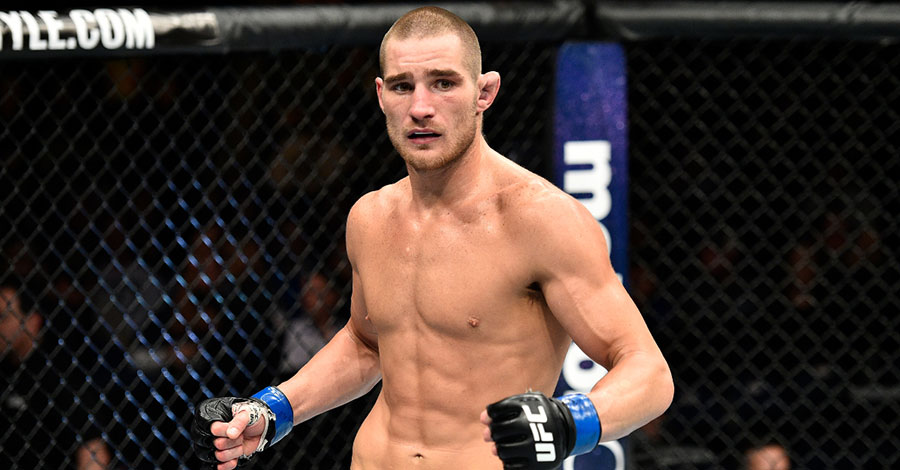 Sean Strickland by Sub
Best Available Odds: +950 at FanDuel
Everyone knows that Strickland is known for his power and standup game. However, he is up against an opponent that will have a reach advantage and is a kickboxer by style. We would not be shocked if Strickland finds himself on the mat with Pereira and if so, he will be at a distinct advantage. The value of 9 to 1 here is extremely enticing. We are hoping to see Strickland go back to the old days in his career when he was picking up victories via rear-naked chokes.
Bryan Barberena to Win
Best Available Odds: +110 at Caesars
We are just going to come out and say it. Lawler's only win in his last 5 fights was over a washed-up Nick Diaz. And previous to that, he had not won a fight in over 5 years. Lawler simply isn't what he was when he was carrying the welterweight gold around his waist. 
Now, we aren't pretending that Barberena is some sort of super opponent for Lawler, but he is on his way to moving up to more quality opponents if he is to defeat Lawler. He was at the summit back in 2016 when he lost to Colby Covington. Barberena will look to make a statement here against a weary Lawler.
Jalin Turner/Andre Muniz Parlay
Best Available Odds: +140 at FanDuel
Turner had a rocky start to his UFC career beginning in 2018 when he got knocked out by the hard-hitting Vicente Luque and then lost by unanimous decision to Matt Frevola after knocking out Callan Potter between those two. After that, he has gone on to win 4 straight with 2 by submission. The 6'3" Turner will have a 6-inch reach advantage over Brad Riddell and if it gets to grappling, we feel Turner is at an even more advantageous position.
Andre Muniz may be the most underrated fighter in the loaded middleweight class. He has a 22-4 career record and an undefeated 6-win streak since joining the UFC. He has 15 of those 22 wins coming via submission and all 4 of his losses coming via knockout. Uriah Hall, his opponent has the power to put people's lights out, as evident from his 14 of 18 wins coming that way. However, Muniz will be quick to get Hall on the mat and do all the dirty work it will take to win. He should get the win via submission, which would be Hall's 1st loss via sub, but it could easily go the distance and this parlay will afford us that opportunity.
Gabe Green to Win
Best Available Odds: +150 at PointsBet
Gabe Green will have a tough test against the undefeated (9-0) Ian Garry. Garry is a bit of a fan favorite as he is trying to follow in the footsteps of his fellow countryman, Connor McGregor. However, Garry looked sloppy in his previous fight against Darian Weeks at times and may be puffing his own chest out a bit too much. Despite having 4 inches in height over Green, Garry only has a 1.5-inch reach advantage. Green also has 6 wins coming by submission and if Garry isn't careful, that long neck of his might get choked by Green and hand him his 1st L in his career.