We said the hype would get dialed back a notch last weekend and it certainly did, especially with the main event. It looked more like a sparring session than an actual fight until the final 10 seconds when Strickland finally started to really throw. Strickland picked up the win via a controversial split decision and apologized after the fight to the fans for not pressing and trying to get a finish. Thanks Sean, that really puts money back in our pockets for the missed KO.
The 1st fight of the night started out a bit wild as Malcolm Gordon broke the arm of Denys Bondar in the 1st round to pick up a technical submission but the star of the night was Chidi Njokuani who knocked out Marc-Andre Barriault with a quick right followed by a pummeling on the mat.
This weekend we get treated to a number of great fights on the card, headlined by the rematch between Adesanya and Whittaker. There should be some great fights in the prelims but I am most looking forward to Derrick Lewis and Tai Tuivasa who have the prop of KO finish at -350 on most books. These are two guys that want to take each other's heads off and somebody will succeed at putting the other guy to sleep. Let's dive into some of our plays for this PPV card.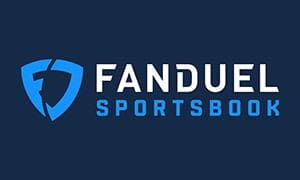 Place a $5 Super Bowl Bet, Get $280 Free
Use promo code EWB
Our Best Parlay for UFC 271: Israel Adesanya & Casey O'Neill to Win (-135 at FanDuel)
Champions who are favorites in rematches come out victorious on a high majority of occasions. Here, Adesanya is just too fast, too long, and too creative for Whittaker. It will be interesting to see what changes Whittaker makes because the wild overhand haymakers were not effective in the previous bout. If it wasn't for the bell, he would have been finished in the 1st when Adesanya put him down in the final seconds with a stiff counter right hand.
With O'Neill, we get a rising star facing one of the last legends and pioneers of women's MMA in Roxanne. I have nothing but respect for Roxanne for what she has done for the sport but I believe this swan song fight will be one where she shows everyone why she is finally stepping away. Roxanne has only been KO'd 4 times in her 45-fight career and while O'Neill certainly has KO power, I believe Roxanne could do enough to take this to a decision. Either way, O'Neill should prevail and send Roxanne off into the sunset.
Underdog of the Night: Mike Mathetha aka "Blood Diamond" (+190 at DraftKings)
Mathetha is making his UFC debut in this one and comes from City Kickboxing, the same camp as champion Israel Adesanya. I don't believe that Mathetha is going to be anything near the stylebender that is Adesanya, but he will try his best to put on a show. As for Wells, we saw him destroy Warlley Alves in his last fight but is still unproven as he hasn't fought anyone of stature. At almost 2 to 1, let's roll the dice on Blood Diamond in his debut.
Best Prop Bets for UFC 271
Picking a fighter is just one of many ways to get in on UFC betting action. Prop bets are not only a great way to bet UFC, but they make watching the fights even more exciting. Particularly when you have money on a bet like this first prop:
Lewis/Tuivasa 1st minute finish (+500 DraftKings)
Lewis is likely to be content with waiting to throw a heavy counter to try to KO Tuivasa here but I don't think he will have much time to wait. Tuivasa typically comes out firing early trying to take the head off his opponent. I love Tuivasa's personality and fighting style but am worried against a top-notch counter punch KO artist like Lewis. I like the value we get here in a fight that very possibly could end on the initial exchange.
Carlos Ulberg in Round 1 or 2 (-125 FanDuel)
This one could very well end in the 1st but just in case Cherant is able to weather the early storm and get to the 2nd round for the 1st time in his 2 fight UFC career, this prop has us covered. Ulberg has had 6 fights in his UFC career with 4 of his 5 wins ending prior to the 3rd round. I think he bounces back in a big way early in this one after getting KO'd by Kennedy Nzechukwu in his last fight.
William Knight & Maxim Grishin: Go the Distance (-115 DraftKings)
Honestly, I am not sure why Grishin is this much of a favorite in the fight. I assume it is for his KO power, reach, and experience but Knightmare Knight is monster. A monster that has the cardio to go the distance as he did in 3 of his last 4 fights. Grishin has lost 2 of his last 3 fights. I like Knight here to take the fight deep into the 3rd round and pick up a decision victory.