The NBA's regular season is winding down, as most teams only have 17 or 18 games left before the Play-In Tournament begins on April 12. Even though there's not much season left, you can still find some pretty good value in the NBA futures market.
Let's take a look at 2 NBA futures bets to consider making. We'll also list which sportsbook is currently offering the best odds on each futures bet.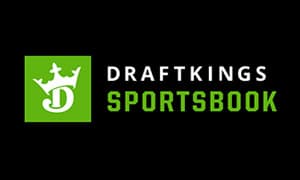 Bet $1 on Any NBA Game, Get $150 in Free Bets
If Your Team Wins!
Best Bet to Win NBA Title: Milwaukee Bucks
Best Available Number: +800 at DraftKings
The defending NBA champion Milwaukee Bucks haven't exactly played the type of basketball that many expected them to this season, but that's due to a number of injuries they've had to deal with. Other NBA teams have dealt with injuries, but Milwaukee has dealt with more than the majority of teams.
Brook Lopez has only appeared in one game this season, and it's still unclear when he'll return from back surgery, despite Milwaukee's repeated assurances that he'll be back before the playoffs. Milwaukee is presently the Eastern Conference's third seed with a 40-25 record.
Milwaukee is +800 to win the NBA title at DraftKings, which is a great number to bet on. Milwaukee has demonstrated over the last few seasons that they can deliver when it matters most. By winning the NBA title last season, the Bucks cemented their status as the best organization for the last three seasons, so there's no reason to believe they won't do so again this season.
The Bucks have arguably the best player in the world in Giannis Antetokounmpo. They also have Jrue Holiday, who has been playing fantastic basketball this season as well. Khris Middleton has struggled to get going this season, but if he can get back to his normal play, Milwaukee will be in the same position as a year ago.
Given the other star-studded teams in the Eastern Conference, including the Miami Heat, Philadelphia 76ers, Boston Celtics, and the new-look Brooklyn Nets, it won't be easy for Milwaukee to win an NBA title this year. However, Milwaukee has demonstrated that they know how to win while playing the best teams in the Eastern Conference, not just this season, but throughout the last few years.
This team has a strong chance of winning back-to-back titles if Giannis Antetokounmpo can continue to be the best player in the world during the playoffs. If Khris Middleton and Jrue Holiday can give the Bucks the play that everyone knows they can, the Bucks could very well repeat as champs! +800 is just too juicy to pass up!
Best Bet to Win NBA MVP: Joel Embiid
Best Available Number: -115 at PointsBet
Joel Embiid has been playing outstanding basketball all season. He now leads the league in scoring and is ranked eighth in rebounds per game. Embiid is averaging 29.7 points and 11.2 rebounds per game this season. He is not only playing at a high level, but he is also very efficient from the field by shooting 49.2%.
PointsBet has Embiid at -115 to win the MVP, and while that number isn't particularly high, it's evident that he's the MVP right now. Embiid's issue is if he will be able to stay healthy for the rest of the season, as injuries have damaged his hopes of winning an MVP award before.
Many thought Embiid should have won the MVP award over Nikola Jokic last season, and there was a good chance he would have if he hadn't been injured. Embiid appears to be in the best shape of his career right now, which is great news for anyone betting on his future MVP odds.
There's no disputing that Embiid deserves this honor after the way he's been playing over the last few months. It appears to be a safe bet right now. If the former first-round pick can maintain his level of dominance since Christmas, there is no doubt that he deserves to be named the league's MVP.
With James Harden joining the Philadelphia 76ers, Embiid's chances of winning the MVP award are even better. He'll get more open shots than he did before James Harden arrived in Philadelphia, so anticipate his MVP odds to continue to rise. The media also seems to be pushing the Joel Embiid for MVP agenda, making it even more likely for him to win this award.