For those that have not yet browsed what SimBull offers sports fans in all 50 states, we highly recommend checking out our overview. SimBull essentially offers a stock market for sports fans. The market acts very similar to trading dividend stocks... buy shares of teams cheap, get payouts for wins, and sell at the top. At least that is the goal.
Here are three teams I am looking at in the NBA as good buys. One value pick and two that are undervalued for their upside over the next 2-3 years. It is worth pointing out that SimBull was founded in 2020 and there are only 100 shares for each team. As this app grows in popularity, the price for these teams will jump quickly. Review their FAQs for how new shares creating new shares is handled.
The best bang for your buck: SimBulls
If you don't want to invest in the higher-priced teams, the SimBulls is easily your best bet. Chicago trades as the 17th most expensive team on the site despite us being 100% sure that they will be a solid playoff team for the coming years.
The Bulls aimed to get better in 2021 and got Nikola Vucevic on board to help Zach LaVine out. The duo ended up playing just a handful of games together due to an injury to LaVine, but what we've seen was relatively promising for a team that finished 22-43 last year.
Chicago was extremely busy this summer as the Bulls brought free agents Lonzo Ball and DeMar DeRozan on board. Both guys are solid and have a decent floor and while we haven't seen this new-look Chicago Bulls team in action, their starting lineup with Ball-LaVine-DeRozan-Williams and Vucevic is certainly one that we are willing to back for the next few seasons. Similarly, to the Miami pick, the Bulls are helped by the fact that they play in the weak Eastern Conference where they are almost a lock to end up with a winning season.
If you want the best value for your investment, the SimBulls should be your bet. We could see them easily winning 40+ games next year and that is certainly not factored into the current price of their stock.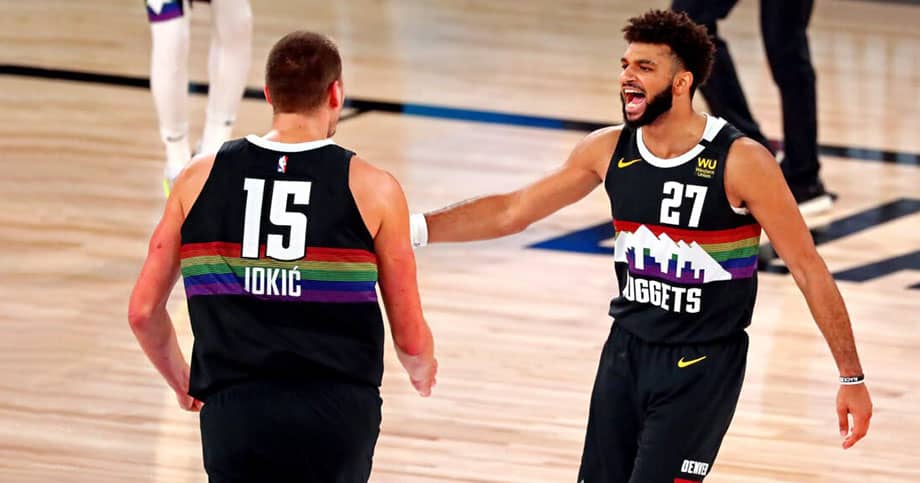 The best play in the long run: SimNuggets
If you ask any basketball analyst which is the team that will be in the hunt for a Larry O'Brien Championship Trophy in a few years, you will hear the name of the Nuggets. While Denver isn't a super team like the Nets or the Lakers, but Michael Malone's squad has a handful of young high-end players on solid contracts and it is very likely that for the foreseeable future the Nuggets will stack winning season upon winning season.
The current price of the SimNuggets makes them the seventh most expensive team on the site and we would argue that this is a great spot to buy low with star point guard Jamal Murray out for most of the 2021/2022 season.
Will the Nuggets be championship frontrunners the next season? Likely not, unless Murray's recovery goes much quicker than expected. The key here is that Denver has 26-year-old Nikola Jokic under contract until 2023, and Murray's contract won't expire until 2025. The Nuggets are also very likely to retain 23-year-old scorer genius Michael Porter Jr's services and it is certainly possible that Aaron Gordon (25) will also stay with the team past the 2021/2022 season. If that is indeed the case, the Nuggets will be easily a top-five, likely a top-three team going into the 2023/2024 season.
Looking at the bigger picture aging is on the side of this young Nuggets roster, while time is running out for all the current top teams of the league. If the Lakers, Nets, Suns fail to come up with a long-term plan to replace their aging superstars, the Nuggets could very well be championship frontrunners in less than three years. SimNuggets is only the seventh most expensive NBA team you can invest in on SimBull and they are easily your best bet if you are in this for the long run.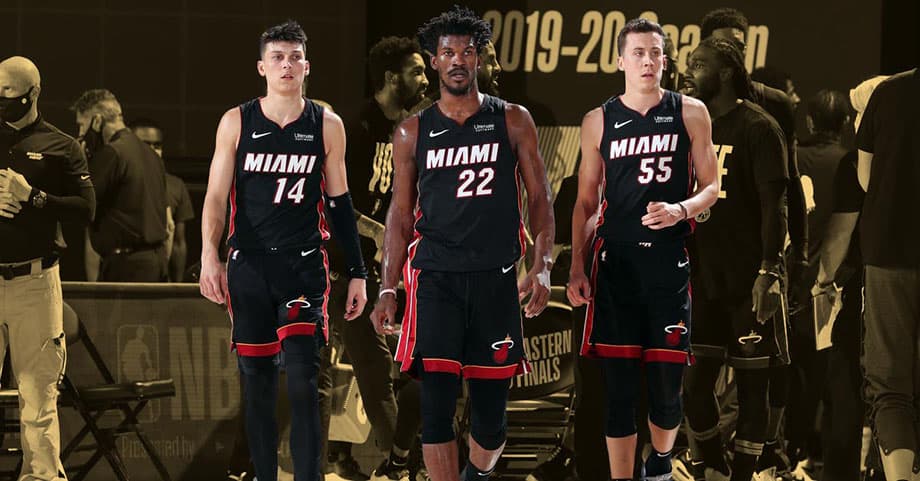 The most solid value for the 2021/2022 season: SimHeat
The Miami Heat should be a very successful team during this upcoming NBA season. Miami was already a solid squad last year with a 40-32 record, but they managed to bring superstar PG Kyle Lowry and freshly-crowned NBA champion P.J. Tucker on board. At age 35, Lowry is still one of the premier point guards of the league and while some regression might be coming to him, his skill set should age relatively well.
Tucker on the other hand is known for being one of the top defenders in the league and should fit right into this Miami starting lineup that also includes max contract players Bam Adebayo and Jimmy Butler. Both Butler and Adebayo are under contract until 2026, while Lowry's contract will run out in 2024.
The Heat also have young sharpshooters Duncan Robinson and Tyler Herro under contract through 2024. We would say that 45 wins are easily in the books for Miami next year.
Playing the weak Eastern Conference Miami seems like a solid bet for the upcoming years. Ownership is willing to spend and president Pat Riley has shown us repeatedly that he is one of the best when it comes to big-game hunting. If Lowry and Butler will lose their edge down the line, you can be sure that he will bring some of the next generation superstars on board.
Browse Latest Articles