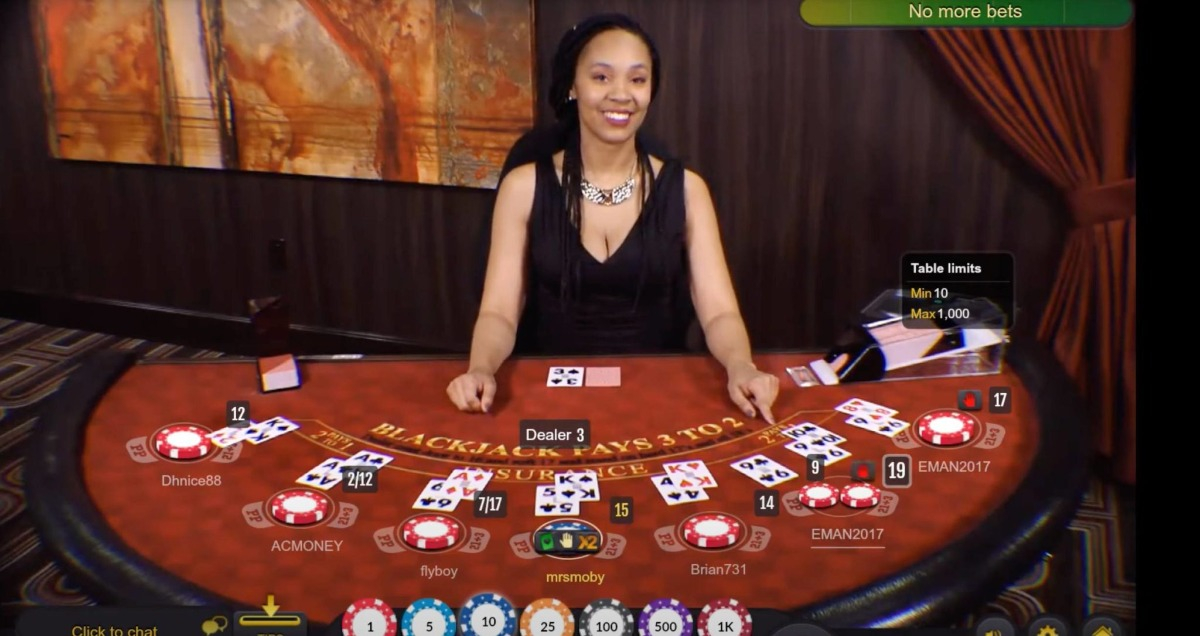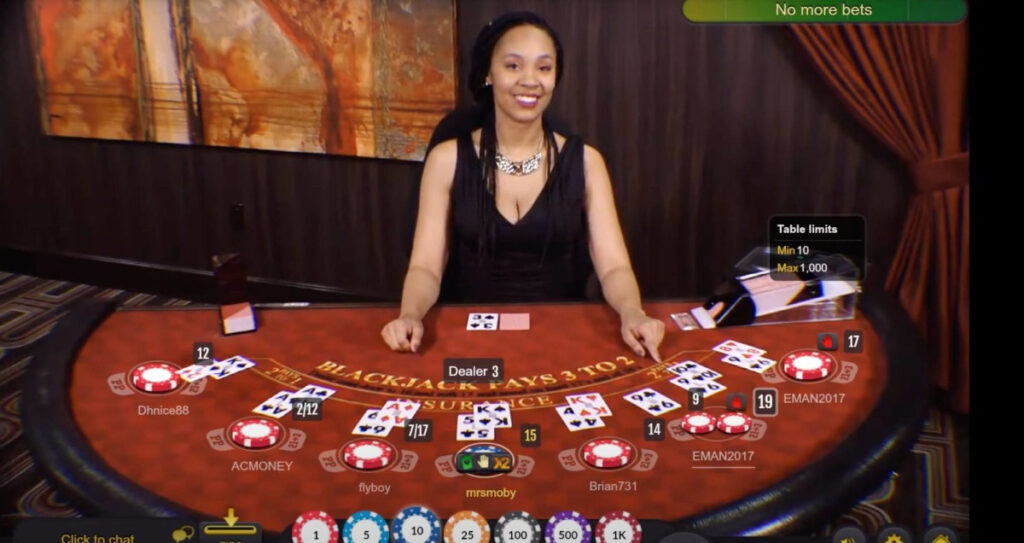 Though playing in an online casino is much more convenient than heading to your local brick-and-mortar casino, there is no substitute for the live experience of a casino. The chatter, the sounds, and the excitement; all add up to create a unique experience.
Online casino games can be pretty solitary, but more and more sites are bridging that gap by creating a live casino experience. With live dealer games, players can make their bets through a mobile device or computer while interacting with a real-life dealer, all through a live feed. Finding casino apps that offer the best live-dealer action can be crucial to getting the best possible experience.
The Best Live Dealer Apps
Five names in particular stand above the rest. Live casino games are becoming more prevalent, but a few casino apps still provide the best experience possible for their players.
BetMGM
Starting as the famed MGM Casino in Las Vegas, BetMGM has become arguably the preeminent name in the online casino world. And who better to create one of the best online casinos than one of the OGs?
BetMGM has many live casino games, including roulette, blackjack, baccarat, and more. Players can get in on the live action from the comfort of their homes safely.
DraftKings
Despite making its name in the daily fantasy sports world, DraftKings has also become one of the biggest names in the online casino world. With hundreds of different casino games to choose from, that is no surprise.
DraftKings offers one of the best live dealer apps out there as well. Players can partake in all their favorites and feel like they are in the middle of the action.
Caesars
Like MGM, Caesars made its name originally as one of the biggest casinos in Las Vegas – the mecca of American gambling. So, it comes as no surprise that they have since carved out a name for themselves in the online space.
Like the other prominent names on the market, Caesars has hundreds of different casino games to choose from and a comprehensive selection of live game action available on its website and app.
FanDuel
Like DraftKings, FanDuel began to make its name in the daily fantasy sports arena. They have also since moved into the online casino space, offering players a vast selection of games to enjoy.
With options for live roulette, blackjack, and more, players can get all the great live casino experiences right through the FanDuel app.
BetRivers
BetRivers is one of the best sportsbooks out there, gaining a reputation for reliability and great odds. They have since made the foray into the online casino world, offering one of the most comprehensive selections of casino games out there.
The BetRivers app is as smooth as it gets, allowing players to partake in live action from some of their favorite games in the online casino.
What Kind of Games are Available with a Live Format?
It is important to know that not every online casino game will have a live version. Most of the offerings include games where a dealer controls the action. The two most prominent table games are roulette and blackjack.
Blackjack
Players will get the entire in-person experience with the dealer at the table. The only difference is that the bets occur through a digital format. By keeping the process online, the casino can eliminate dealer errors, and players are allowed extra time to make their decisions.
Everything is displayed clearly, from balances to payouts, bets, and more. Depending on the casino you choose, there are other variations like crazy 7's, lucky ladies, and more. For more info on how to win, check out our Blackjack Strategy page.
Roulette
Roulette is another favorite of the live casino options. Bet minimums are also much lower than the average blackjack hand, making it an excellent choice for those who want to get in on the live dealer experience without breaking the bank.
Other Games
Most online casinos will also offer live dealer versions of games like three-card poker, ultimate Texas hold 'em, casino hold 'em, craps, baccarat, and more. Check each online casino to see what they offer.
A Smoother Experience
Those who have never played live dealer games before may be skeptical. However, it includes all the great action that you would have in person at a casino without ever leaving your house.
The displays are clear, showing everything from wager amount to winnings to account balance and everything in between. It is a great way to enjoy the casino experience without making the trek to play in person.