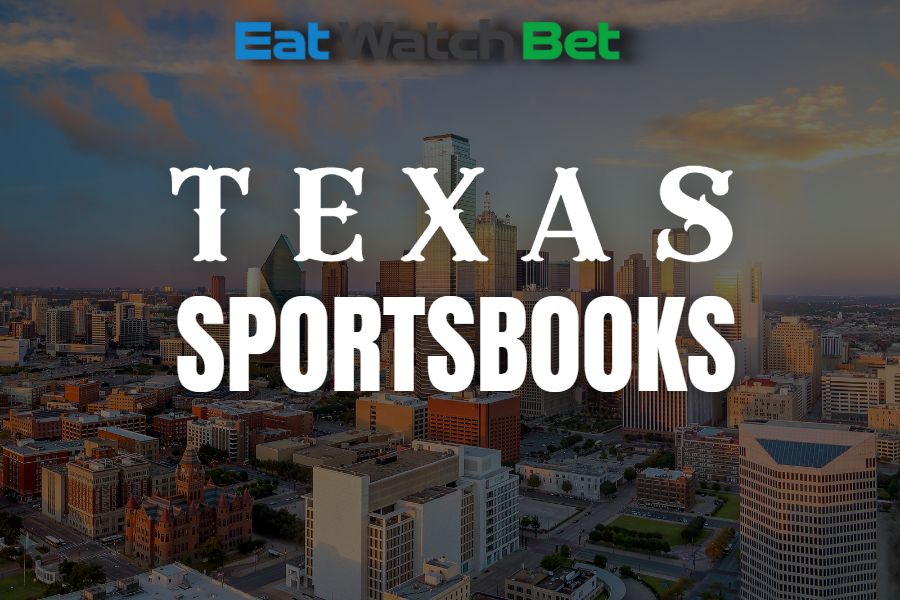 Whether you want to place wagers on the Texas Longhorns, Dallas Cowboys, or the San Antonio Spurs, you'll have to do so in a state that has regulated sports betting.
While there have been attempts to pass a sports betting bill to legalize online betting, unfortunately, none of the sports betting bills have passed. So at this time, you won't find any Texas betting sites, but we're hopeful that 2023 may be the year that Texas residents finally get a Texas sportsbook.
Texas sports betting legislation.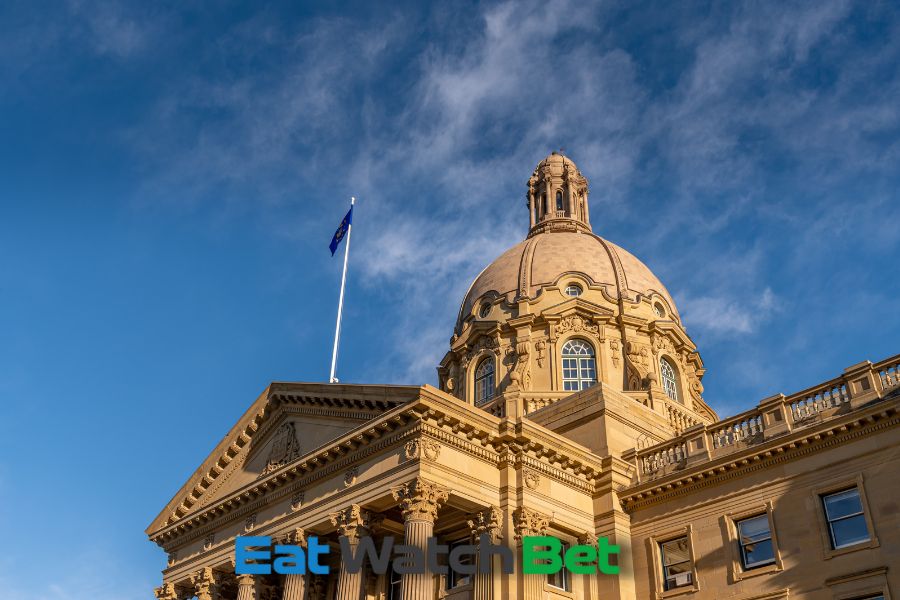 While it may not be banned on a federal level, sports betting in the Lone Star state is prohibited by the Texas Constitution and a few other state laws.
That's not to say you don't have any options, though. You might not have online sports betting options such as online sportsbooks or even retail sportsbooks, you can still play daily fantasy sports throughout the state.
However, we'll dive into that more later in this article.
Not illegal in the US, but illegal in Texas.
In 2018, the Murphy v. National Collegiate Athletic Association Supreme Court decision overturned a federal ban on sports gambling, allowing individual states to decide if they want to legalize it.
The Texas Attorney General stated that paid daily sport fantasy leagues would likely be considered illegal gambling in Texas, while season-long fantasy leagues may be lawful depending on circumstances.
Texas Lt. Gov. Dan Patrick has made it clear that he does not support the expansion of gambling or sports betting during a previous legislative session, as echoed by his Republican Senate colleagues. This has significantly reduced the chances of any changes being made to gambling laws while the Legislature is in session.
Will 2023 be the year Texas will legalize sports betting?
Going into the 2023 legislative session, there is a push to pass a resolution that would make casino and sports betting legal in Texas. Senator Carol Alvarado has been filing similar legislation since 2009 and is hopeful that Texans will vote on the issue this year, despite the odds not being in her favor.
While this proposal is a far stretch from making online sports betting legal throughout the entire state, it's a start.
The proposed resolution would allow Texans to vote on the issue of legalizing gaming in Texas. The legislation would target specific locations - Dallas, Austin, Houston, and San Antonio - with each needing to have four-to-five-star hotels, complexes for conventions, conferences, and entertainment, along with restaurants and shops.
There is still a long way to go before sports betting is legalized in Texas, but Texans are hopeful that this will happen sooner rather than later.
A resolution like this would open the doorway to expanded legalized sports betting, such as online sportsbooks and retail sportsbooks, giving the state a chance to receive much-needed revenue from taxes that would be imposed.
Texas sports fans have daily fantasy sports.
The Texas House passed House Bill 2303 in 2019, which essentially classified fantasy sports as games of skill and therefore be legal. This is because fans are able to draft real players from various sporting leagues to create a fictional team, with their performance tracked on websites or apps.
Although critics have argued that fantasy sports sites could be hubs for illegal online gambling, supporters maintain that it is based on skill rather than chance.
While this isn't the knight in shining armor for legalizing sports betting in Texas, it's a start. Sports bettors can play daily fantasy sports while they wait for the state to make a decision on legalized gambling.
Online sports betting sites to open when sports betting in Texas is legal.
We still have some time until a resolution is passed that would allow Texans to vote on the issue of legalized gambling. If and when it does pass, though, there will be a wide variety of online sportsbooks for customers to choose from.
Some sports betting sites that we believe are likely to open in Texas include DraftKings, FanDuel, BetMGM, and Bet365.
DraftKings

DraftKings currently allows daily fantasy sports betting in Texas and is one of the most popular sites for sports bettors across the United States. It has a user-friendly platform and offers numerous promotions such as bonus bets and other rewards.
Given that DraftKings already operates in Texas, it stands to reason that it would be one of the first sports betting sites to open when sports betting is legalized.
FanDuel

Another major player in the sports betting industry is FanDuel. This site also allows daily fantasy sports betting in Texas and has a wide array of features for customers to take advantage of.
FanDuel offers markets for multiple sports, including basketball, baseball, hockey, and football. It also has an extensive selection of prop bets available with competitive lines compared to other sites.
Just like DraftKings, they already operate in Texas and will likely open a sportsbook (or two) should it become legal.
BetMGM

BetMGM is another popular sports betting site that we expect to open in Texas if/when the state legalizes gambling. They offer a wide range of markets for customers to wager on, including multiple leagues from around the world.
Additionally, they have a live betting feature that allows customers to place bets on games while they're in progress. This is great for sports bettors who want to stay up-to-date with the latest happenings in their favorite leagues.
Since they operate their mobile sports betting platform in over 20 states, it would make sense for them to take advantage of Texas sports betting when allowed to do so.
Bet365

This powerhouse is a worldwide leader in sports betting, with customers from all around the globe. They offer a wide range of markets and competitive lines on top of an extensive selection of props bets.
Bet365 is already established in multiple states and if they get approval to open in Texas, they are sure to shake up the market with their offerings.
Major sports teams you'll want to bet on in Texas.
One of the things with Texas is that they have plenty of professional and college sports teams for Texas sports betting enthusiasts to bet on.
Dallas Cowboys
Of course, the Dallas Cowboys are one of the biggest teams in Texas and fans will want to bet on them. With Dak Prescott at quarterback and Ezekiel Elliott running the ball, this is sure to be an exciting team to watch and bet on.
Houston Texans
The Houston Texans are another NFL team based in Texas that sports bettors can wager on. They might've missed the playoffs this season, but you can bet they'll stack up during the draft and come back better in 2023.
Texas Rangers
The Texas Rangers have a massive fan base, and it's no surprise why. With the acquisition of Jacob deGrom, the Rangers are ready to make some noise in 2023. Texas sports bettors should be as well if online sports betting becomes legalized.
Houston Astros
One of the most successful teams in recent years has been the Houston Astros. Jose Altuve and Alex Bregman look to make sure their team is ready to make a run at another championship. With championships comes fans wanting to place some wagers with sports betting apps.
San Antonio Spurs
The San Antonio Spurs have been one of the most consistent franchises in the NBA over the years. With Tim Duncan, Manu Ginobili, and Tony Parker all retired, the team is still in contention with Tre Jones leading the way. Fans of this team can bet on them when sports betting apps launch in Texas.
Dallas Mavericks
The Dallas Mavericks are another top-tier NBA team based in Texas. Led by Luka Doncic, they're looking to make the playoffs in 2023. Of course, there should be a number of sports betting apps that offer markets on this team when they become available in Texas.
Houston Rockets
While the Houston Rockets aren't having the best season this year, they still have plenty of talent between Alperen Sengun and Kevin Porter Jr. The Rockets are always a fun team to bet on and should be no exception when sports betting is made legal in Texas.
Texas Sportsbooks FAQ
With millions of Texans hoping that Texas sports betting sites will be a thing one day, we are always getting questions about Texas sports betting. Everything from sports betting bills to which sites will eventually offer legal sports betting, we've heard it all.
With that, here are some of the questions we get the most—
Is sports betting legal in the state of Texas?
Not at this time. There have been several attempts to include one bill that the state legislature is trying to push through in 2023, but none have been signed into law yet. There is hope that sports betting will be legalized sometime during 2023, and more details will become available then.
What types of sports can I bet on in Texas?
At this time, there are no legal sportsbooks in the state of Texas, so you can't bet on any sports. While we would love to bet on the Dallas Cowboys, Houston Texans, and other great teams in Texas, you won't be able to do so until sports betting is legalized legally. If and when sports betting is legalized in the Loan Star State, we think all major sports will be available for betting, including football, basketball, baseball, hockey, and more.
When will online sports betting become legal in Texas?
We're hoping that 2023 will be the year that Texas legalizes sports betting and becomes available in the state. Until then, we'll just have to wait and see what happens with the bill currently being considered by the state legislature. Check back with us for updates as they become available.
What sportsbooks are legal in Texas?
Texas online sports betting is not legal yet, so there are no legal sportsbooks in the state. Once sports betting is legalized in Texas, there will likely be multiple sportsbooks for bettors to choose from. Some of the more popular online sportsbooks, like Bet365 and DraftKings, may become available as well.
If Senator Alvarado successfully passes her bill to legalize online sports betting, you'll probably see some of the major Texas sportsbooks pop up in major cities like San Antonio and Dallas.
Are there sportsbooks in Texas?
Not yet, but we're hoping they will be soon. Senator Alvarado is attempting to pass a bill that would legalize online sports betting in Texas, and if successful, it should be available for bettors sometime this year. As soon as the law passes, you'll probably see some of the major national sportsbooks set up shop in Texas.
Is Texas going to get FanDuel?
While you can play daily fantasy sports on FanDuel in Texas, they're not classified as a Texas online sportsbook. Texas bettors can't legally bet on sports yet, but that could change in 2023 if the current bill is passed. If it is, there's a good chance FanDuel will make its way to Texas and offer sports betting markets. In the meantime, you can continue to play daily fantasy sports on FanDuel.
Can you use DraftKings sportsbooks in Texas?
Since there aren't any Texas sportsbooks just yet, you can't use DraftKings sportsbooks in Texas. However, many people in the state play daily fantasy sports on DraftKings, and this could be a sign of things to come. Once Texas legalizes online sports betting, it wouldn't be surprising to see DraftKings become one of the first major operators to offer their services in Texas.
Can I partake in offshore sports betting?
Currently, there are no legal ways to bet on sports in Texas, which includes offshore sports betting sites. Offshore sportsbooks claim to accept US bets, but these are offshore unregulated operators with no payout guarantee should a player win.
We don't recommend you risk your money by using one of these offshore sportsbooks. It's best to wait until Texas legalizes sports betting, and then you can use a regulated website or app licensed in the state. This way, your bets are guaranteed to be placed and paid out should you win.
Are casino games legal in Texas?
All gambling in Texas is currently prohibited except for limited forms of bingo and some charitable gambling activities. So until the state legalizes online sports betting, no legal casino games are available in Texas. You always have the option to play the lottery, such as Mega Millions and Powerball, but other than that, there are no legal gambling options in the state.
Does Texas have Indian casinos?
The Kickapoo Traditional Tribe of Texas, the Tigua tribe of the Ysleta del Sur Pueblo, and the Alabama-Coushatta Tribe have casinos in Texas: The Kickapoo Lucky Eagle Casino in Eagle Pass, Speaking Rock Entertainment Center in El Paso, and Naskila Gaming in Livingston respectively.
While they all have a physical presence in the state, none have a Texas sports betting site.
Is DFS legal in Texas?
Yes. Daily fantasy sports are legal in the state of Texas. They're not considered gambling because of the skill involved and are instead classified as a game of skill. Many popular daily fantasy sports websites, including DraftKings, FanDuel, and Yahoo DFS, all accept Texas players.
Are poker rooms legal in Texas?
Gambling is legal in Texas in private places where all players have equal chances of winning, and no economic benefit is made. This allows card rooms to serve as social clubs and charge membership and seat fees instead of taking rake from cash game pots. However, collecting rake is still illegal.
Where can I get more Texas sports betting news?
As Texas sports betting bills move through the legislature, we'll be doing our best to keep you updated with all the news and information. Be sure to check back regularly for any updates on the current bills and when Texas sports betting might become available.
Legalized sports betting in Texas is not far out.
Texas is on the verge of legalizing online sports betting and retail sports betting and, in doing so, will offer bettors multiple options to choose from. The state could soon see significant operators like Bet365, DraftKings, and FanDuel offering their services, with others likely joining them shortly after.
Until then, you can still enjoy daily fantasy sports but should avoid offshore sites as they are unregulated and won't guarantee your bets or payouts.
With legalized online sports betting potentially only a few months away, Texans don't have long to wait before being able to place wagers safely on their favorite teams.