When Ben Franklin flew a kite in a thunderstorm 270 years ago, the scientist was attempting to catch lightning in a bottle and harness its power. Few individuals since have attempted this experiment due to its near-impossible nature.
This weekend, the No. 1 ranked Georgia Bulldogs are being tasked with that same experiment as they play hosts to the No. 2 ranked Tennessee Volunteers and their lightning-fast offense. Will Georgia have what it takes to slow down the nation's top offense, or will Tennessee continue their electric ways en route to a near-certain SEC Championship Game berth?
Featured Week 10 College Football Offers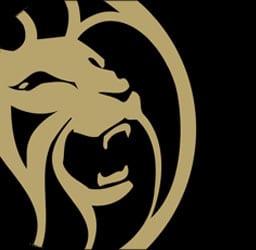 $1,000 Risk-Free Bet
Use Promo Code: EWBET1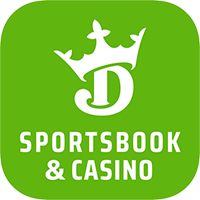 Bet $5, Get $200 Free
Use Promo Code: 200BV1
What to Expect: Tennessee Offense vs Georgia
The nation's best offense moving at speeds that would make NASCAR drivers jealous. Tennessee ranks first in scoring offense (49.4 points per game) and total offense (553 yards per game) while the Volunteers rank second in passing offense (353 yards per game).
Senior QB Hendon Hooker drives the Tennessee offense, completing 71 percent of his passes for 2,338 yards and 21 TDs with only one interception. Hooker - a Heisman candidate this season - also ranks third on the Volunteers with 338 rushing yards and four rushing TDs.
When Hooker looks to throw, he'll target WR Jalin Hyatt. Hyatt leads the nation in TD receptions (14) and is fourth in the country in receiving yards (907) and 12th in yards per reception (20.16).
Hooker has a dynamic RB duo in the backfield at his disposal. Jabari Small has eight rushing TDs and 475 yards rushing on 110 carries this season. Fellow RB Jaylen Wright averages 5.2 yards per rush, leading to his 478 rushing yards and four TDs.
What to Expect: Georgia Defense vs Tennessee
One of the best defenses in the country squaring up with the nation's best offense. Georgia ranks second in scoring defense (10.50 points per game), fourth in total defense (262 yards a game), fifth in rushing defense (85.5 yards per game), 10th in third-down conversions (28% success rate) and 13th in passing yards allowed (177 per game).
The Bulldogs create tremendous pressure on opposing backfields with their future pro linebackers. Georgia's LB Nolan Smith leads the team in QB Hurries (16), TFL (7), and sacks (3).
Fellow LB Jamon Dumas-Johnson has a team-best 40 tackles to go along with 13 QB Hurries, five TFLs and two sacks for the Bulldogs.
What to Expect: Georgia Offense vs Tennessee
Although QB Stetson Bennett is not garnering Heisman attention, the Bulldogs signal-caller is having a career-best year for Georgia. Bennett has completed 68 percent of his passes for 2,349 yards and nine TDs against three interceptions.
Bennett's primary target has been NFL prospect Brock Bowers, completing 31 receptions to the tight end for a team-best 547 yards and three TDs. WR Ladd McConkey leads the Bulldogs with 33 catches for 413 yards and two scoring strikes while RB Kenny McIntosh has hauled in 29 receptions for 265 yards and a score.
On the ground, RB Daijun Edwards is leading the team with 71 attempts for 440 yards and seven TDs, averaging 6.2 yards per rush. McIntosh is second, garnering 332 yards and six TDs for Georgia this season.
What to Expect: Tennessee Defense vs Georgia
While not as highly ranked as their counterparts, the Tennessee defense has been dominant at times throughout the season. The Volunteers are holding opponents to 21 points per game, an eight-point correction from 2021's squad. Tennessee does rank ninth in the country against the rush, holding opponents to 92.9 yards per outing.
The Volunteers' defensive prowess starts up front with its defensive line. DL Byron Young leads Tennessee in QB Hurries (13), TFLs (6), and sacks (5).
Fellow linemen Omari Thomas and Da'Jon Terry have combined for seven QB Hurries, five TFLs, and four sacks on the year for the Volunteers.
College Football Week 10: Live Odds for Tennessee at Georgia
Best Bet: Tennessee +8.5
Expect this game to come down to the final minutes before deciding a winner, meaning that Tennessee is likely to cover the spread for the eighth time this season. Only once - a closer-than-expected victory over Florida - has the Volunteers not covered their spread.
Georgia's record ATS is a coin flip in 2022. The Bulldogs have gone 4-4 ATS, including a 3-3 ATS mark at home. Georgia is more reliable on the over/under, finishing with fewer points six times through its eight games.
Fans projecting Georgia to finish under in this game, however, have not watched Tennessee's offense play this season. A final score in the mid-to-upper 30s for both schools would not be unreasonable.