The writers here at EatWatchBet have you covered - as they have all season - for this week's Big 12 showdown between a pair of undefeated and ranked teams featuring the TCU Horned Frogs and the Kansas Jayhawks.
We first accurately predicted Kansas would eclipse their win total from oddsmakers this season, a mark the Jayhawks easily bested en route to a 5-0 mark and No. 19 ranking. And our betting advice for Kansas' 55-42 win at West Virginia and their 48-30 victory over Houston the following week were spot on.
Now, the undefeated No. 17 ranked Horned Frogs, led by Heisman hopeful Max Duggan, come into town with ESPN's Gameday shining a national spotlight on this showcase. Will Jayhawk QB Jalon Daniels - who is also on multiple award watch lists himself - lead Kansas to victory and set a new mark for wins not seen in Lawrence since 2008?
Featured CFB Week 6 Offers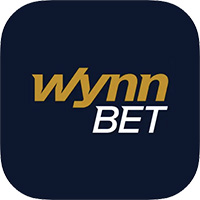 Bet $100, Get $100 Free
Use Promo Code: XEWB4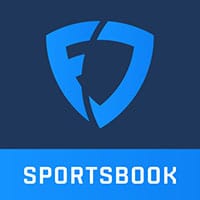 No Sweat First Bet Up to $1,000
Win or Get a Refund
What to Expect from TCU Offense vs Kansas
Senior QB Max Duggan has TCU running on all cylinders in head coach Sonny Dykes' first season leading the Horned Frogs. Duggan has completed nearly 75% of his passes on the season for 997 yards and 11 TDs without an interception. In four games, Duggan has led TCU to scoring 48.5 points per game, including a 55-24 outburst against Oklahoma last Saturday.
Impressively, seven Horned Frog receivers have caught a touchdown pass this season. Senior WR Derius Davis leads the team, notching 14 passes for 158 yards and two TDs. On the ground, RB Kendre Miller is leading the Horned Frogs with 386 rushing yards and 5 TDs, averaging 7.6 yards per run.
What to Expect from Kansas Defense vs TCU
The Jayhawks exercise a bend-but-don't-break mentality and have leveraged their defensive pressure into turnovers when needed. The defensive line is the starting point of increased pressure this year with Miami of Ohio transfer Lonnie Phelps. In 2022, Phelps has notched five sacks in as many games, currently tied for the sixth-best total in the country.
Kansas's middle-tier defense is also contributing to the Jayhawks' success this season. Senior leader Rich Miller is leading the squad in tackles with 38. Meanwhile, LB Craig Young is among the team leaders in tackles (26), passes defended (2), QB hurries (2), and TFLs (2).
What to Expect from Kansas Offense vs TCU
Kansas' rise to relevance this year can be traced directly to QB Jalon Daniels. The dual-threat signal caller is completing 68% of his passes thus far with 983 yards through the air and 11 TDs to one INT. Daniels is also the Jayhawks' second-leading rusher, netting 7.2 yards per run and 329 rushing yards, and a team-best five TDs on the ground.
Daniels isn't Kansas' only option out of the backfield, however. RB Devin Neal leads the team with 333 yards with an impressive 6.8 yards per rush. All told, the Jayhawks are rushing for over 218 yards each outing and have scored more than 40 points a game, the highest totals for a Kansas team in more than a decade.
What to Expect from TCU Defense vs Kansas
Under former TCU head coach Gary Patterson, the Horned Frogs consistently ranked among the nation's best defenses until his final few seasons in Fort Worth. Under new defensive coordinator Joe Gillespie, TCU has seen a revival this season, cutting down their scoring average by almost two TDs each game and holding opponents to nearly 100 fewer yards per outing.
The Horned Frogs can thank their improved linebacker corps for much of the increased defensive production. Senior Dee Winters leads the team with 3.5 sacks this season while fellow LB Johnny Hodges tops TCU in tackles with 25 stops. The Horned Frogs have also amassed five turnovers on the year, giving the offense a chance to convert all but one opponent miscue into a touchdown and swing the game's momentum.
Live CFB Week 6 Odds for TCU at Kansas
Best Bet: TCU -6.5
TCU is 4-0 ATS to start the season, covering each game to start the season. Similarly, Kansas is 5-0 ATS due in large part to ranking as the underdog in all but two contests.
While fans in Lawrence will not like EatWatchBet picking against the Jayhawks for the first time this season, it is the right call. The Horned Frogs' speed will keep Kansas from a 6-0 start as TCU should win by 10 or more points Saturday afternoon.
The over/under for the game is currently set at 67.5 points. While it could become a shootout with two high-powered offenses taking the field, expect the teams to finish under the high final score. Expectations for a mid-30s scoring finish for both teams make this a hard bet to accurately project.