Thursday's NBA slate gives us a potential close out game for the #1 seeded Phoenix Suns as they travel to New Orleans to take on the Pelicans in a 3-2 series. This game 6 matchup will be the first of a TNT double header at 7:30 PM. This Western Conference battle has been the surprise of the postseason thus far as the Pelicans has been able to steal 2 games against the team holding the best record in the NBA.
While it is a surprise that the Pelicans have won 2 games so far this series, they have been given some help with the absence of Devin Booker who suffered a hamstring injury in game 2. Losing their leading scorer has hurt the Suns flow on offense and allowed for the Pelicans to take advantage defensively.
The Suns were able to get back on track and dominate from the jump in the pivotal game 5 win on Tuesday. After the 112-97 loss, the Pelicans now have their chance to defend home court as the series shifts back to New Orleans Thursday night in an elimination game for the Pelicans.
Will veteran Chris Paul and the defending Western Conference champs survive the Pelicans in 6 or will Brandon Ingram and the Pelicans force a game seven? Here are our best bets and prop bet picks for Game 5 of Suns vs Pelicans.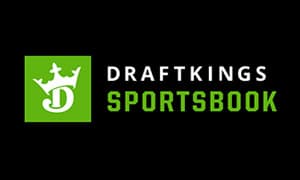 Bet $5, Get $150 Free at DraftKings
Promo Code: EWB | Offer Details
Best Bet for Pelicans at Suns: Phoenix -2
Best Available Odds:  -110 at Caesars Sportsbook
The Phoenix Suns have failed to cover a spread on the road this postseason. This trend will end tonight as the Suns will eliminate the Pelicans on dominating fashion.
The Pelicans have a losing record at 19-22 when defending their home court this season. On the other hand, the Suns are an amazing 32-9 on the road this season. Home court does not seem to be a huge advantage when veteran Chris Paul and the Suns are in town.
Phoenix is top 5 in points per game this season at 114.6 and top 10 in point allowed per game at around 107. The Pelicans are bottom ten this season in scoring at just above 109 points per game. The Phoenix Suns defensive intensity has amplified as of late, and we expect that to propel them to a series clinching win in New Orleans.
Role players like Mikal Bridges, Cameron Johnson, and Cameron Payne have shown that they can produce in the absence of Devin Booker. Additionally, Chris Paul tends to take over the fourth quarter in big games, and we believe he will dominate offensively late in this game.
Best Player Props for Pelicans at Suns
With Booker still being sidelined due to injury, It opens the floor for other guys to increase minutes and production. Here are our two favorite props for Game 5.
Cameron Johnson OVER 19.5 PTS/REB/AST
Best Available Odds: -110 at Caesars Sportsbook
One player that sees a severe increase in production when Booker is not on the floor is Cameron Johnson. Johnson averages 14.5 points, 4.6 rebounds, and 1.7 assists per game when Booker is not suited up. We took Johnson's over on Tuesday, which hit no problem as he collected 9 boards on top of 8 points and 5 assists. We expect an even bigger game offensively from the young small forward as he only attempted 8 shots last game.
Johnson played 37 minutes in the pivotal game 5 win in Phoenix, and he should see similar play tonight as the Suns look to eliminate the Pelicans in 6. We expect Cameron Johnson to go well over 19.5 total points, rebounds, and assists.
Herbert Jones UNDER 10.5 Points
Best Available Odds: -110 at Caesars Sportsbook
Herbert Jones has not been very efficient for the Pelicans in this series thus far. Jones is only averaged 9.6 points per game in the first 5 games this postseason. Jones has not been a huge scoring threat as of late as he is averaging just 8.3 points per game in his last 10 games. His 37 minutes per game has not lead to great production this series, and his lack of offensive ability might reduce his minutes tonight in a game where New Orleans needs to find ways to score.
With their season on the line, we expect Brandon Ingram, CJ McCollum, and Jonas Valanciunas to handle a large majority of the offensive load. Herbert Jones was only able to hit 1 shot from the field and one free throw in Tuesday's loss. We expect his production to remain low in an important game 6.
Live Odds for Pelicans at Suns
Find the best available odds both spreads, moneylines, and the the total for this matchup using our live odds tool below. At the time of publishing, the Pelicans spread was available at +2.5 and the moneyline was available at +120. The Suns set at a -2 spread and -132 moneyline. The total sits at either 210 or 210.5 across the board.
Live Odds for Nuggets at Warriors: Wednesday, April 27