The Mavericks return home to Dallas searching for answers on both sides of the floor. Outside of Luka Doncic, who's averaged 40 points in the first two games on 55% shooting, Dallas needs to stretch the Suns defense and find second and third scoring options. Defensively, the Mavericks have allowed the Suns to score 250 points in two games. That will need to change tonight for Dallas to have a chance at avoiding a 3-0 series deficit.
Let's move ahead to our best bets for Game 3 of Suns-Mavericks on Friday night, be sure to keep reading to find my favorite player props for this matchup as well.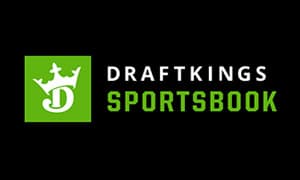 Bet $5, Get $150 Free
On Your First NBA Playoffs Wager at DraftKings.
Best Bet: Mavericks 1Q -1.5
This play is based on a combination of factors, beginning with the Mavs being the team down 2-0 returning home after some difficult losses in Phoenix. They will be eager to start on the right foot, engage the home crowd, and build some momentum that they weren't able to establish on the road.
For Phoenix, this play is in anticipation of a slight regression to the mean for the Suns offense. They've scored 120+ points in both games on nearly 57% shooting from the field. Even for the team that led the NBA in FG% this season at a 48.5% clip, they've been on a hot streak.
Jalen Brunson and Spencer Dinwiddie will need to be key contributors throughout the course of the game for Dallas to control the scoring, but especially early on. If Doncic doesn't have to carry the load right from the tip, the Mavericks will be in much better shape. We're expecting an early scoring frenzy from the team with their backs against the wall.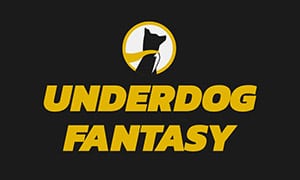 Get $100 of Free NBA Playoffs Props at Underdog
When you use the promo code BAR at signup.
Best Player Prop Bets for Game 3 of Suns vs Mavericks
With the way Mikal Bridges and Deandre Ayton are playing, the Suns have four players that could legitimately be in the Finals MVP discussion. With the Mavs, it's all about Luka, and his supporting cast tends to be overlooked. Our first two player prop picks for game 3 focus on a pair of Mavs that we think show up to Luka's aid tonight and go over their points prop.
Spencer Dinwiddie Over 11.5 Points
As we covered above, Luka will need to maintain his elite scoring level while getting some help from his supporting cast. Dinwiddie averaged 15.3 points per game in the first round series against Utah, but like other Mavs players has cooled off against Phoenix so far.
He's the typical boom or bust type of scorer coming off the bench, but that kind of volatility allows for positive outlier performances to balance out his poorer efforts in Game 1 & 2. We expect him to outperform tonight relative to the previous two games and surpass tonight's point total.
Maxi Kleber Over 8.5 Points
Kleber's role in the Dallas offense has continued to grow throughout the season and is culminating in a nice playoff run. He's shooting 50% from beyond the arc in the postseason and his scoring average is up from 7 points per game in the regular season to 11.3 points per game in the playoffs.
His minutes have not changed much, but he's been an effective scorer and should continue to get looks from his teammates as long as that continues.
Deandre Ayton Under 9.5 Rebounds
Ayton had one outlier performance against the Pelicans in which he grabbed 17 rebounds during a close win in Game 3 of their first round series. Outside of that game, Ayton has averaged 7.6 rebounds per game in the playoffs this season. We'll follow this trend tonight with the expectation that he goes under the total.