A 2021 Super Bowl rematch graces our presence on Sunday Night Football as we (potentially) get our final matchup between Tom Brady and Patrick Mahomes. The weather looks to be a non-factor despite Hurricane Ian making its way to Florida during the week, keeping the game in Tampa Bay as scheduled.
The Buccaneers are coming off a heartbreaking loss at home to Aaron Rodgers and the Packers and the Chiefs are coming off a surprising road loss to a winless Colts team. Here are my 2 best bets for Chiefs at Bucs.
Featured Sportsbook Offers for Sunday Night Football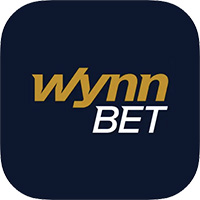 Bet $100, Get $100 Free
Promo Code: XEWB4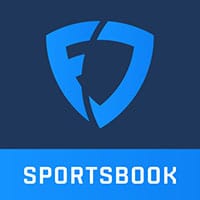 $1,000 No Sweat First Bet
No Code Needed
Live NFL Week 4 Odds for Chiefs at Bucs
Best Bet: Bucs Moneyline (-103)
I don't LOVE this Bucs offense like I have the past two years with Brady at the helm. You can see how WR-dependent they were in the Packers' loss. The suspension of Mike Evans resulted in Brady having to find Russell Gage 12 times.
But, Evans is back this week and looks to take advantage of a Chiefs secondary that can surrender passing yards in bunches. According to Pro Football Reference, the Chiefs have given up the seventh most passing touchdowns in the league this season. With Evans back in the fold, the Buccaneers will be way more efficient on offense and even more dangerous in the red zone, where they only managed one TD on three trips against the Packers.
These offenses are really similar and we have already seen what the Chiefs offense is capable of on any given Sunday with the clinic they put on in weeks one and two against the Cardinals and Chargers. This Buccaneers defense, however, is the difference maker.
According to Pro Football Reference, they rank first in defensive points per drive and also maintain many of the pieces from the Super Bowl team that destroyed Kansas City in the trenches. The Chiefs OL has gotten much better with the upgrades they have made since that game but I still trust this Bucs D more in this match-up more than either offensive unit.
ATS Betting Trends for Chiefs at Bucs:
Buccaneers are 13-7 ATS at home since Tom Brady joined them in 2020
Buccaneers are 10-7 ATS as home favorites since 2020
Chiefs are 9-10 ATS on road since 2020
Best Bet: UNDER 46
Prime Time games have seen plenty of Unders recently (highlighted by the aesthetically insulting 49ers-Broncos game last Sunday Night) and this game feels like no exception. I have already highlighted why the Chiefs might struggle to score but let's dive further into that.
The Bucs' defense ranks 5th in the league in passing yards surrendered per attempt, fourth in sacks, sixth in QB pressure percentage, and sixth in QB hits. They do a fantastic job of getting home to the QB and forcing them to make quick decisions which, against the Saints, was the formula to forcing three interceptions.
Mahomes is the best QB in the league but as we saw in the Super Bowl in 2021, he can only do so much. They'll put up more than nine points in this game…but not much more than nine points.
I feel like the Buccaneers' offense is ripe for scoring in the 20-28 range solely because of the mismatch they have with Evans coming back against a secondary that will struggle to keep him from having a big game. The Chiefs are still fantastic against the run and kept Colts RB Jonathan Taylor from putting up video game numbers against them.
I'm leaning under, but if the number continues to climb, the more I would continue to hammer the under.
Over / Under Trends for Chiefs at Bucs:
Under is 6-2 in Chiefs last 8 games following a straight up loss.
Under is 7-0 in Buccaneers last 7 games following a straight up loss.
Under is 9-3 in Buccaneers last 12 games on grass.
Under is 4-1 in Buccaneers last 5 games overall.