For the better part of the last 30 years, betting on sports was associated with Las Vegas casinos and everyone's local "guy" who could give out some action. However, in May 2018, the U.S. Supreme Court repealed legislation called the Professional and Amateur Sports Protection Act (PASPA). This change allows states to determine the legality of sports gambling within their borders, and the entire narrative around the concept of betting on sports has been altered since.
Including Washington, D.C., and Puerto Rico, more than 35 states and territories have some legal sports betting offerings. Most of those offer online betting, which allows players to join a sportsbook, make a deposit, and start wagering within minutes. In most cases, it usually includes some free plays or deposit matches too.
Despite a changing landscape, the most challenging aspect of sports betting is the same as it's always been; winning. Sportsbooks are popping up all over the country, in-person and online, because of how profitable the business is.
The bettor's job is to beat the bookmakers and leave with more money than they had when showing up. We'll underscore a few guidelines to stick to when wagering on anything from football to auto racing to cricket and provide tips on how to manage a bankroll for the long term.
Featured Sportsbook Bonus Offers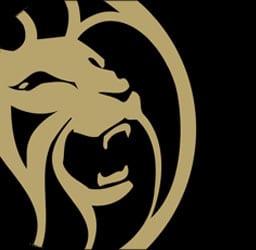 $1,000 First Bet Offer
Win or Get Bonus Bets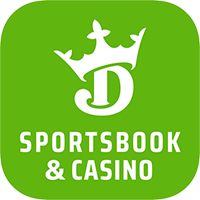 Bet $5, Get $200 in Bonus Bets
Win or Lose
Set a Unit Size and Stick to It
One of the first mistakes bettors can make is putting too many eggs in the same basket. While not every bet has to be the same amount of money or carry the same projected winning value, setting some guardrails is essential.
Experienced bettors place wagers in measures of units or a set amount of money based on the size of their bankroll. A bankroll is the sum of money set aside for wagering, and the goal is for that to increase over time.
According to a recent Forbes piece, bettors should frame their units based on how much they are willing to lose rather than how much they intend to win. The recommended unit size is around 1-3% of a bettor's bankroll.
Betting with a conservative strategy typically means risking one unit per wager. This isn't a flashy strategy, but if bettors pick correctly more often than not, this will grow their bankroll over time.
In a variable unit betting model, players can increase the number of units they wager on a given bet depending on their confidence level. This comes with increased risk but also increased reward if successful.
For bettors more confident in basketball plays than hockey ones, wagering two units per basketball bet compared to one unit for hockey selections might be the way to go. As always, bettors should only risk what they're willing to lose.
Search for the Best Lines
In states where online wagering is available, bettors should take advantage of having multiple sportsbooks at their disposal. For example, if one outlet offers a team's moneyline at -110 and another has them listed at +100, the player has just found a way to reduce costs while earning the same reward if the bet wins.
For a bettor using a $20 unit size, the difference between average odds of -110 and +100 is $200 for every 100 wagers they make. This only accounts for the upfront cost, too.
For a bettor winning 50% of the time, they break even at +100 odds. The bettor who consistently plays at -110 and wins half of their plays is losing money.
Be Selective
Put simply, the more wagers sports bettors place, the more money sportsbooks win. Oddsmakers control the numbers they post and the vig they attach to them and can change those numbers at any time depending on where their best interests lie.
Bettors who spread themselves thin wagering on too many games to keep up with tend to dig themselves a hole that's difficult to emerge from.
By combining a unit size and strategy with limiting the number of plays within a specific timeframe, players minimize risk and can better track their performance.
Don't Overreact
This is true in the amount of money wagered, the number of bets placed, and how bettors choose the ideal game or player for wagering.
In the NFL, for example, bettors might shy away from a team that got blown out the week before or not want to bet the spread on a team that is five games under .500 in the standings. However, sharp bettors know that teams being faded by public money are discounted in the court of public opinion where they can make money.
Spread underdogs in the NFL won more than 53% of the time in 2022-23. That is a profitable win rate even when betting at average odds of -110.
The same holds for teams coming off big wins or on a recent hot streak. The fact that a team won the week before or has rattled off three straight victories doesn't necessarily make them more likely to win or cover in their next game. As a general rule, don't buy into the hype when teams are receiving a lot of public attention.
Summary
There are several keys to building a winning sports betting strategy, including:
Manage Risk
Shop Around
Be Consistent
Bettors working backward from their bankroll to determine a unit size and strategy for making their wagers are more likely to win than an erratic, spur-of-the-moment player.
Whether the system includes limiting one's wagering to specific sports or reducing the number of active bets to a manageable number, it's crucial to define those before starting. Taking on risk is not bad if done so in a way that doesn't lead to irrational decisions in the future.
In today's online and retail sports betting era, players have plenty of options to choose from when placing wagers. So, in the long run, taking that extra 10 minutes to review the odds at other books for a specific play will save money.
When bettors combine a solid plan for wagering with a sensible method of maximizing the potential return on investment, that's how bankrolls grow over time. After all, why else are they showing up at the window?
Sports Betting FAQ
Have any further questions about sports betting? Our goal with this Q&A section is to help you with that. Our team here at EatWatchBet has over 100 years of combined experience in this industry.
We'll update this section regularly, so if you have a question, shoot it to us at [email protected] or on Twitter @EatWatchBet.
Do people really bet on sports professionally?
Yes! Even though it's considered a hard way to make an easy living, a small percentage of people do make their living betting on sports. Some folks go at it alone, but lots of others are part of professional betting groups who work together as a team to beat the house.
Why is it so hard to win at sports betting?
Sports betting is difficult because of the sportsbooks' built-in mathematical advantage. This is often referred to as the juice or the vig. It's the bookmaker's commission for taking the bet, which is often listed as -110 odds.
Why is betting conservatively usually the best approach?
By wagering only a small percentage of your bankroll per game, you can stay in the game longer and see what your true edge is. Most professionals bet 1 to 2% of their bankrolls per play. This helps limit the damage when an inevitable run of bad variance hits.
What's the best approach to winning at sports betting?
There's no one size fits all approach to winning in this crazy business. Some folks are highly successful in building math models, while others keep their own power ratings. Others have found success by simply betting rouge numbers at different sportsbooks.
What sports are the easiest to profit from?
As a general rule, bookmakers are going to be incredibly sharp with their numbers on the most popular sports. This means that point spreads in the NFL or NBA are going to be much harder to beat. However, markets like college basketball, WNBA, or NHL will usually have looser lines.