A pair of AAC foes will collide at 7:30 PM Eastern Time on ESPN as Tulane hosts SMU. Both teams are bowl eligible and have dynamic offenses that are fun to watch. Keep reading to see who we think has the upper hand in tonight's matchup.
While the NFL gets all of the hype on Thursday nights, college football often presents more betting value. Check out our best bet for SMU vs Tulane right here! Best of luck with all of your college football action!
Featured Sportsbook Offers for College Football Week 12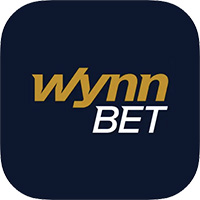 Bet $100, Get $100 Free
Promo Code: XEWB4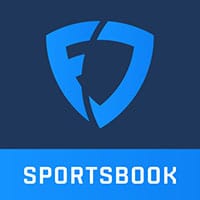 $1,000 No Sweat First Bet
No Code Needed
SMU Mustangs @ Tulane Green Wave
SMU is currently 6-4 on the season and is in the midst of a 3-game winning streak. They defeated South Florida last week on the road by a final of 41-23. They used a 21-0 3rd quarter to create the separation they needed to win the game.
Tanner Mordecai was a pedestrian 19 of 27 for 280 yards and 2 touchdowns after his 9 touchdowns showing the week prior against Houston. Camar Wheaton had his best game of the season on the ground. Wheaton went for 112 yards on 14 carries and 2 scores.
In total, the offense was extremely balanced going for 273 on the ground and 280 through the air. The defense was able to hold USF to 7 of 18 on 3rd downs and forced the lone turnover in the game when they picked off Katravis Marsh.
Tulane is coming off a heartbreaking 38-31 loss at home against #22 UCF. There was high hope in New Orleans heading into last week that the Green Wave would be able to take down the Knights and move to 9-1 on the season.
Still ranked in the top 25, Tulane will be pressured to fight and win out to maintain that ranking come the end of the season. In the loss to UCF, turnovers were the difference. Tulane gave the ball up twice while UCF kept themselves from having any turnovers.
The rush defense of Tulane, or lack thereof, was the other piece of the puzzle that led to the loss. UCF went for 336 yards on the ground compared to their 132 through the air. The Tulane defense had no answer for John Rhys Plumlee and RJ Harvey who combined for 259 of those rushing yards.
CFB Week 12 Odds: SMU at Tulane
Best Bet: SMU Mustangs +3.5
The pressure is squarely on Tulane here and the Mustangs are free rolling as they have only to gain this matchup. While the calling card of the Mustangs has been their passing ability, we expect to see a healthy dose of the run seeing as Tulane did not have an answer last week.
This is also a sandwich game for Tulane as they faced the #22 UCF Knights last week and have #25 Cincinnati on the road to end their regular season next week. If they decide to look ahead to the Bearcats, the Mustangs will have a serious shot of upsetting the Green Wave.
SMU has also had a slightly more difficult schedule. In what should be a fun game to watch with lots of scoring, we'll take the points!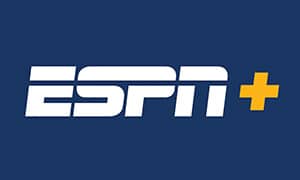 Stream Live College Football
With ESPN+
Key Betting Trends for SMU at Tulane:
SMU is 4-0 ATS in their last 4 conference games.
Road team is 11-5 ATS in their last 16 meetings.
Tulane is 0-4 ATS in their last 4 Thursday games.
Tulane is 2-5 ATS in their last 7 meetings at home against SMU.