Tonight, the #6 Purdue Boilermakers head to Carver-Hawkeye Arena to take on the Iowa Hawkeyes. This will be a rematch from their tilt at Purdue back on December 3rd when the Boilermakers snagged a 77-70 win prior to becoming the #1 team in the country.
In that previous game, Purdue took a 13-point lead into the half. In the 2nd half, they expanded the lead a bit before Iowa went on a late run to get within 2 off of a Kris Murray deep ball with three minutes to play. Purdue then closed the game out with a 7-2 run to get the win. Iowa struggled throughout the game with the three-point shooting (5-21) and were out rebounded 42-30. However, they were successful in turning Purdue over 17 times which kept them in the game.
This game should not lack offense as both teams are ranked in the top 5 in points scored per game and in the mid-100s in points allowed per game. Iowa's offense ranks 7th in the country in adjusted efficiency but is topped by Purdue who ranks 1st in the same category.
Two of the hidden statistics that will play a role in this one will be Purdue's ability to get on the offensive glass and Iowa's extreme control over limiting their turnovers. Neither team's defense does a good job at countering this, so while these won't be glaring stats, they will certainly play a factor.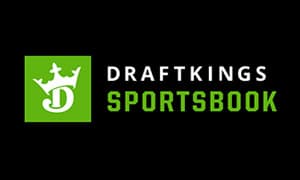 Bet $5, Get $280 Free at DraftKings
Get 7 free $40 bets if your team wins.
Boilermakers Must Remain Focused
This Purdue team can look like the best team in the country one night and look like the most immature team the next. When they are firing on all cylinders and are focused strictly on the opponent at hand, they are near unbeatable. Where they get in trouble is in the games where they are facing inferior teams and either coming off a big win or have a strong opponent up next. This game falls into the latter of the that with #16 Ohio State looming as Purdue's next opponent.
The Boilermakers are coming off a solid bounce back win 80-60 over Northwestern after losing their previous game to Indiana on the road. That Indiana loss came off the heels of Purdue scoring a big road win over then #17 Illinois.
The Boilermakers were dominate on the glass taking a 33-21 advantage there and assisted on 19 of their 29 field goals. Senior Sasha Stefanovic tied his season high with 22 points on 6 of 10 shooting from beyond the arc while Zach Edey picked up a double-double with 12 points and 10 rebounds.
This was an even more impressive win due to the fact that leading scorer Jaden Ivey was unavailable as he dealt with a hip injury. Ivey is probable tonight, but who knows his limitations.
Hawkeyes Seeing Double
The Hawkeyes have been led recently by Sophomore Keegan Murray who has truly come into his own over the last 9 games. He did not play in the previous matchup against the Boilermakers due to an ankle injury and could pay dividends here at home. His twin brother Kris did play and managed 12 points and 4 boards in the loss at Purdue. Keegan is leading the Big 10 and is 3rd in the country with 22.8ppg and is 4th in the Big 10 with 8.4rpg. To say he will be a factor in this rematch is an understatement.
In their last game, a 68-51 home victory over Penn State, Keegan struggled a bit from the field finishing with 15 points on 4 of 12 shooting and 1 of 7 from deep. He did grab 8 boards and swatted 3 shots while twin brother Kris came in with 13 points on 3 of 5 from long range. The Hawkeyes forced 17 Penn State turnovers and held them to just 33.3% shooting from the field in the win.
Betting Trends for Iowa and Purdue
Two of Purdue's three losses this season have come as road favorites and they have covered only one of four road games this season. Iowa, on the other hand, has been great against the spread as a home underdog this season and are 11-1 overall at home.
Purdue is 0-4 ATS in their last 4 games as a road favorite.
Purdue is 4-8 ATS in their last 12 games.
Iowa is 5-1 ATS in their last 6 games as a home underdog.
Iowa is 10-5 ATS in their last 15 games.
Best Bet Pick: Iowa +2.5
I love the Hawkeyes in this spot. We have a revenge game with Purdue winning the previous game at home. We have the factor of Keegan Murray who is the catalyst of the Iowa offense playing in this game after missing their previous matchup. We have a hobbled Jaden Ivey that will not be at 100%. We have Iowa at home who has thrived this season as a home underdog and Purdue on the road that has struggled as a road favorite. And lastly, we have the potential for Purdue to look ahead of this Iowa team with Ohio State on the horizon.
I encourage sprinkling on the money line (+115) as well. This Iowa team can certainly pull off the home upset here.
Best Total Bet: Over 155
The total is rather high here but for good reason. Both teams can score at a high rate and neither play shutdown defense. Iowa is 9th in the country in average possession and I believe they will dictate the pace. This should be a fun up and down contest throughout and with the spread being tight, the potential for overtime is certainly in play here.
I don't think we will need the bonus time as Iowa has gone over the total in 10 of their 12 home games this season and Purdue has done the same in 5 of their last 7 games.